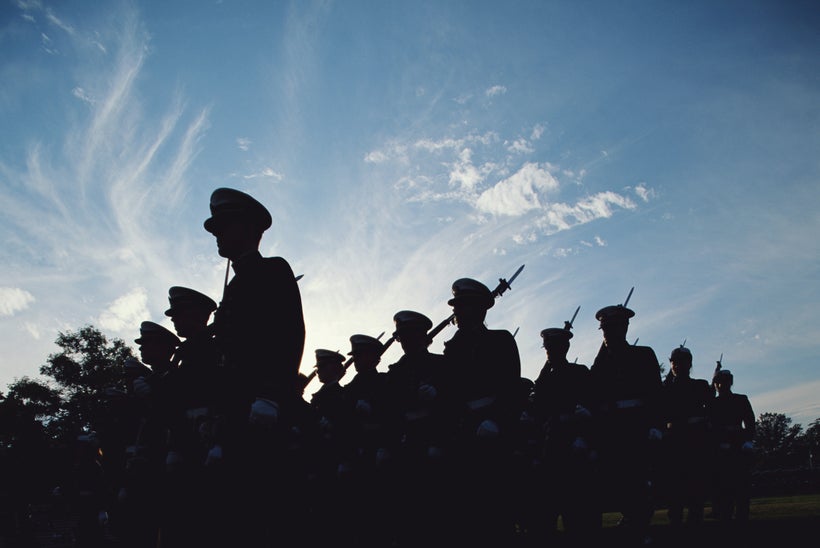 Originally called "Shangri-La" by President Roosevelt, U.S. Navy Sailors from the presidential yacht were used to staff the camp during FDR's visits. The sailors came from the presidential yacht and because the yacht could not be used for security purposes during the war years. President Roosevelt saw fit to employ them in this manner.
Interestingly and unknown to most people, the U.S. military has an incredible mission in protecting, serving and moving our president. Under the leadership of the Director, White House Military Office (WHMO) are:
Military Aides (Mil Aides, one each from the Army, Navy, Marine Corps, Air Force, Coast Guard). They are the officers you usually see with the president, carrying the satchel. The Mil Aides were a key conduit for information for me and the crew during visits to Camp David.
Marine One (HMX-1). The white-topped helicopters that move the president. You usually see them departing from and returning to the South Lawn of the White House.
Air Force One. The iconic 747 that moves the president; the colors on the fuselage were selected by First Lady Jackie Kennedy and never changed.
Camp David.
White House Communications Agency (WHCA). The communications force for the president. A joint unit, but mostly manned by Army personnel.
White House Transportation Agency. The limousines moving the president.
Other units including the White House Medical Unit, White House Mess, Presidential Valets, and Presidential Programs.
This question originally appeared on Quora - the place to gain and share knowledge, empowering people to learn from others and better understand the world. You can follow Quora on Twitter, Facebook, and Google+. More questions:
Calling all HuffPost superfans!
Sign up for membership to become a founding member and help shape HuffPost's next chapter
This post was published on the now-closed HuffPost Contributor platform. Contributors control their own work and posted freely to our site. If you need to flag this entry as abusive,
send us an email
.