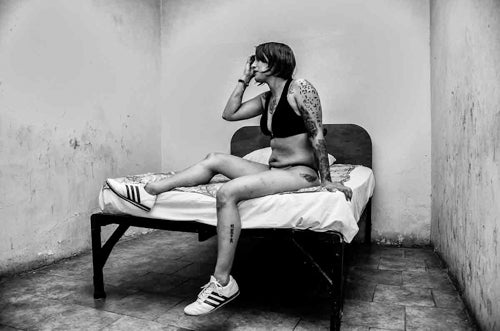 Ada Luisa Trillo has an eye that pulls you into the world of the searing despair and indelible humanity of her subjects. Her photographs on the walls of the Twenty-Two Gallery in Philadelphia are haunting. Born in El Paso, Texas, Trillo grew up across the border in Ciudad Juárez, deemed one of the most dangerous cities in Mexico.
Trillo credits a friend, Maria Lourdes Aguero, a sex trade survivor, for inspiring her to document slender slices of women's lives in the brothels of their hometown. Aguero alerted the pimps and drug dealers that Trillo was just an artist with a camera and not a threat. They granted Trillo and her friend Blanca Cerceda fifteen minutes with each woman, but they saw some of them repeatedly over the span of three years. Cerceda helped record each woman's story as Trillo interviewed and photographed her.
"I wanted to document these women's stories and expose the ravages they endure in the brothels of my childhood's backyard," explained Trillo, who now lives in Philadelphia. "What I had not expected was their pain. But their ordeals are not unique to Mexico. I've been to India and live in the U.S. — the lives of prostituted women are the same around the world."
The women posed for Trillo in small, dilapidated rooms, with rusted metal beds and peeling paint on mildewed walls. Patterns of their lives and lost dreams are tattooed on their bodies along with scars, testaments of the deaths some escaped. A few are naked, taking their time staring into the camera in between "clients."
Looking at these women's black and white portraits, which Trillo takes with humble reverence, one wants to imagine a better outcome than what is before your gaze. After all, the photographer was there with each woman; touched her, smiled at her and thanked her for her time. Surely, hope is part of the photography session, a knot at the end of the rope that could bring her back to safer shores. Whatever naïve notion one may entertain is destroyed by the typed captions placed next to the women's images.
Most were sex trafficked as teen girls, around 14 or 15 years old. Some spoke of childhood rapes by stepfathers and other men charged with caring for them. With one exception, the women are all of Indigenous descent, including from the Tarahumara people, and endowed with rich brown hues in a country that values white skin. Many speak of chronic life-threatening illness, grief and deep pain that leads to self-medication with an array of opioids and alcohol. The majority are mothers and all, someone's daughter.
There is Alejandra, who proudly told Trillo she exceeded her two-year life expectancy after a late diagnosis of untreated colon cancer. And Sandra, a mother of four, with stunningly expressive brown eyes who holds up a condom to the camera. The label describes her dreams of becoming a model. Instead, she charged two more dollars for paid sex without a condom. Sandra was strangled to death last year.
There is 50-year-old Eugenia, a self-described heroin user, who tells Trillo she is proud to work in the brothels, and Lupita who was killed by gunfire outside her stall, leaving five daughters behind. Another woman, Sylvia, bemoans that she received no medical treatment when suffering a back injury in the Juárez brothels. Permanently disabled and on crutches, Sylvia soothes the aching with a cocktail of solvents, marijuana and crack cocaine. Trillo photographed approximately one hundred women and among them only a handful are still surviving.
The Universal Declaration of Human Rights calls on governments and society to ensure that every person enjoys just and favorable work conditions and a life free from violence. That some, including groups like Amnesty International, believe prostitution is a job like any other crushes the quest of every human being to strive for decent work that offers personal growth, stability and dignity.
Trillo's portraits are reminiscent of Mary Ellen Mark's "The Cage Girls of Bombay," the venerated photographs of Bombay's brothels. The Mexican artist's pieces pierce a tiny window into a trade that was only invented for the pleasure of at-will male sexual access to women's bodies for exploiters' profits. The women belong to people other than themselves.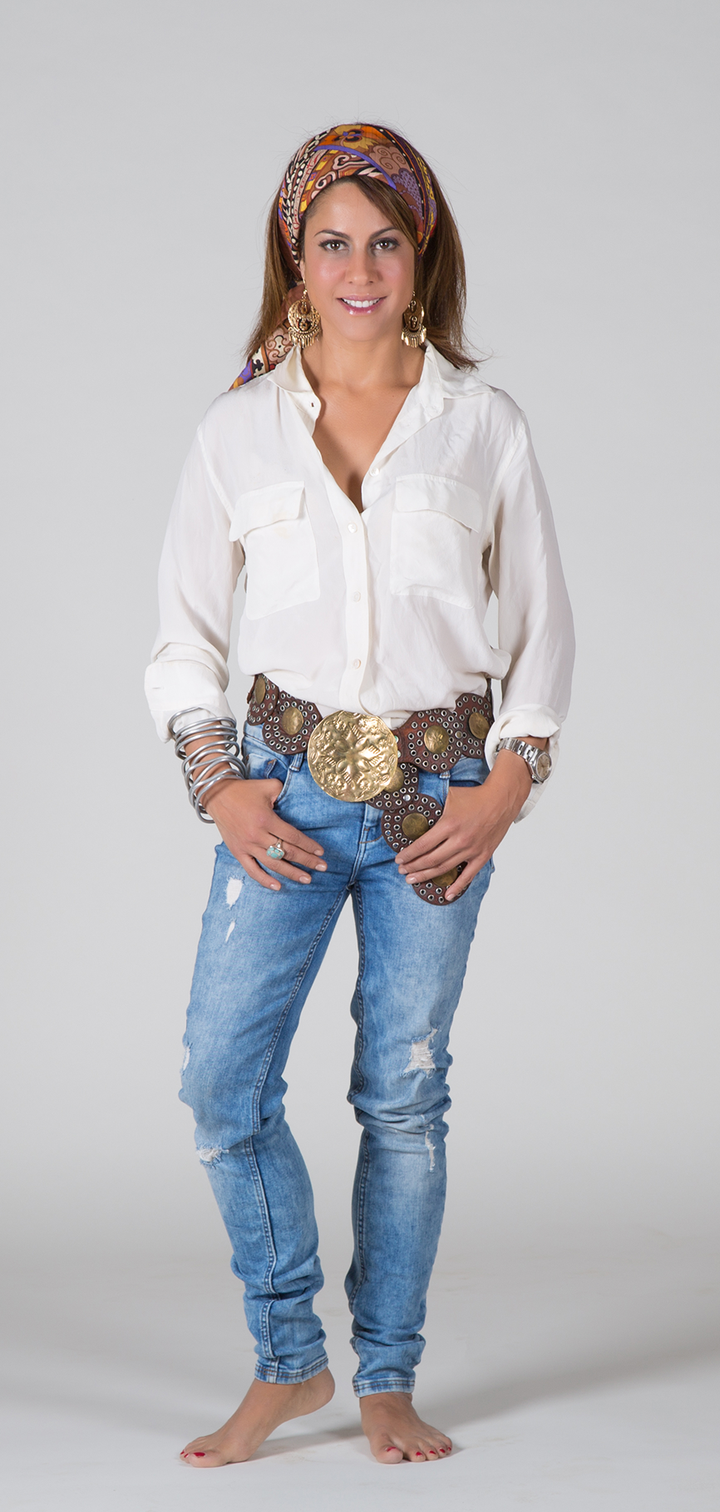 "Not one of the women I photographed called herself a 'trabajadora sexual' ('sex worker')," said Trillo. "They ridiculed that term and would say 'caí en la prostitución' or 'caí en esto,' which means 'I fell into prostitution.' They would often ask: 'How did I get here?'"
Trillo's exhibit does not expose the other side of the equation of this sex trade. She explained that the dangers of photographing the women were high enough. She dared not click the faces of the hundreds of men who purchased and penetrated every orifice of these women's bodies and messed with their minds. The pimps and brothel owners are also invisible, as is any indication of the millions of dollars they earn from the bodies they've sold for sex since their prey were children.
Mexico, as all governments, has an acute responsibility to bring to justice those who perpetrate sexual violence and murder, including against women in prostitution. Increasingly, countries are recognizing the inherent dehumanization of the sex trade and taking legal and social measures to protect the prostituted and target the sex buyers who finance pimps' and traffickers' lifestyles with impunity. Most recently, France and Ireland followed in the footsteps of Sweden, which recognized prostitution as violence and a barrier to equality in 1999. Israel is also moving toward demand-focused legislation, recognizing the close links between the sex trade and sex trafficking. Mexico should take note.
Trillo's magnificent images make us bear witness. No child dreams of a job where risks of limb amputation from drug-induced disease or possible death at the hands of sex buyers will be her toil for daily bread. No girl imagines that she will one day believe that her precious children are better off without her. Neither should we.
Related
Popular in the Community