HONG KONG ― A main feature of any Din Tai Fung restaurant is a glass window that peers directly into the kitchen. Wearing baseball hats, hair nets and face masks, chefs in white uniforms stand around stainless steel tables rapidly rolling, weighing and wrapping thousands of dumplings every single day.
If the kitchen looks more like a sterile surgical theater, that's somewhat intentional –- the company is obsessed with cleanliness, efficiency and perhaps most of all, precision.
For the uninitiated, Din Tai Fung is well known for serving golf-ball sized buns filled with juicy minced pork, known as xiaolongbao, among other dim sum dishes.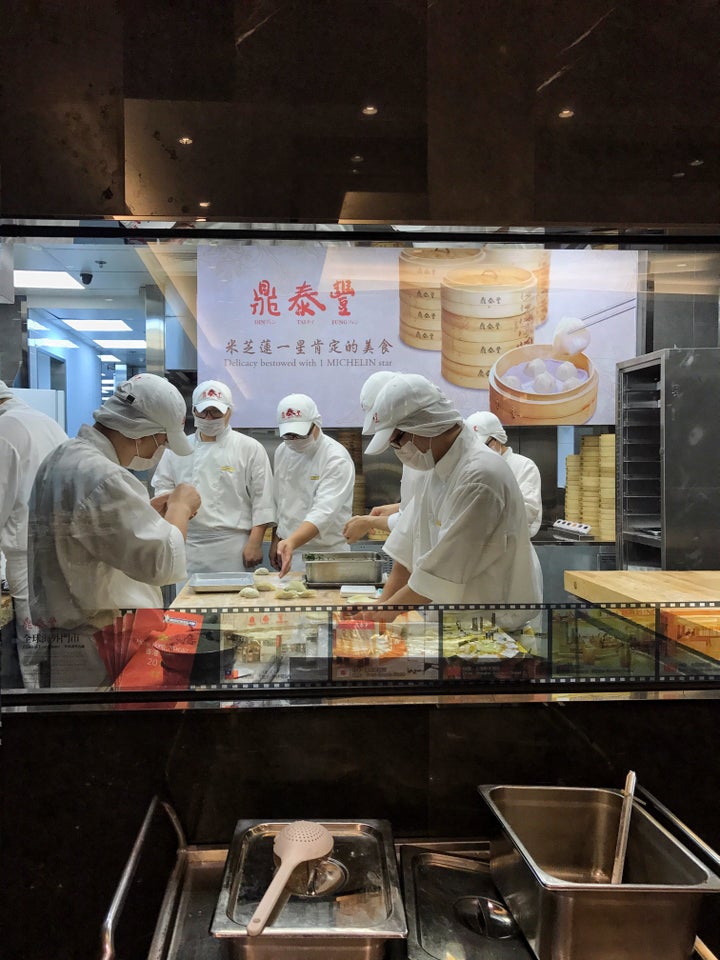 The restaurant first opened in Taipei, Taiwan in the 1970s when founder Yang Bing-yi started serving them at his cooking oil shop to subsidize his failing retail business.
By 1993, The New York Times named Din Tai Fung one of the 10 best restaurants in the world. That led to expansion in Japan, then Hong Kong, one Michelin star at two separate locations, and now 136 franchised branches worldwide.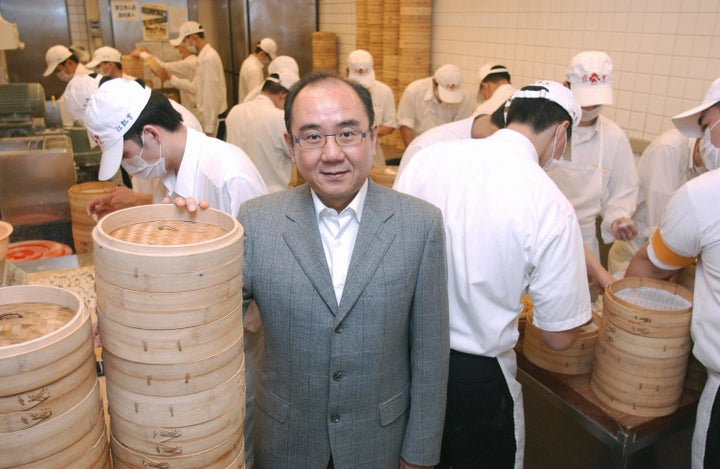 Many say the Taiwan-based chain has created the world's international standard for xiaolongbao. But the ones Din Tai Fung sell today differ from the original, which are said to be from Nanxiang, a town on the fringes of Shanghai, China.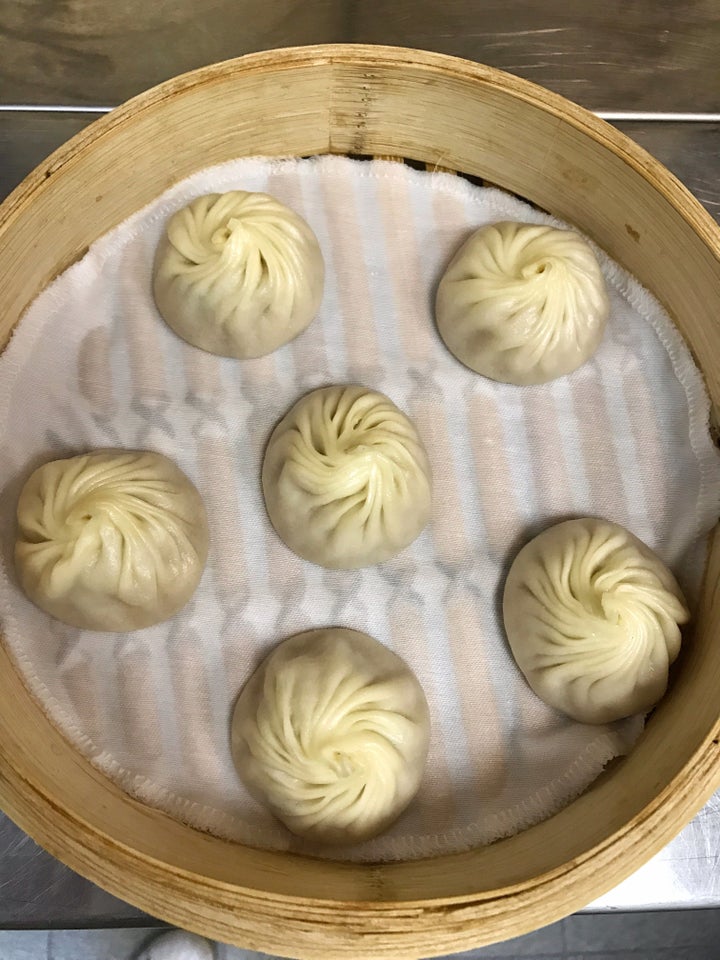 "In the early 20th century, one Nanxiang man opened a snack shop near the City God Temple in the center of Shanghai specializing in his hometown's most famous delicacy, and that's really where the cult begins," Dunlop added.
The food is steeped in Shanghai's culinary and cultural history. In 2006, Shanghai's government added xiao long bao to its list of the city's "protected traditional treasures."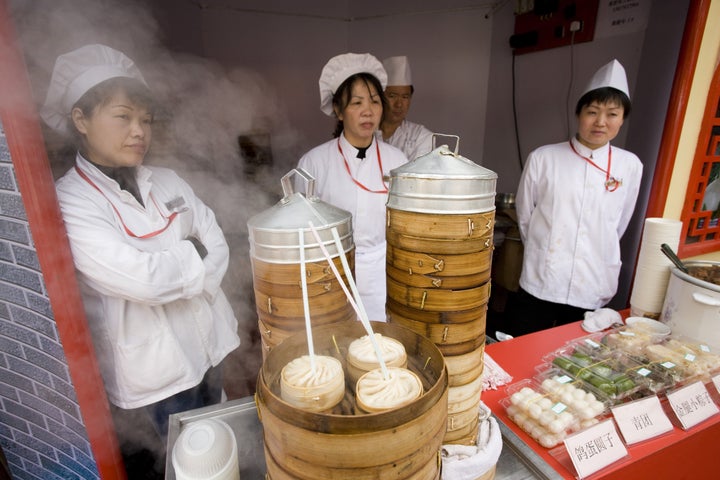 The main difference is in the dough. Din Tai Fung uses a paper-thin wrapper filled with hot, juicy minced pork that make customers wonder how the dumplings don't prematurely burst while cooking.
But that precision is exactly why Din Tai Fung has grown to be so famous. The company streamlined a finicky dumpling and made it taste reliably great every single time it's ordered.
"What Din Tai Fung has done has been to apply meticulous standardization to its xiaolongbao," Dunlop says. That standardization begins in the kitchen.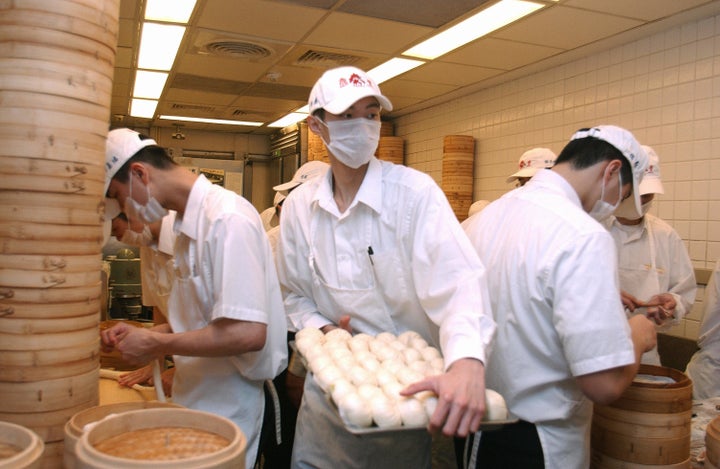 At the Hong Kong branch located in Kowloon's Mira Mall, chefs make 2000 xiaolongbao every weekday, and 3500 every weekend, which amounts to 17,000 pork soup dumplings every week. This number doesn't include the other dumplings and dim sum offerings on the menu. And some of Din Tai Fung's more frequented locations sell even more.
The dim sum kitchen is separated from the restaurant's main kitchen by a short hallway. The area is divided into four sections: dough production, steaming basket arrangement, dim sum production and steaming section.
After the dough is cut and formed into small balls and weighed for accuracy, a chef rolls out the dough to create small circular wrappers, which are passed over to another chef, who adds the filling and weighs the dumpling once more. The filling is a mixture of minced pork, seasonings and a super gelatinous soup that goes from jelly to liquid form once the dumpling is steamed.
Then, the dumpling is passed to the chef who wraps the xiaolongbao in a matter of seconds with 18 exquisite folds. Some say there are 18 folds because the number is considered lucky in Chinese culture. Din Tai Fung says that after continuous testing, they found that 18 folds is the golden ratio of making the perfect xiaolongbao.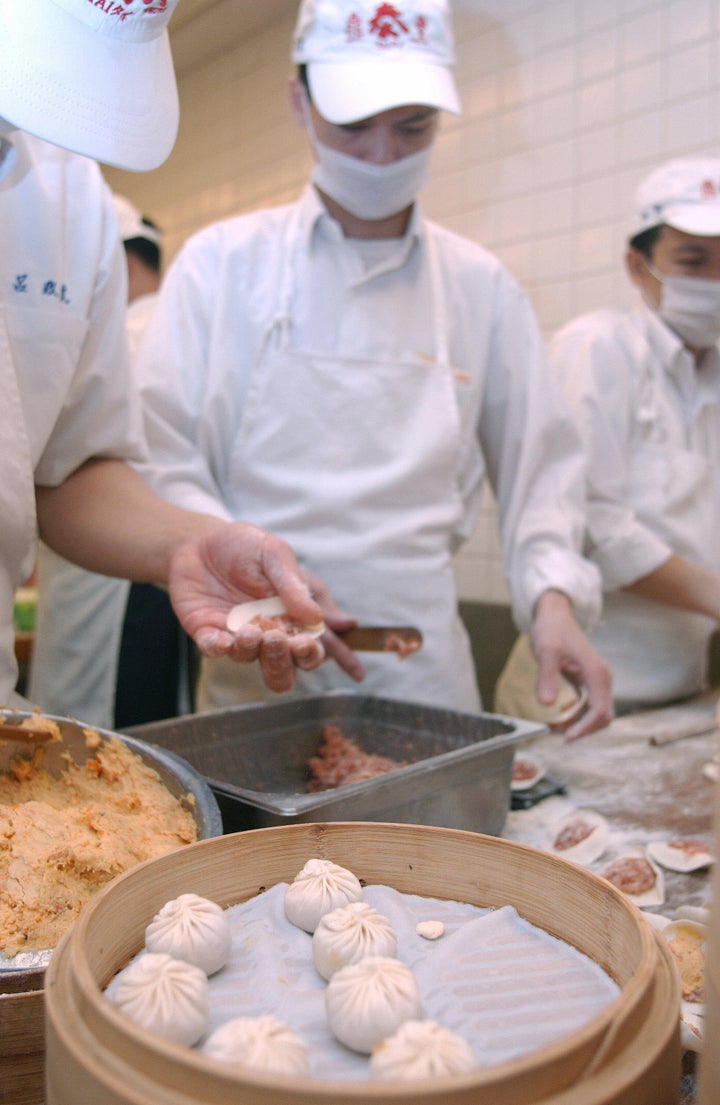 Once a bamboo basket is filled with six xiaolongbao, it's passed over to the final section for steaming, which looks like a massive stovetop with geyser-like holes from which steam shoots out. Baskets are placed over the holes to cook.
Din Tai Fung says the steaming area is considered the most difficult and well-regarded position, since the chefs have to arrange and manage various types of dim sum with different cooking times. They're also the last guard of quality inspection before food goes out to customers.
It comes as no surprise that making it as a chef at Din Tai Fung is no easy task, and requires undergoing constant evaluation. "Our chefs have to keep on training and testing in every stage," a spokesperson for the restaurant told HuffPost. "They would test on every three months. If [they] fail, they have to keep on training at the same stage until they pass. We believe that practice makes perfect."
Brian Hwarng, an Associate Professor of Decision Sciences at National University of Singapore Business School, said he spent 18 months observing Din Tai Fung's top management at the company's Taipei headquarters. In a case study, he wrote that Din Tai Fung staff are required to keep a daily work journal "not to monitor sales or targets but to serve as a basis for company-wide learning and continuous improvement." Hwarng also wrote that about half of the revenue from the company's Taiwan operation go towards staff training and benefits.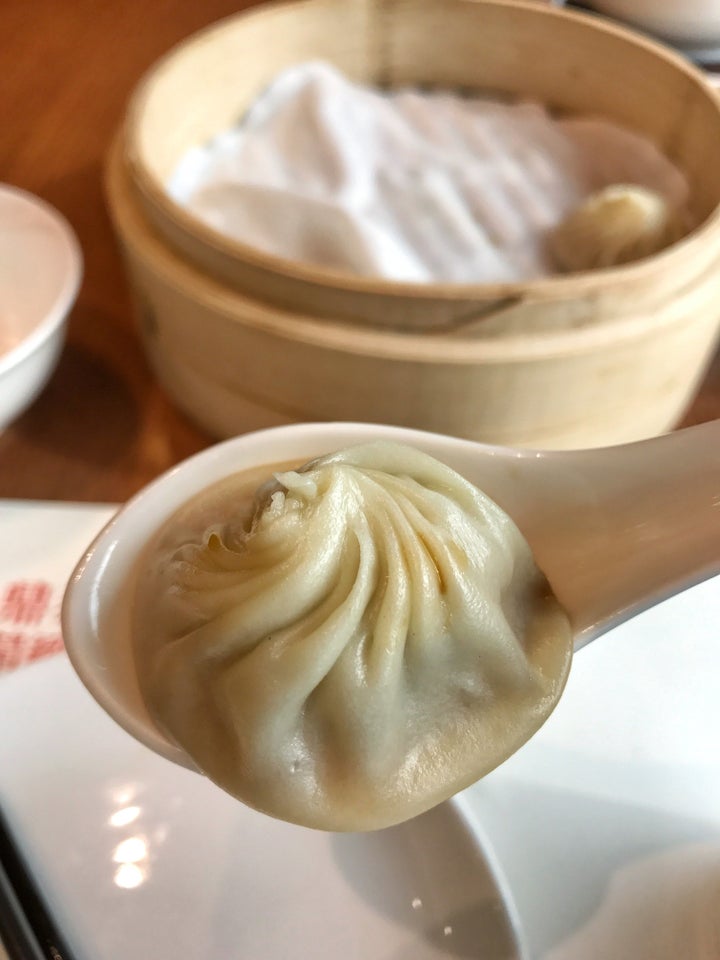 The company announced plans to open its first franchise in London sometime this year, which will be the chain's first entrance into the European market.
While folks on the west coast of the U.S. can dine at one of 10 locations in California and Seattle, Washington, those in the rest of the country will have to travel to get their fix.
For a taste of Din Tai Fung, New Yorkers can head to Manhattan's SoHo neighborhood to eat at the recently opened Pinch Chinese, which is led by former Din Tai Fung executive chef, Charlie Chen.
But for xiaolongbao fanatics, a trip to Shanghai, Taipei and Hong Kong should be on the agenda next.
Support HuffPost
A No-B.S. Guide To Life
Related
Before You Go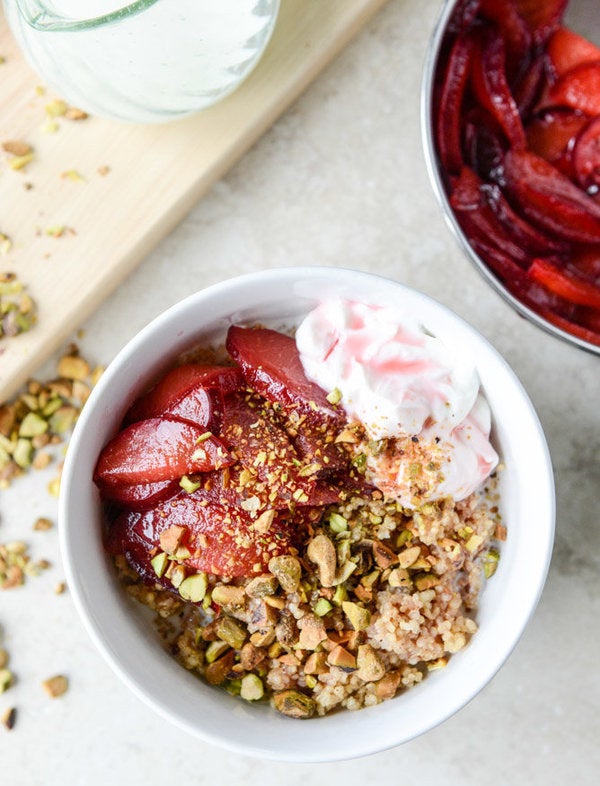 Breakfast Foods That Keep You Fuller Longer
Popular in the Community