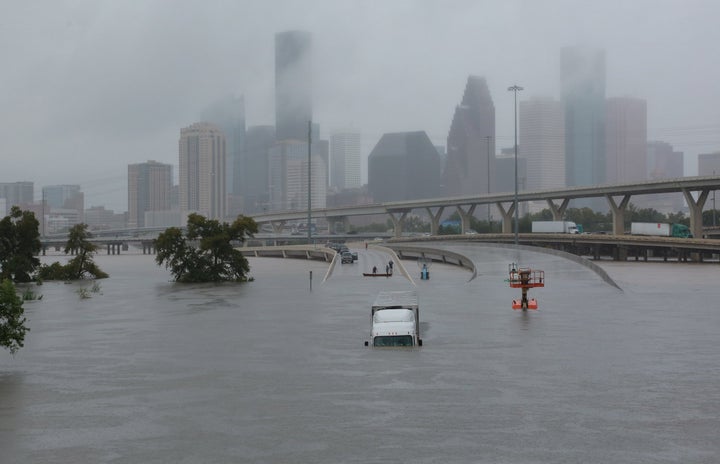 As we get bombarded with images of Houston under water, hurricanes that rip through the Caribbean like freight trains, earthquakes in Mexico, and a president who just might tweet us into a nuclear war, it is no wonder everyone has been feeling a little frazzled these days.
In a span of just two months a series of mind-bending disasters have swept over the globe. Homes have been demolished, streets flooded, buildings toppled while unprecedented mass evacuations have taken place. With all these frightening cataclysmic weather events, I sat in Southern California asking myself what could I possibly do to help from here?
Thankfully, I didn't have to look too far to find my answer, since my son, Rikki Mendias had already come up with a plan. Rikki, the founder of a non-profit called Hav A Sole, had decided to ship some of his inventory of tennis shoes to Houston while he and his best friend, Dash Land, would fly there to give the shoes out themselves. It seemed like a simple enough idea and something I could easily help with.
Meanwhile, Ayyde Vargas, who is on 92.3, a morning radio show was discussing ways people could assist the flood victims and Ben Perez, the owner of BP Transport just happened to be listening. Ben, who doesn't have any social media whatsoever, was compelled to use his nephew's Instagram to contact Ayyde, offering to drive a truck to Houston if she could find a way to fill it up with supplies. Ayyde told her friend, Rikki and before you knew it, Rikki's simple plan turned into a massive operation.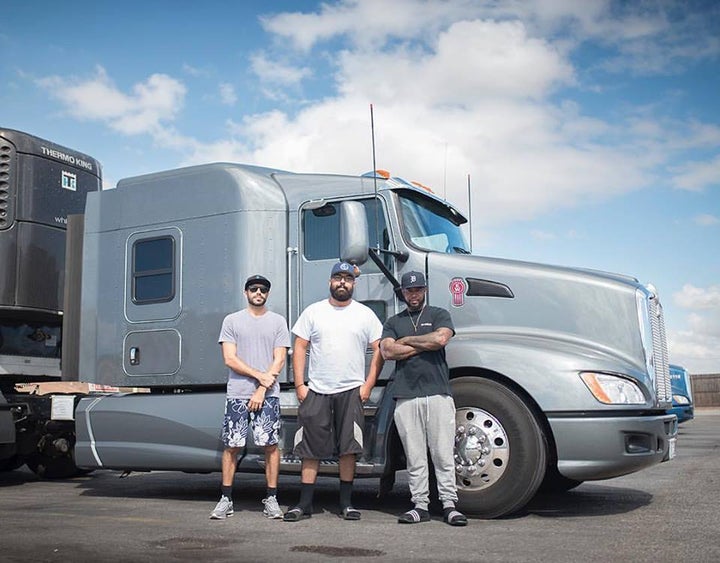 As we got ready for a drive to gather needed supplies we came up against unforeseeable obstacles. One of them being we couldn't find a staging area for a weekend where we could receive and load donations onto the truck. We got several leads on locations but none of them panned out. With only six days to go, I was wondering if we should push back the date. However, at the last minute, Ed Barnett, the owner of a local Buffalo Wild Wings got us a parking lot at Horace Mann Middle School. And with a location finally locked in, all our friends shared the event on social media.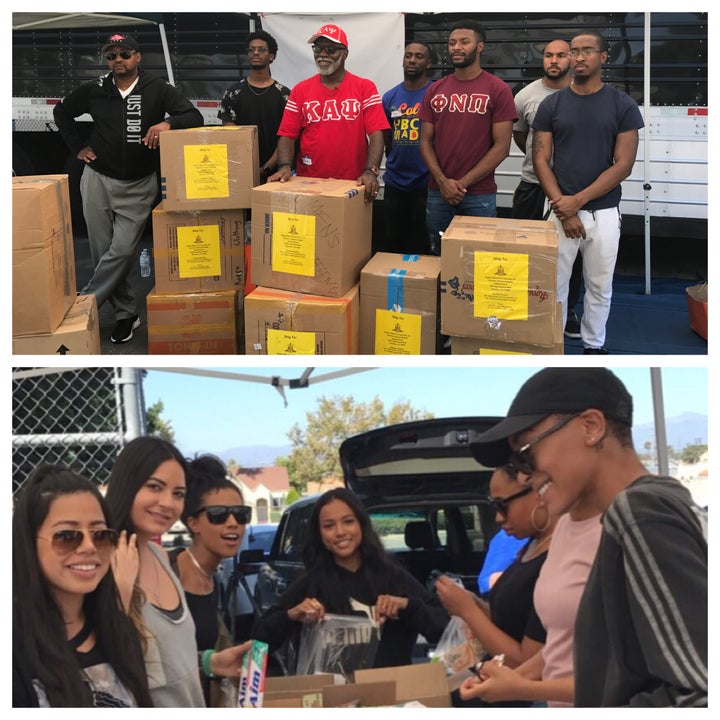 Come first thing Saturday morning DJ Crisco Kidd showed up at the parking lot with two pick up trucks full of supplies. Then 25 Students from Animo Pat Brown Charter High School came to volunteer. Tina Wright, the founder of Lost Angels Org arrived with her friends, and together they made six hundred blessing bags with shampoo, soap, deodorant and other necessities.
Through social media, volunteers came to help, while donations flooded in and by Monday morning when the 53-foot truck rolled out of Los Angeles, it was packed with over 1500 pairs of sneakers, food, water, baby products, cleaning supplies, clothes and so much more.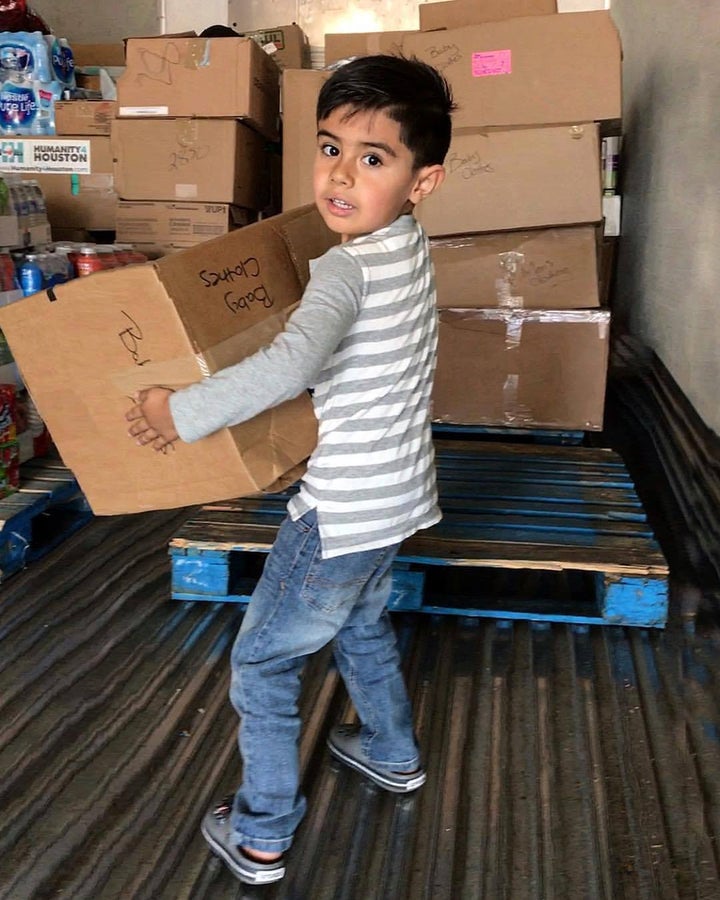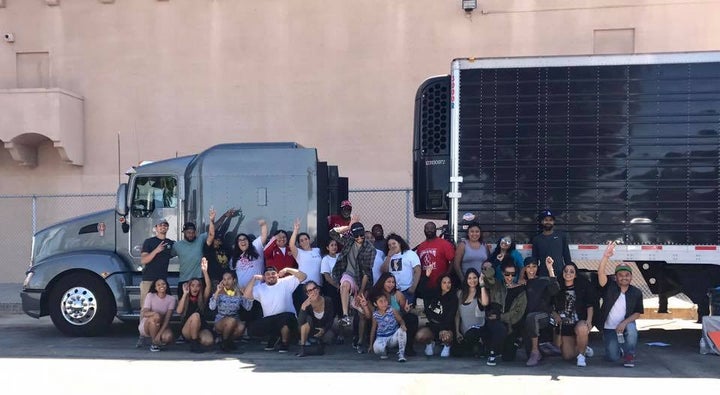 When Hav A Sole arrived in Houston they met up with D.J. Mr. Rogers and the Relief Gang who have been working endless hours to make sure people are getting fresh water and aid since day one. After a briefing they were taken to a destination where people stand in lengthy lines all day long trying to get food stamps or supplies. After unloading the truck the Hav A Sole team gave out shoes and worked tirelessly for several days.
While urban myth often claims disasters provoke a survival-of-the-fittest-mentality, in Houston there seemed to be a feeling of solidarity taking place. I asked myself why does it take a disaster for us to be reminded that we are all in this together? And while I still don't have an answer, I'm going to try my best not to forget.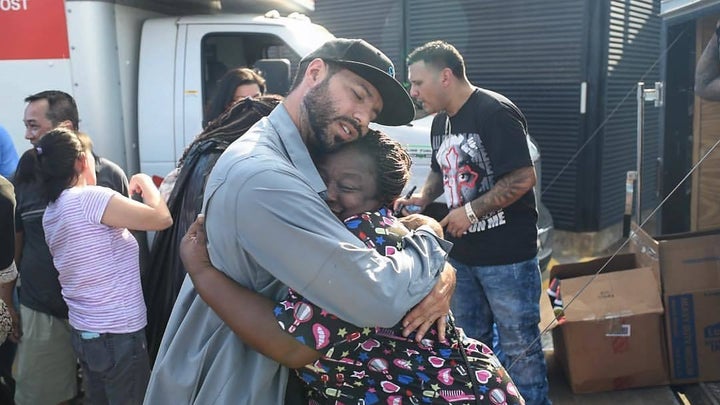 Hav A Sole would like to extend it's heartfelt appreciation to all those who helped us pull this off. Starting with Cathi Carlton Casting, Dana Mason, Ben Perez, Ayyde Vargas, Karruche Tran, Horrace Man Middle School, the Junior Class of Animo Pat Brown Charter High School, Moving Forward Tgthr, Lost Angeles Org, Crisco Kidd, Lets Give, Pro Travel Beverly Hills, The Montage Hotel, Franklin Elementary School, Ed Barnett, Relief Gang, Humanity4Houston, DJ Mr. Rogers and all the others, thank you for making it possible and by trying to make the world a better place.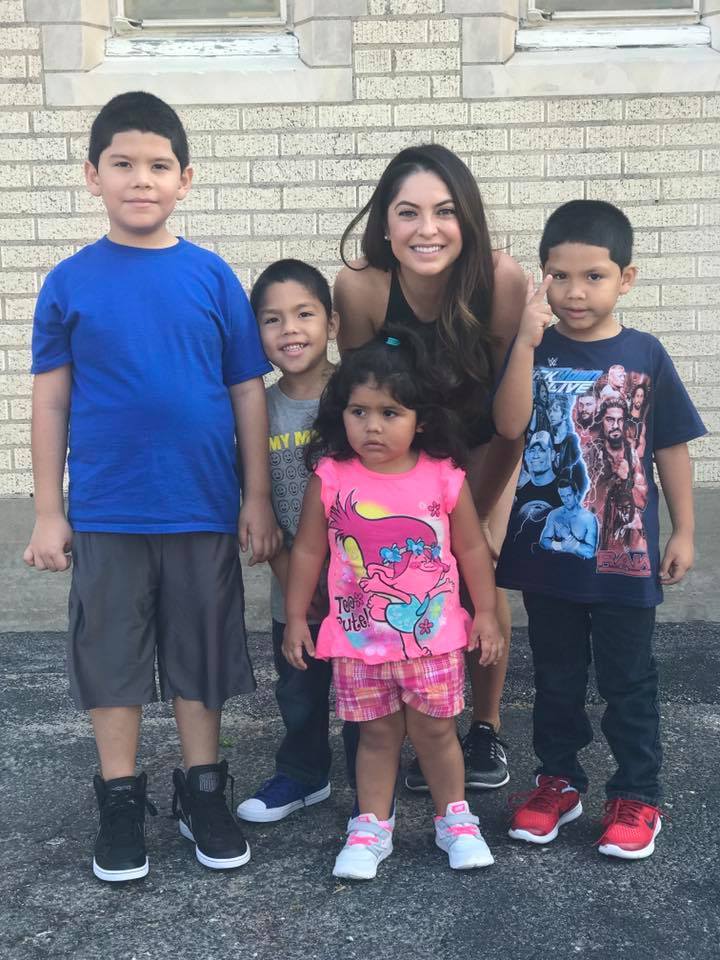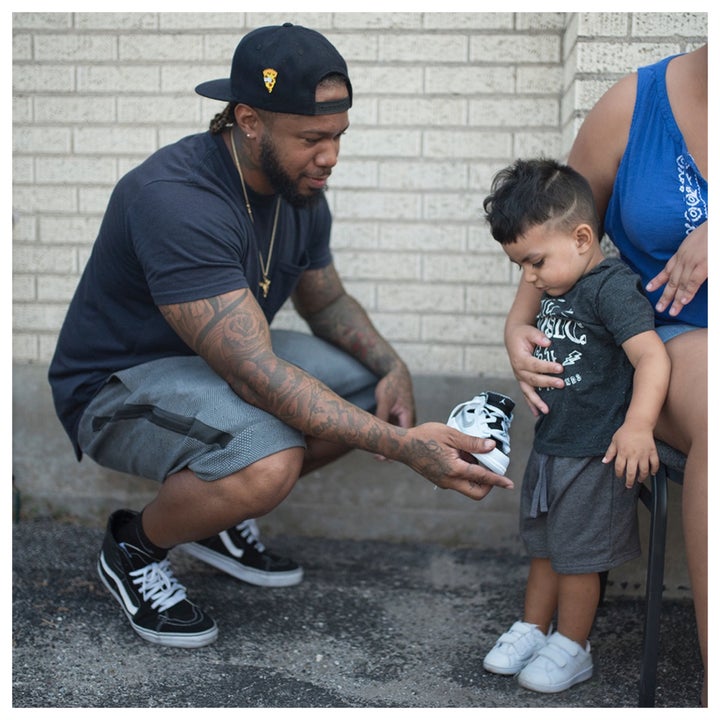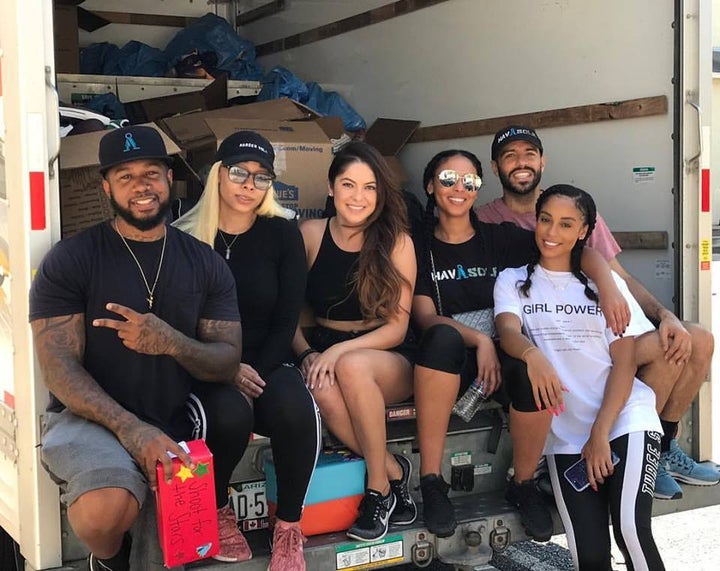 Popular in the Community