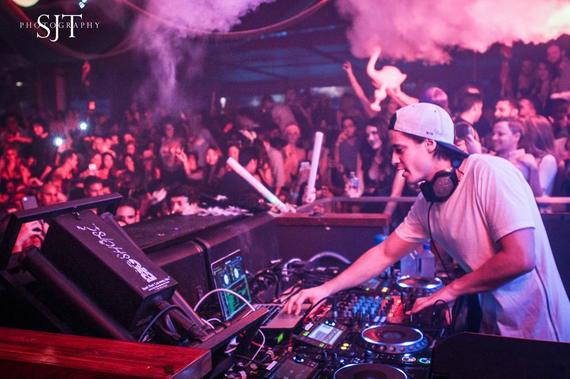 Last year, Bill Gross gave a TED talk about the factors that make a startup successful, and broke it down for the audience. The third most important factor is the idea. The second most important is the execution. But the most important factor, by far, is the timing.
I saw Kygo, one of the pioneers of Tropical House and quickly becoming one of the biggest electronic artists in the world, at Māyā Day + Nightclub in Scottsdale, a huge space complete with an outdoor patio and a resort-style pool. Kygo's show was fascinating -- the audience was energetic and passionate, and I started wondering where his success came from.

How did he get to where he is today?
So I asked him some questions. The first thing that came up? Timing.
"I thought it was almost impossible to break through," Kygo said. "I started studying business and finance in Edinburgh as a backup plan. I was still making music many hours a day, and when I was at university, the electronic music boom started really taking off globally...I started putting my music on SoundCloud and my popularity just grew from there. It was the fans sharing my music around that started it all for me."
SoundCloud, a website where amateur artists can post their music and connect with potential fans, is an excellent platform for up-and-comers of all genres. But his fans wouldn't have bothered listening and sharing if they didn't connect with the music--if they didn't already relate to the genre in some way. And Kygo was in the genre at the right time. EDM was growing, he had a new type of style--Tropical House--which people started gravitating towards.
"It's a sound that is suited to pretty much any occasion. Whether you're at a club, a bbq, an outdoor party or just relaxing with some friends, I think it works. It obviously also has a distinct summer feeling to it that brings you to the right place," Kygo said of Tropical House. "I love what has become of the genre though. Other artists like my good friend, Thomas Jack, have really helped push the sound to all the right places."
Of course, he could not have succeeded so quickly if his skills were lacking. And for years, he practiced music on a daily basis, exploring new melodies that inspired him, and getting feedback from friends.
He also had more conventional training. "I started taking piano lessons from the age of six years old," he said. "It's such an essential part of what I do in the production process. I wouldn't be Kygo today without those piano lessons."
His story is heavy on timing and short on execution. After all, posting songs on SoundCloud is easy enough for any artist--but only a well-timed, truly talented artist will be able to spread through the market in this way. Once his wave of success started building, managers and other professionals were able to help him execute, but his initial success bloomed because he was in the right genre at the right time.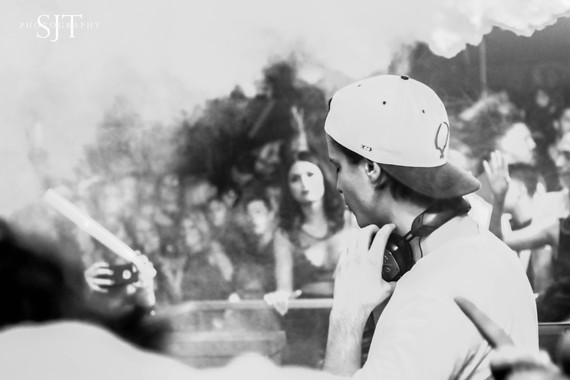 The question is, can he continue with Tropical House?
Is Tropical House going to stick around or flame out? "If I had to guess whether it would fade or stay, I'd bet on it sticking around," Kygo said. He continued, "I think my music covers a broader sound than just 'Tropical House'... My goal is to simply be a great producer in my own right without being pigeonholed."
All this is to say: when you're preparing to enter a market, timing is the number one thing to focus on.
What are you offering? Is your audience ready for it? In Kygo's case, the audience was ready for Tropical House.
Popular in the Community