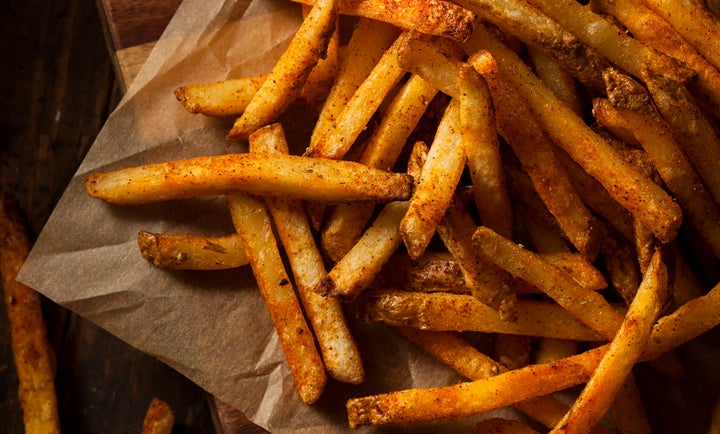 Last year, we tried trend diets like Whole30 and "keto," and in 2016 we were into bone broth and matcha. This year's healthy eating trend that's taking the internet by storm? Air fryers ― the tiny, magical machines that use hot air to fry foods to a golden, crispy finish.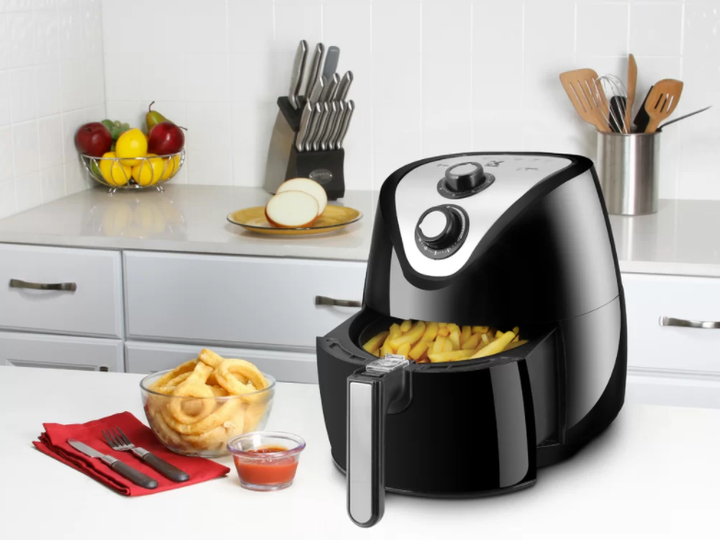 If you're like us, you're probably wondering how the heck air can be used to fry things. Turns out, these kitchen tools are pretty aptly named because they work by circulating hot air around the food, much like hot oil surrounds food to cook it all the way through.
Sounds a bit like, well, an oven, right? You're not wrong, as both technologies use hot air to cook, but there are a few notable differences between air fryers and ovens, namely cooking methods, cooking time, and results. Ovens don't use this ~fancy~ "rapid air technology" to cook, instead relying on heating elements and fans to disperse heat, which takes longer and doesn't produce the same fried result. Ovens, on the other hand, are probably better for toasting, roasting and broiling.
Still, if your New Year's Resolution involves eating healthier versions of your favorite foods, an air fryer might just be the oil-free kitchen tool of your dreams. The Philips Airfryer comes at a hefty $250 price tag (though it can be found cheaper on Amazon) alongside other cheaper alternatives.
If you're in the market for an air fryer, we've pulled together a selection of different makes, models, sizes and price tags. Take a look below at 11 of the best air fryers we've found online:
HuffPost may receive a share from purchases made via links on this page.