It's probably something a pilot should ask long before getting into the cockpit. But one professional skywriter traced the cheeky message above downtown Los Angeles on March 23 as part of an elaborate prank by comedian Kurt Braunohler.
If you blinked, you missed it -- Braunohler wrote in a Tumblr post that the message lasted only about 20 minutes before disappearing. But the prank got a second wind on Monday when a photo of the message, taken by Robyn Von Swank, was uploaded to Reddit's image hosting site Imgur.
At the time of this writing, the photo had been up-voted to the front page of Reddit and received over 1 million views (the daytime population of downtown LA is estimated to be about 207,440).
The comedian said he was "psyched" that his ephemeral joke now has a second life on Reddit but admitted Monday was the first time he had ever truly used the site.
"I learned a lot about Reddit today," said Braunohler in a phone interview with The Huffington Post. "And I don't know the guy who put it up but I got to thank him."
"It's such a stupid thing, and I love stupid," Braunohler said. "I'm just so excited that the internet loves stupid too!"
Braunohler launched a Kickstarter campaign in January to raise money for the "incredibly idiotic stunt." Fans of the concept donated a total of $6,820, and Braunohler asked backers to vote on which message to skywrite above Los Angeles.
"How do I land" won, and Braunohler hosted a party at the Perch rooftop bar in downtown LA for supporters to take in the airborne antic. One of the founders of Kickstarter, who happened to be in LA at the same time, extended his trip by one day to attend the event, Braunohler said.
Despite his success on the crowdfunding site, Braunohler said the skywriting stunt was his first and probably last Kickstarter venture.
"I don't want to be the Kickstarter comedian," he said. Still, he admits "it's very tempting to do a bunch of ideas this way."
Currently Braunohler is attempting a nationwide stunt involving billboards. But since it's taking a lot longer than he thought it would, he's keeping himself and Los Angeles amused with more public pranks on a smaller scale. For those in the Silver Lake area, be on the lookout Friday for a joke involving a sassy stop sign.
Support HuffPost
The Stakes Have Never Been Higher
Related
Before You Go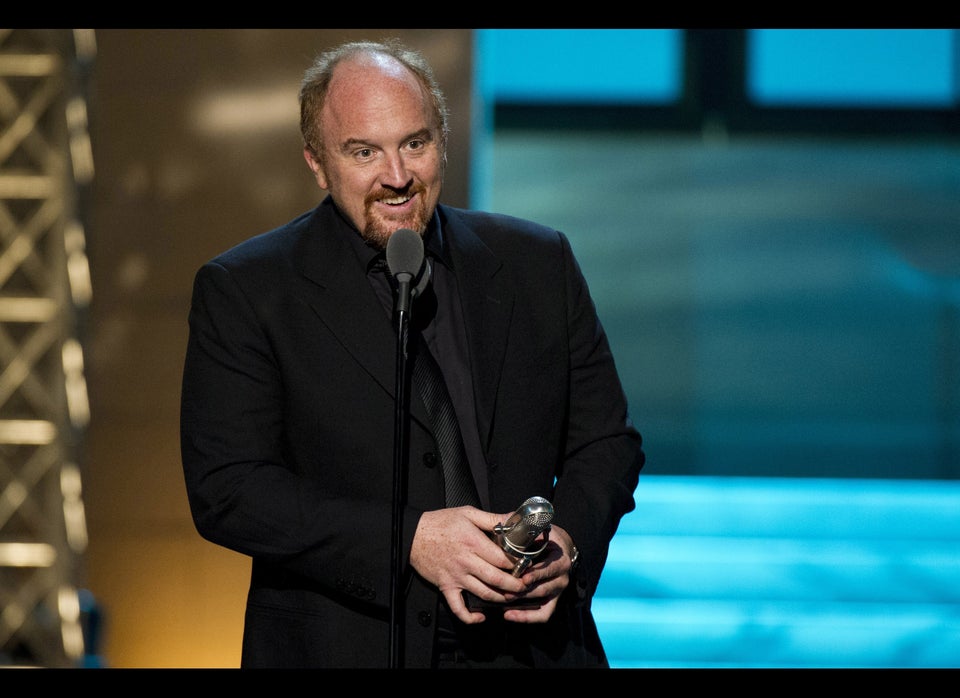 Comedians We Love
Popular in the Community