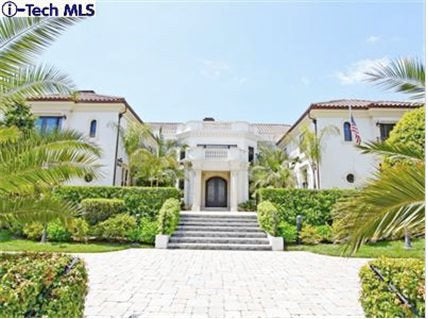 In the very recent past, all big brokerage companies with recognizable brand names needed to promote their businesses were eye-catching statistics of their large "market share" and the billions of dollars worth of real estate that they have sold in the past.
But the Internet has changed things.
When searching for a new home, do you think more consumers visit traditional brokerage web sites or online searches such as through Yahoo! Real Estate or Realtor.com?
Overwhelmingly, buyers today rely on third-party search tools such as Yahoo! Real Estate, Realtor.com, Zillow, and Trulia far more than the closest traditional brokerage firm in the United States. Based on an independent research report for the National Real Estate Online Marketplace, within the top-20 ranked by visits for the month of December 2010, only Zip Realty with 2.08% (#6), RE/MAX with .97% (#16) and Century 21 with .79% (#18) were represented by brokerage firms.
And what percentage of buyers today are going online to start or support their search for homes? 85% to 90% of them.
When before home buyers would seek out the conventional brokerage -- whose strength lay in their vast inventory of properties they represent -- now they seek out resources that allow them to search every listing from any brokerage within their chosen search parameters -- whether that's local, national, or international in scope.
Interesting enough at this point is the fact that the most influential constituency yet to understand this logical evolution of buyers' demands are conventional sellers -- and they're the ones who need this awareness most of all.
It's my experience that when a seller interviews an agent, a critical component of the seller's decision-making process is knowing where and how the agent and broker plan to market their home to qualified buyers. I'd say this factor is right up there with "How much is my home worth?" and "How much do I need to pay you to sell it?"
As we proceed -- whether big or small -- all brokerage firms must accept the changes that are afoot and look for ways to foster unique value propositions designed to better serve our clients, including the harnessing of the Internet. We can't change the fact that consumers don't need us to show them the homes for sale in their market anymore; with a few clicks of the mouse, buyers can search for listings in their own neighborhood, on the other side of the country, or even across the globe.
What people can do when interviewing real estate agents and their brokerages, however, is to focus their attention on how they provide enhanced forms of service, feedback mechanisms, and insights of their negotiating and strategic acumen to better ensure that their agent and broker are earning their wage. That is how any brokerage will maintain their relevance and valuable place in the process of selling or purchasing a home.
Calling all HuffPost superfans!
Sign up for membership to become a founding member and help shape HuffPost's next chapter