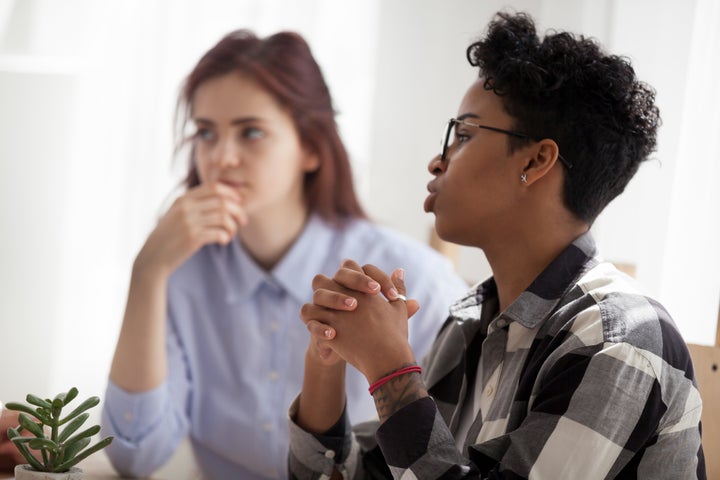 We cannot go a day without seeing or hearing about issues related to diversity in our own cities, neighborhoods, families and even in our own businesses. We not only see and experience bias directly, but experts tell us we likely have unconscious or implicit biases of our own. These issues stand in the way of progress, affecting how we relate to one another in the workplace and in our communities.
Two years ago, my firm's US chairman and senior partner, Tim Ryan, said "enough." It wasn't one event that necessarily motivated him to act, but when racially charged violence affected our communities, and our people weren't sure how to acknowledge it at work, he saw not just a business problem but a societal problem.
When Tim shared his idea to create a coalition of CEOs committed to diversity and inclusion through action, I was immediately intrigued and excited to support work that helps accomplish what I set out to do every day: bring our firm's purpose ― to build trust in society and solve important problems ― to life.
CEO Action for Diversity & Inclusion has grown into the largest effort of its kind, with more than 500 CEOs pledging to create change. Today, that coalition is again taking bold action, because our headlines, dialogue and behavior is not changing fast enough. We need leaders to take responsibility and do more to foster inclusion and understanding. Together, these leaders will honor the pledge they took and:
Launch an unconscious bias tour that will engage at least one million people.
Create an opportunity for individuals to personally commit to inclusive behaviors.
Initiate a mass day of understanding across our organizations.
Never before has the need for action of this scale, and my firm's connection to the importance of action, been stronger. A few months ago, my colleagues and I were shocked by the death of Botham Jean — a 26 year-old Black professional at PwC— who was shot and killed in his own home by an off-duty police officer. Bo was an extraordinary member of the PwC family, a friend and colleague to many.
News stories of violence that stemmed from intolerance were on the rise, but those headlines hit home in the very worst way after Bo's death. Colleagues at PwC wanted to talk about unconscious bias and the issues that affect them, so we held a series of conversations across our offices to call out those feelings. Tim Ryan promoted a culture of conversation and understanding at PwC, which now seemed more important than ever. We found that our colleagues – and even our competitors in the corporate community – felt that it was important to step up, too. We committed to reconvening as a firm, and this desire for dialogue, as well as the support of the external community, laid the foundation for CEO Action's Day of Understanding on December 7.
When I reflect on these actions to raise awareness on how we can mitigate unconscious bias and increase understanding, I am inspired and motivated to keep working on ways that we can help to advance the coalition's mission as a signatory. Imagine the impact if 1 million more people better understand unconscious bias and have the tools to change how they think and behave. If more than 12 million employees across the US came together for a day of open dialogue to better understand the real-life experiences that shape how our colleagues interact with one another. If CEO activism is met with individual commitment by people everywhere. This vision, turned into action, will create real change and progress.
Calling all HuffPost superfans!
Sign up for membership to become a founding member and help shape HuffPost's next chapter