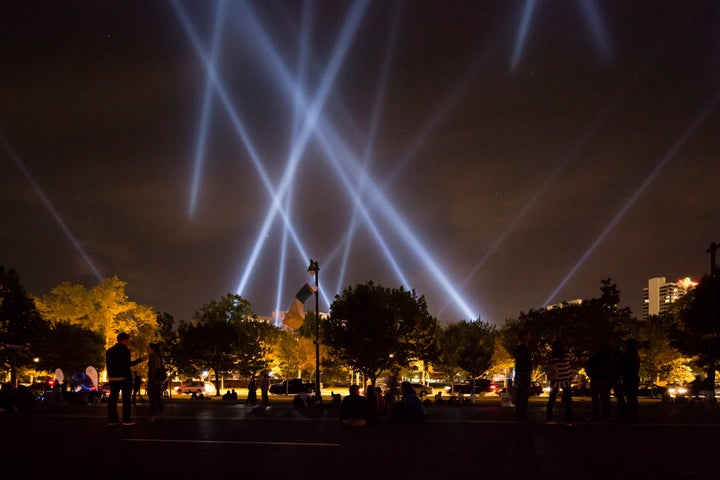 This fall, members of the public can record 30 second messages and see them play out abstractly on the Philadelphia sky. "Open Air", the "interactive light experience" that launched last night above the city's Benjamin Franklin Parkway, aims to use technology to inspire a wide swathe of residents to participate.
Volunteers can submit anything they like, from poems to marriage proposals, online or through the free Open Air iPhone app. In response, 24 robotic searchlights situated on a half-mile stretch of the historic parkway will project light formations into the night sky. The brightness and position of the lights depend on the participant's unique GPS location as well as the frequency and amplitude of her voice.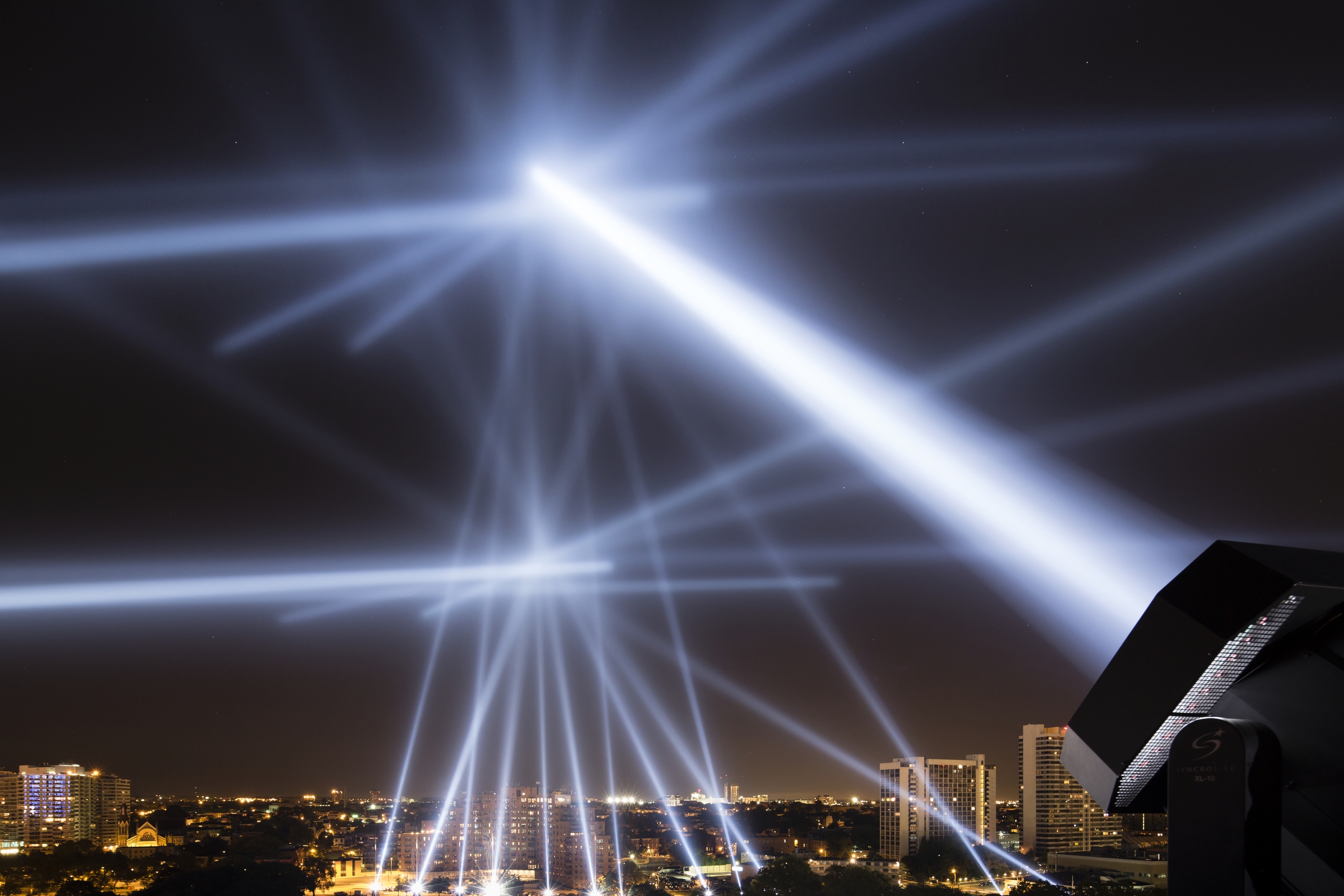 Artist Rafael Lozano-Hemmer designed the installation on commission by the Association for Public Art. The Mexican-Canadian artist frequently works at the intersection of science and art. In 1999, he premiered his first searchlight installation in Mexico City. Open Air marks his first time employing voice to control the searchlights. "It is important to highlight how we can make projects that will allow people to participate without censorship, moderation, or control," he told the Huffington Post by phone.
Such projects function as a way for Lozano-Hemmer to accept technology as a reality of modern life, he said. "My daily life is surrounded by ten hours of screen time, between the internet, smartphones, and television. I think artists are accepting the challenge that if that's how our economy and our politics and our war and our culture is being contacted, then we use that very same technology to create different kinds of experiences. In this case, a large scale public art experience."
The site selected for Open Air is almost completely devoid of pedestrians. APA's hope is to redefine the space as one accessible for public use. "What we're trying to do...is activate it, bring people out there [for reasons] other than shopping," Lorenzo-Hemmer said. "There's something radical in people just spending time in public space and sharing space with others." The lights, he contends, are "an invitation to do that."
APA Executive Director Penny Bach positions this particular invitation within the organization's larger credo. "Because we're especially concerned with...the issues of our time, it occurred to us that we wanted to begin to think about how technology is being used as a creative vehicle," she told the Huffington Post by phone. "Public art really speaks to our time or to the time in which a work was created, whereas other parts of the public environment may not."
The collected submissions are stored in a permanent online archive accessible to the public. For each individual who participates, APA generates a public profile housing her particular message, as well as web camera shots of her design in the park, and a 3D simulation of the lights. According to Lorenzo-Hemmer, the goal of the archive is to create a representation of Philadelphia's "variety and diversity."
Click through the slideshow below for photos from last night's Open Air opening, including a joint performance by Grammy-winning musician Rahzel and David Moss: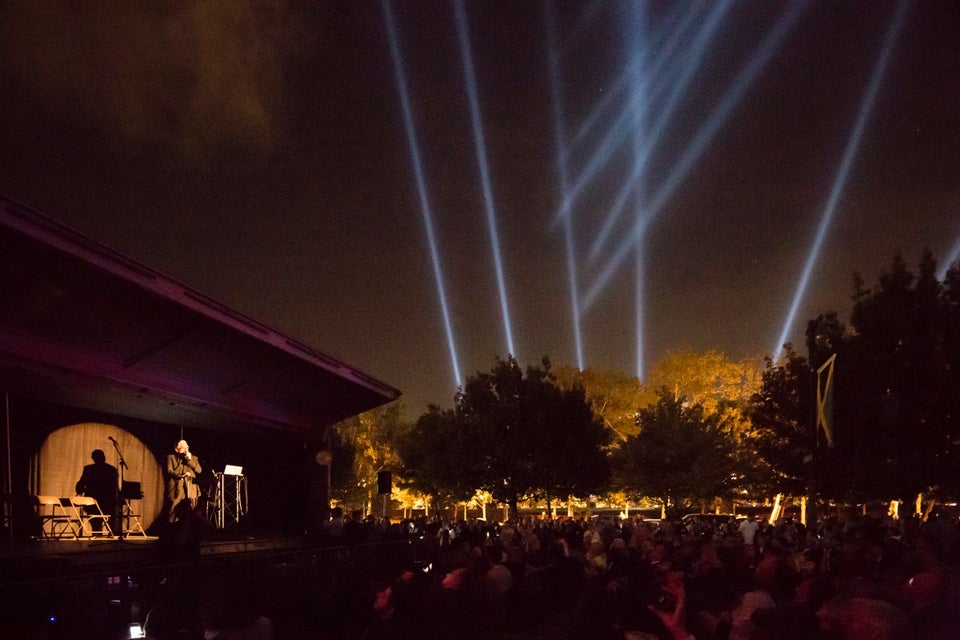 "Open Air" and Rafael Lozano-Hemmers work
Related
Popular in the Community