Adoption can be a joyous and beautiful process that creates love and family. However, with every adoption and every union, there is also loss, a biological parent being separated from their child. Even if a birthparent is happy with her choice of adoption, there is still a grieving process. This month, two birthmothers, Jessa Speight and Alysia Foote, published an important book "Birthparent's Guide to Grief: A 12-Step Process." I had a chance to sit down with Jessa to learn more about the birthmother's grieving process and what we can all learn from it.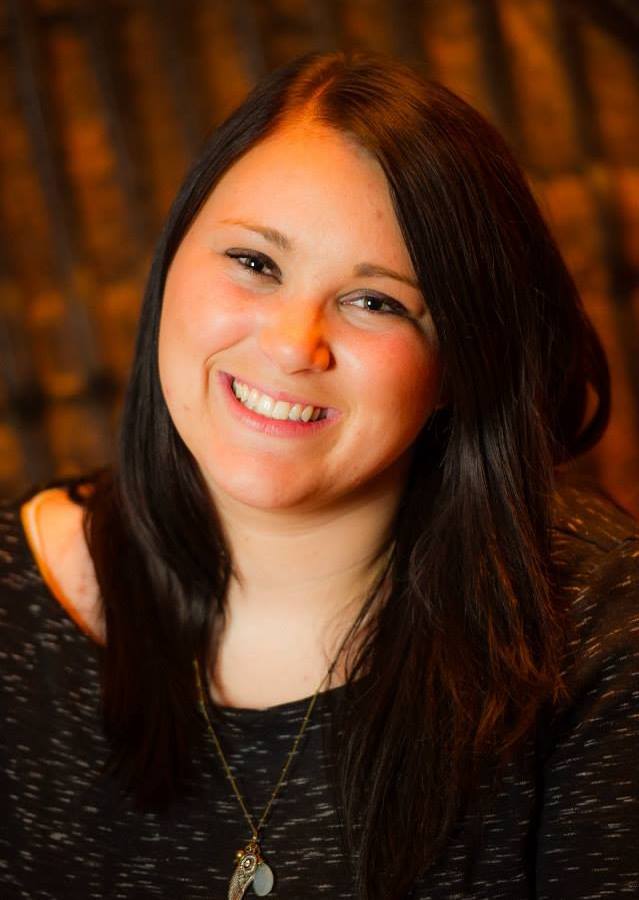 Felicia: How did you decide on adoption?
Jessa: I knew adoption was the right choice from the beginning. I was 19 and a college student at the time. I was with the birthfather when I found out I was pregnant. I took the pregnancy test in a restaurant bathroom. I called my Dad first because he lives in a different state and it felt safer to tell someone far away. He said, "you can move out here and you can parent. Or you can place for adoption." I remember I wrote the word "adoption" on a piece of paper and circled it.
The birthfather was Latino and African american. He gave me a look like "heck no!" He told me in his culture, you don't place children for adoption. I explored all my options: adoption, parenting and abortion. I even went to Planned Parenthood for counseling.
After exploring all my options, I decided adoption just seemed like the right thing for me. "If I find the right family, I'll go with that," I thought. I was looking at adoptive parent profiles. I had Yes, No, and Maybe lists. Then my friend Alyson came in. She told me, she had an aunt and uncle looking to adopt. A few minutes later, I had their profile on my screen. I saw their photos and I knew in my heart they were the right ones. They drove down to meet me. Before meeting them, I bought them a basket of baby stuff and gave it to them when we met. Since then, I've always known it was the right decision.
Felicia: What was your own grieving process like?
Jessa: It was a hot mess. To be honest, my adoption worker was not very attentive to my grieving process. I didn't have a great post-placement support professionally. I did have a wonderful support group that I attended once per week and also had a supportive family.
The first night after I placed, I went to my Mom's house. I was in emotional and physical pain. I had a photo of my baby and I just looked at my baby's photo over and over again. It's heart-wrenching and terrible pain. It's not something you can fathom. I decided it would be best if I stay busy. So I went back to my dorm with my best friend Alyson. I had just been there two days earlier very pregnant, and now I was back and childless.
I spent the next six months in complete and utter grief. I didn't know what to do. I laid in bed. I failed out of my college semester. The only things that kept me going were my two best friends. My support group kept me alive. That's why I'm such a huge supporter of support groups for birthmoms.
After the adoption finalization, six months later, I really started to heal. I got to hold my birthdaughter and see her family become a real life family. It was the turning point for my grief. It was when I really started to move forward and heal. After that, I definitely have my hard days. Now, 1-2 times/year I get sad. Most of the time, I'm fairly happy and content with my adoption.
Felicia: What level of contact and openness do you have in your adoption?
(Note that some adoptions are closed, where birthparents don't have any contact with adoptive parents or the adoptee.Others have varying degrees of openness, where birthparents do have contact with the adoptive family and/or child through letters, calls and/or visits.)
Jessa: My adoption is open. It didn't start that way. At first I wanted a closed adoption because that's what my Mom said was right. My Mom had an adopted brother. When I started to get to know the adoptive parents, I realized I wanted an open adoption.
The first couple months [after adoption] were bumpy. There were times when I had negative feelings toward the adoptive parents, but it was just me working through my jealousy. I was just jealous that I needed to make the decision of adoption and they were ready to parent.
What helped us was communicating very openly. Now we text, Facebook and Skype. I go to see them and they come to see me. We really have a great relationship. The adoptive mother calls me her birthmom when she's introducing me to people. My birthdaughter calls me Jessa. She knows I'm not her Mom. She knows I chose her parents for a reason.
Felicia: What is your goal with this book?
Jessa: Our main goal was to help birthparents through the grieving process more efficiently. There are so many self help books for loss of child through death or divorce, or self help books for other groups. There is nothing out there for birthparents. My friend who is recovering alcoholic went through a 12-step process. She said, "What if you do 12 steps for birthparents?"
Felicia: I know you are actively involved in supporting other birthmoms. Are there ways people who are not birthmoms can support birthmoms?
Jessa: For one, people can stop asking us dumb questions! We get asked questions a lot. "Oh I could never do that. How could you ever do that?" They aren't being mean -- they are well-intentioned. I didn't grow up saying "one day, I want to place a child for adoption." They need to understand, it's not something we wanted to do. We found ourselves in a situation and it's something we felt was best for our child.
People also need to understand it's something that involves grief. You can't just get over it right away.
Finally, people should be respectful. Every woman has the right to choose. I am pro-informed choice. I believe every woman needs to be fully informed on all her choices: abortion, adoption, single parenting, and married parenting. Our job as citizens of the world is not to decide for them. You can say, "I know about this topic, here was my experience," but don't force a decision or judgement on us. I know lots of birthmothers who had people from their communities try to influence their decisions. The most important thing is that a woman makes her own informed choice. If you force a woman into any of the decisions, it's not going to be a good situation.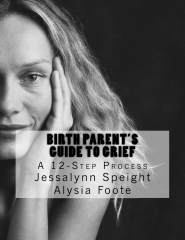 Felicia: What is one thing you wish everyone knew about birthmoms?
Jessa: That we're students, we're sisters, we're wives, we're mothers, we're daughters. We are just people. We aren't floosies, we aren't people who sleep around for the heck of it. We are just women who found ourselves in an unplanned pregnancy or in a situation where we couldn't parent. It doesn't make us less of a person. We love our children. They are not unwanted, they were just unplanned. There are so many birthmothers in hiding that people don't realize they might know someone who is a birthmom who is not comfortable telling them about it. We are just people, we made a choice. Some birthmothers want to share our story, others don't. People should be loving and not be judgmental.
Felicia: In the book, one of the steps is "We admit we are powerless over parenting decisions made by our child." Tell me what you mean by that.
Jessa: I know it sounds harsh. The reason why is because I see so many birthparents who struggle to move forward because they are still thinking "I'm the parent" and then they see the adoptive parent is using a certain brand of diapers and that bothers them. They can get hung up on different decisions adoptive parents make. They may still call themselves "Mom" to the child.
In an adoption, it's important for birthparents to release control of parenting decisions. You are no longer the Mom. You are the birth mom. You gave them life. Your position is no less important than the adoptive parent. It's just different. Open adoption is not co-parenting. Adoptive parents need to be able to decide things. Unless you say, I am no longer the Mom, I'm the birthmom, you can't move on. That's why this step is the first step in the book because it's so important.
If you are interested in reading Jessa's book, you can find out more and buy it here. Jessa is also the co-founder of Tied at the Heart, an organization dedicated to supporting birthmothers and hosting birthmother retreats. Jessa is also a Binti Birthmother Advisor, where she is a mentor to expectant women considering placing their child for adoption and other birthmothers. If you are a birthmother and want to share about how you've dealt with grief, join the conversation.
Related
Popular in the Community