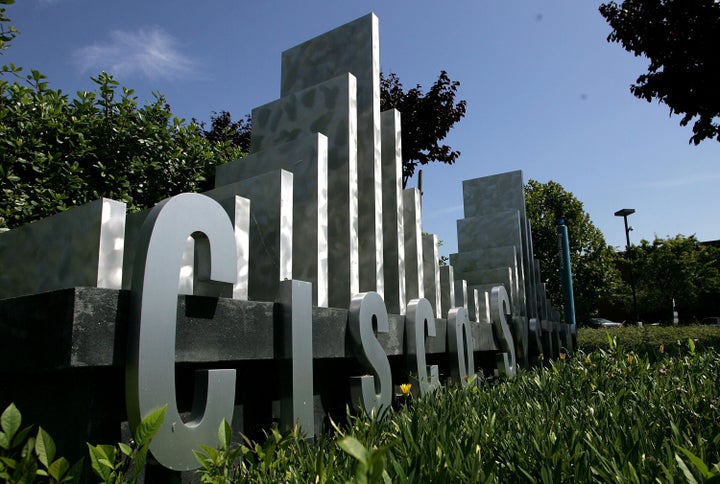 It would seem to be impossible -- or at least quite a challenge -- to drive revenue and sales in a down economy, particularly in one as tenacious as this one.
But one company has an especially fitting way to make sure sales rise in an economic downturn: sell a product everybody wants to get at a discount; a commodity product that is well-made and will last for years; a second-hand product.
Network Hardware Resale (NHR) a family-owned company based in Santa Barbara, CA has built a significant and long-term business out of selling routers, servers, IP telephony, security, optical networking products... you name it, if it's mission critical networking gear, NHR probably has it -- at a steep discount.
NHR loves selling products made by Cisco principally because Cisco is a top-dog brand in this space so it's products are asked for by name; their gear is well-made; and last for years after a high-tech startup may be forced to fold. This too-regular scenario would be NHR's cue to swoop in, make the purchase and pass on the savings to another startup, an ISP or Fortune 1000 corporation.
In 2001, Mike Sheldon was a trader in derivatives and decided to go back to the company his father started in 1986. Chuck Sheldon originally re-sold IBM midrange computers and was, interestingly, the former Mayor of Hermosa Beach, CA.
"This is the second downturn our company has been through," Mike Sheldon said, "the first was the dot-com bubble. '01 was a tricky year for us, and my contribution right after coming back to NHR was getting some systems installed in the company, IT systems mainly."
At the time, NHR revenues were $20 million which doubled every year to 2004 when revenue hit $80 million. 2010 NHR revenues were $230 million... impressive for a family business.
With offices in California, the Netherlands and Singapore, NHR is the world's largest reseller of pre-owned network equipment. Sheldon says one reason is because of NHR's 1 year advance warranty and what he calls "great customer service." I get that; when businesspeople buy mission-critical but second-hand equipment, a warranty is crucial, as is the response time of the vendor service.
In addition to selling Cisco products about 75 percent of the time, NHR also carries Force10 (now Dell), Juniper, Brocade/Foundry and Extreme gear, amongst others. "Cisco and the others make a great product," Sheldon said, "a customer can get a couple of hundred thousand hours out of this hardware or 25 years. There's a long usable life to these products."
"All parts of your network are not equal," said Sheldon, "security and VOIP have got to be current." NHR sales are approximately 50 percent servers, 30 percent routers, 10 percent VOIP and 10 percent security, Sheldon estimated.
Some of NHR's customers come to them when they have a meltdown or are in emergency-status. All of them come looking to reduce costs when buying a key bit of hardware.
To illustrate the good service Sheldon described above, he told a brief story. Apparently a customer prospect in Arizona had been receiving regular calls from an NHR salesman and always managed to fend him off handily. The salesman tried everything. Finally he gave up.
Well, one day at 5 p.m., the salesman receives a call from the same prospect he'd always been trying to get to buy, and things were not good on the prospect side. "I'm down," the desperate prospect moaned, "my whole network is down. I need it."
Sheldon finished, "I have to hand it to 'im," he recalled, "my sales guy threw four routers into the trunk of his car and drove them from Santa Barbara to Arizona to the near-insane customer." Of course, after that valiant effort, the salesman, Sheldon and NHR had a customer for life.
REAL LIFE. REAL NEWS. REAL VOICES.
Help us tell more of the stories that matter from voices that too often remain unheard.