With the final Downton Abbey countdown under way, it's time to extend a little sympathy to PBS for facing this season's TV mission impossible: replacing the most popular show in network history.
Actually, no one at PBS harbors any delusions about finding another single show that will captivate audiences on the same scale as the tale of the Crawley clan.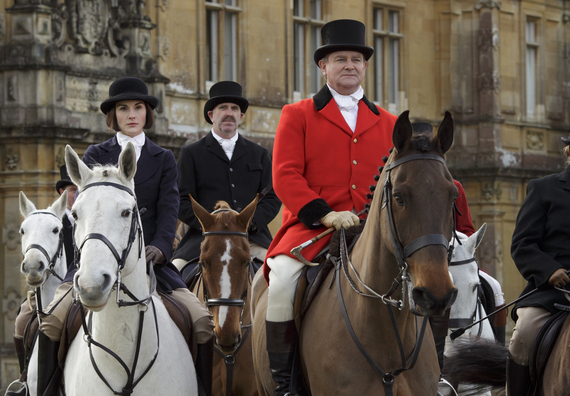 As if to underscore that point, PBS is maximizing its remaining Downton time. It's rerunning Season 5 on Sunday nights through December, with Season 6 launching in the colonies on Jan. 3. It doesn't take the Dowager Countess's insight to predict that ratings should be most satisfactory.
The question is what happens after March 6, when Downton sails into history, and toward that end, PBS for some time has been rolling out a new batch of shows. It has expressed optimism, doubtless tinged with hope, that one or several of those shows will keep some Downton viewers returning to PBS more often than they did in the past.
Mr. Selfridge, a lavishly appointed drama with Jeremy Piven as a pioneering department store magnate in London, was one such ambitious production. It did respectably well and now seems to be ending after four seasons.
Home Fires, which ran earlier this fall, was a smaller show, a delightful, very nicely written British series about the homefront on the brink of World War II. It will be back for a second round.
Indian Summers, whose first season just wrapped in the Sunday night showcase slot, is perhaps the closest to Downton in look and storyline. It's set primarily in India in the 1930s, tracking the lives of the ruling Brits and the Indian people as the forces for ending colonial rule were starting their final successful push.
The British production has a large cast and multiple dramas, some soapier than others, set against the backdrop of tense real-life historical events.
It's well done and looks beautiful. It seems to have done well, though it hasn't sparked the excitement of Downton.
PBS's most ambitious swing arrives next month, with the Jan. 17 premiere of an American-made drama called Mercy Street (pictured below).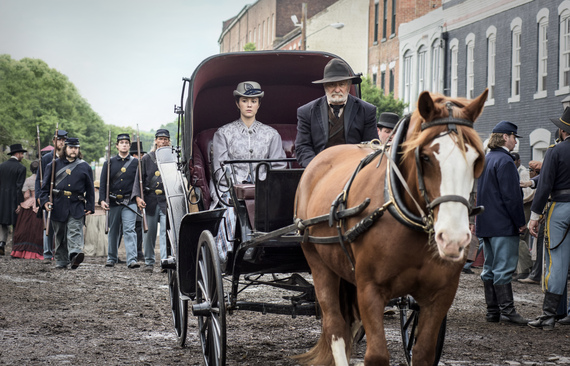 It takes place in the early years of the Civil War, at an Alexandria, Va., hospital that cares for both Union and Confederate troops. The large, impressive cast reflects divergent and naturally antagonistic viewpoints on the war.
It's a PBS drama, so it's not Fargo or Empire. But it's also not just a costume drama, and PBS is hoping it will have enough action and edge so that, like Downton, it will draw viewers who don't always look to PBS for their TV options.
More immediately, the broadly popular Sherlock with Benedict Cumberbatch returns on Jan. 1. That's the good news. The bad news is that it's a 90-minute special, a one-shot.
So meanwhile, PBS has also been rolling out a range of smaller-scale dramas. These include Call the Midwife, set in 1950s London and returning for a new season in April; Grantchester, a murder mystery series also returning early next year for another run; Vicious, a wonderfully sharp comedy with Ian McKellan and Derek Jacobi; or Last Tango in Halifax, a senior-citizen rom-com that pairs Jacobi with Anne Reid.
There isn't a bad show in that lot, and there can't be much argument that collectively, PBS has the strongest drama lineup on television. It's just that partly because of what PBS looks for in a drama, and what core PBS viewers expect, it doesn't tend to get individual breakouts like, say, Game of Thrones or The Walking Dead.
PBS tends to see a big viewer spike only when it can incorporate the PBS style into an event, like a Ken Burns series or a Downton Abbey.
Downton almost singlehandedly elevated PBS from the country's 13th most-watched network to the fifth. It moved a ton of DVDs and merchandise. It gave PBS a great chance to promote other shows and a higher level of prominence in the broader TV conversation.
That's why no one, with the possible exception of my wife, is sadder than PBS that the upcoming sixth season of Downton will be its last.
It's great that there's already talk of a sequel film, because that will assuage some of the withdrawal.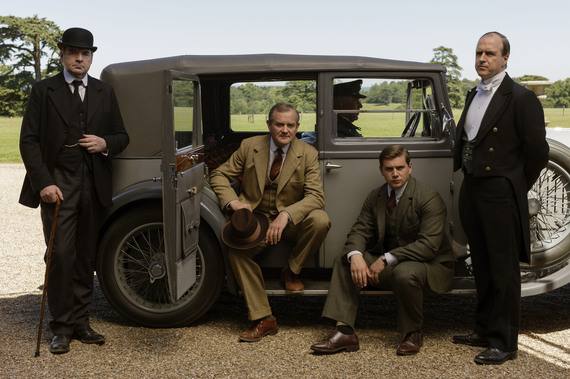 But that wouldn't give PBS an extended go-to program -- and without one of those, PBS settles back into its standard historical position -- selling itself with a consistent, reliable lineup of shows in multiple genres, from "Masterpiece" to Arthur to history specials to "Nova."
That's not a bad thing. It's just that those interludes with a show like Downton are a really really good thing.
Calling all HuffPost superfans!
Sign up for membership to become a founding member and help shape HuffPost's next chapter