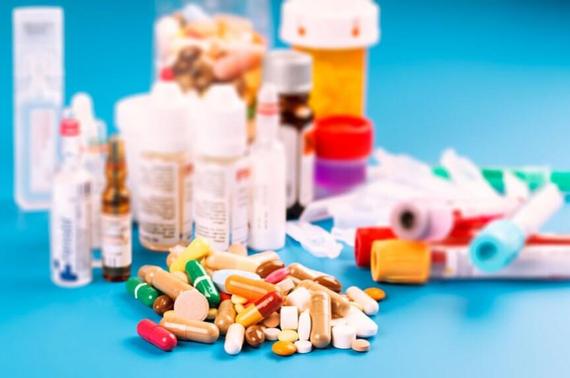 With the growth of the Internet over the years and the number of personal websites that exist on just about any topic, more people are turning to their computers as their first source of information. It seems that if you search just about anything, the results that you receive will provide you with such a volume of information that it is almost overwhelming. And, of course, this applies to the world of cancer and all of the treatments available these days that not only come from the medical community but also include holistic and naturopathic treatments as well. So how can a person decide what is personally best when taking all of these options into consideration?
As with every decision in life, we have so many options and choices. Once you receive an initial diagnosis, you most likely will start exploring the information available about your particular type of cancer. You may find that you are perfectly satisfied with the advice that you received from your medical doctor especially if surgery has been given as the first step. Removal of a tumor will allow for an assessment of the DNA of the actual cancer and should play an important part in the determination of your best course of treatment from that point forward. But if such is not the case, your decisions may be a bit more difficult.
A lot will depend on the trust and confidence you have in your doctor. If you have developed a relationship with your primary care provider, you are most likely to be willing to follow their recommendations especially when it comes to referrals to other doctors that will become part of your team. There will be the surgeon, the oncologist and perhaps a radiation oncologist and perhaps a plastic surgeon, all depending on the course of treatment that will be designed for you. However, at any point if you find that are not satisfied with a recommendation or a particular medical professional, you should feel comfortable to do some research about alternatives to discuss with your doctor or to request a second opinion. If you are not 100 percent on board with each step of your treatment, your commitment to it and your recovery may very well be compromised.
If you are not satisfied with a medical recommendation that you have received and wish to pursue treatment in an alternative area, you may have to receive recommendations from your primary care doctor for the treatment to be covered by insurance or you may need to begin your own thorough research. The most important thing to remember is to find those who are educated and credentialed in the area of treatment that you wish to pursue. There are medical professionals who have trained in holistic and naturopathic treatment. Be sure to confirm the information that you find and not just rely on recommendations and accolades that may appear on a site since it is easy to have a person's family, friends and associates create those without any actual experience with the work of the professional.
Regardless of what you ultimately choose, you should be sure to carefully monitor your progress in order to determine if a particular therapy is working. If you always work in tandem with other medical professionals, you will be in the best position to change course if what has been chosen either by you or your doctor is not working as hoped. And you must remember that each person's cancer is different from everyone else's cancer so what has or is working as treatment for a cancer in the same stage and classification as yours does not mean that it will automatically be the best for you. Your best chances for a successful outcome will always be with a professional community that has been dealing with cancer for a long time but ultimately it is your life and your choices when choosing what you believe to be the best treatment for you.