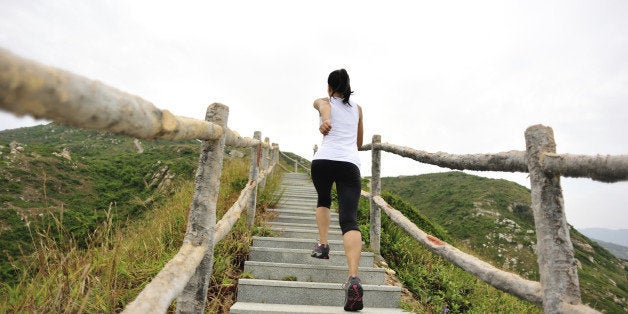 How do we measure emotional well-being? It's what we all want for our children. As parents what should we look for to help us know our children feel secure and have positive self-images? What can we do to help them grow emotionally strong?
Children are bound to make mistakes and even fail at things they try. We need to look and see the process they go through when they need to deal with setbacks. Of course it depends on how big a setback it is and the nature of what they have to deal with. Here are some things to look for:
1. If it's a heart break, can they eventually talk about it with you or someone they trust?
Can they express their sadness and disappointment when a relationship with a friend or a heartthrob falls apart? Can they eventually have a balanced view where they don't blame themselves entirely and see things in a multi-faceted way, not in a black and white way?
You can help them by seeing the break-up from many points of view so they don't either exaggerate their part or minimize their feelings.
2. If it's an unexpected result in an achievement they've worked hard for, can they express their feelings and eventually look at what they might learn from the experience?
You can help them have a long view or varied perspective when they only see the present result.
Look for delayed reactions in both circumstances. The child may seem to brush things off, only to become withdrawn or very angry later. Catch these late coming emotions, and help your child discuss them.
Help Your Child Know How He or She Looks at Herself
1. Children are influenced by how we view them, but they need to form their own view of themselves.
It helps kids to see themselves with both goals for the future and realistic expectations in the present.
Help them see it's fine to have strengths and weaknesses to build on.
Help them see you don't judge them and they needn't judge themselves in a critical way.
2. Learning about oneself is life-long.
Developing a consistent identity takes place throughout childhood hopefully being clear by the end of adolescence.
Help children find a balanced view of themselves, so they enjoy learning and discovering new avenues of interests and varied groups of friends. In this way, they learn about themselves as someone open to new experiences.
Emotionally Strong Children Understand Different Vantage Points
1. Thinking in flexible rather than rigid ways allows children to experiment with new things and transition well to different developmental stages.
Show them how they may think differently about something than their friend. Both have interesting points of view. Help them try on their friends view point and then reconsider their own and see which is better for them as a person.
2. If a child thinks from various viewpoints he or she can consider various options to problems and consider different positions about ways of thinking things through.This builds strong character and strategies for handling dilemmas faced in every day life.
If Your Child Shows Unusual Anxiety About Facing Problems Learn About Their Worries
1. Don't dismiss anxiety as if it is something "they'll grow out of."
2. Discuss a child's fears and worries and consider professional help if talking together doesn't diminish them. Better to nip anxiety early, than let it build.
Laurie Hollman, Ph.D. is a psychoanalyst with an upcoming book, Unlocking Parental Intelligence: Finding Meaning in Your Child's Behavior, to be released Oct. 13, 2015. Pre-order at Amazon for a discount. Follow Laurie on twitter @lauriehollmanph.
Related