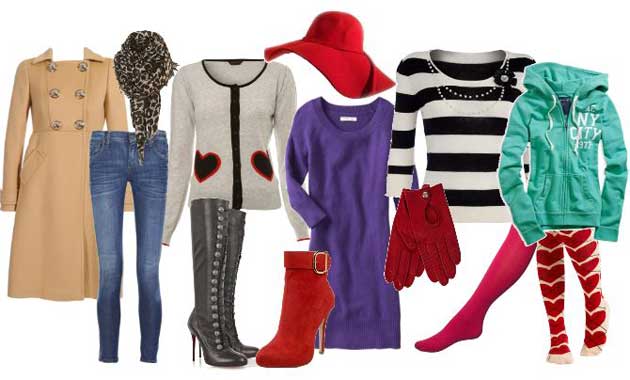 We live in a society steeped in fashion. From a very early age, we are faced with the daily question, "What should I wear today?" In the very beginning, the question is posed to and answered by our parents. Oh! What fun so many of us have as mommies dressing our wee ones! So often our efforts are rewarded with "S/he is so adorable in that little outfit!" or"Oh, how precious!"
All too soon we become the stewards of our fashion. Often we begin as early as toddlers... kicking and screaming when being dressed in clothes not to our liking. Perhaps it is the fabric, the fit, the overall feeling it places upon us. We grow and, as we do, our clothes continually change. We begin to discover our preferences; style, fit, color, etc. Before we know it, we are immersed in a society obsessed with fashion. "What are you wearing?", "Who are you wearing?", "What will you wear to the (fill in the blank)?" It's amazing we have the time to focus on the substance of a day.
Well, I suppose it makes sense... after all, our appearance is an outward portrayal of our selves, which we present to the world. So, shouldn't we be more concerned with our manner, demeanor, expression, and attitude?
Before you clothe yourself with your fashion choice du jour, whether it might be Gucci or Mizrahi, why not ask yourself: "How will I wear my life today?" Do you even think about it? Do you cover it with an outer shell? Do you mask it behind a blank stare or a frown? Are you so far removed that you do not even feel an awareness? Or do you wear the light that can shine from within you and dress it in a smile clothed in threads of gratitude? Do you accessorize with grace, respect and kindness... or simply don baubles and bangles?
Do you light up a room with your sheer presence and energy? Or do you project your latest dismal situation? The outer image you project is most probably a reflection of how you feel. Do you choose to wear your life as a beautiful statement, or do you choose to wear worry, sadness and misfortune?
If we spent half the time thinking about presenting ourselves that we spend on shopping, primping and grooming, well I suspect we just might find ourselves in the middle of a decent society... one that is steeped in value and worth. Might I suggest that you wear your life, all of it, its richness and myriad of experience; the good, the bad and the ugly? Consider this... if you wear your life honestly, with a gracious nature, steeped in gratitude, then you will shine and you will always be in style.
Now, I am not suggesting that you pay no mind to your choices of clothing and accessories. I am simply recommending that, first and foremost, you consider how to present your self. Our selves are best served when we wear kindness, empathy, and gratitude.
So go ahead .. wear your life with gratitude, grace and gusto! After all, life is what you make it. Make yours shine, and by all means... wear it well!