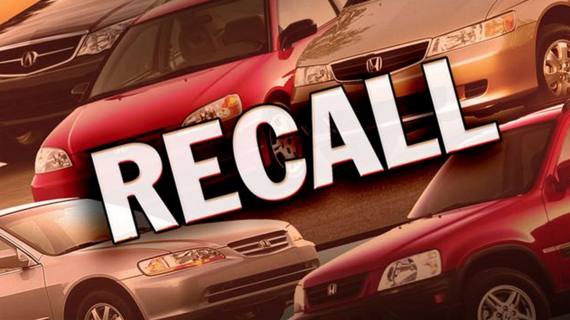 There's a saying that only 2 things are certain in life -- death and taxes. They should add a 3rd to that list: car repair. It's going to happen whether we like it or not. Your vehicle will need repairs as it carries you through your day to day life, this need becoming more likely as the car ages. The auto repair industry has ballooned into a juggernaut of the business world, accounting for over $250 billion in revenue per year. When the vehicle is new, and has a manufacturer's warranty, or with some type of extended warranty (read here for more about extended warranties), your out of pocket expenses will be limited, or nil. As we all know, once the warranty expires, the expense falls directly on your shoulders for any repairs needed. However, that doesn't always have to be the case. A manufacturers recall can change that, at least for the repair named in the recall. So how does that happen? Who decides what's going to become a recall, and how do you find out if your current automotive problem is covered by a recall?
First let's look at who makes the decision for a vehicle to be recalled. There are only 2 agencies that can name, and therefore enforce, a recall. The first is the vehicle's manufacturer, and the second is the National Highway Traffic Safety Administration, or NHTSA. Basically if there is determined to be a defect to the vehicle, whether it's due to a faulty part installed on the vehicle, or a poorly engineered design, and this defect can cause: a crash without warning, a fire, or a malfunction with one of the vehicle's safety systems, it's a candidate for a recall. By now most people are aware of the widespread recall on airbags. Those airbags were made with a defect in them that can cause them to deploy without warning, which can cause serious injury even if there's not a crash. That recall was determined by the NHTSA and effects any manufacturers that have used that part.
The manufacturer also monitors the repairs they're doing under warranty and if they see a trend towards a malfunction on a particular part that's safety related, a lot of times they'll proactively make a recall before the NHTSA has to be involved. The parts for the recall have been engineered to correct for the defect that caused the recall in the first place. The recall doesn't even have to have actual parts, sometimes it can be as simple as changing the software of a control module, to ensure the vehicle can no longer function in the fashion that has been deemed unsafe. If you've experienced an issue with your vehicle that you feel is unsafe, and should be investigated for potential to be a recall, visit the complaint page of the NHTSA here, or call 1-888-DASH-2-DOT
The next big question that the motoring public has is: who has to pay? The manufacturer pays. The repairs must be done at an authorized dealership. If the repairs are done at an aftermarket shop, AND with aftermarket parts, the manufacturer is not responsible to pay for them. NOTE: it's still possible to be reimbursed for these repairs, but you'll need to speak with the local dealer to see if the manufacturer is willing to help. At an authorized dealer, the manufacturer will pay for the parts and labor of the specific repair, but they don't cover any additional parts that may need to be replaced in conjunction with the recall. For example: if there is a recall to replace the ball joints and the lower control arm is badly rusted and must be destroyed to remove the ball joint, the manufacturer is not responsible to pay for that part, as the rust doesn't represent a defect on their behalf. If this happens, the dealer will let you know before they begin the repairs, and will work out a resolution with you. One important fact that very few people know about a recall -- that particular part/repair is covered for the life of the vehicle. To use the same example, if the ball joint has been replaced and fails again, in the same manner, it'll still fall under the recall and be replaced free of charge.
The next question to be addressed about a recall -- which vehicles get the recall? Some people may know that a recall doesn't always apply to every single vehicle of a certain year, make, and model. The reason for that is due to several factors. If the recall applies to 2004 Toyota Corollas with a 4-cylinder engine and a manual transmission, then it won't apply to any of the Corollas built with a 6-cylinder engine, or any built with an automatic transmission (NOTE: this is just an example and not a statement that a 2004 Toyota Corolla is in need of a recall). Also, there could be a range of dates that the defective part was made during. If your vehicle is built with a part that falls inside the date range, the recall will apply. If your neighbor has the same car with all the same options, but the recall doesn't apply to their car, it's very likely their car has a part built outside of the specified date range, and that part is not defective. The way that recalls are segmented is by the VIN, or Vehicle Identification Number. This is the number assigned to your vehicle at the factory when it's built. It contains all of the information that is specific to your vehicle- engine size, transmission type, whether you've got cloth or leather seats, and so much more. No other vehicle has the same VIN as yours. For the average consumer how do you know if a recall applies to your specific vehicle? Easy, click here and enter your VIN, and the NHTSA will let you know which recalls apply to your specific vehicle. You'll especially want to use this function if you've bought a used car. The manufacturer doesn't know that you bought a car from your uncle, or friend, so they won't be able to track you down and inform you of any new recalls. You can also go to your local dealer and have your vehicle registered in their system, and then the manufacturer can contact you directly in the event that a new recall is released.
Not every person or process is perfect, mistakes are bound to be made. A vehicle recall is the attempt on the part of a car manufacturer to right the mistake and keep you driving safely for years to come. If for some reason the manufacturer doesn't make a recall, and there is a safety defect present, let the NHTSA know. They're there to protect the motoring public. They'll take your complaint seriously and investigate it. Here's wishing you all continued safe travels!
Related
Popular in the Community