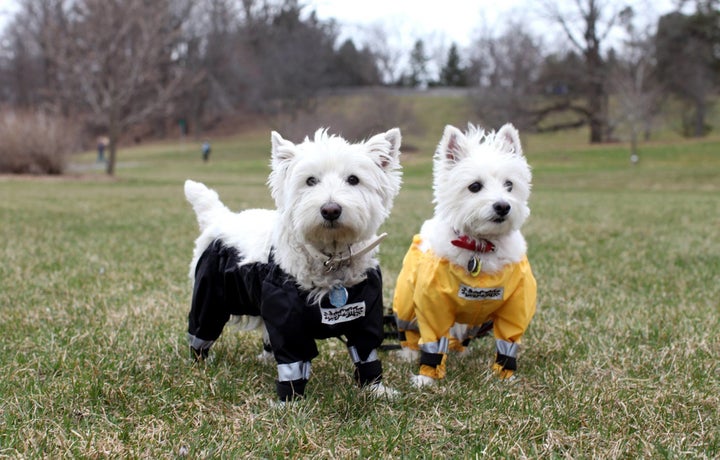 People quickly chose sides and became passionate about which style of pant is best suited for furballs. But one Canadian company has shut all this chatter down: Muddy Mutts has been making pup pants since 2012, when it acquired the company from a Chinese manufacturer.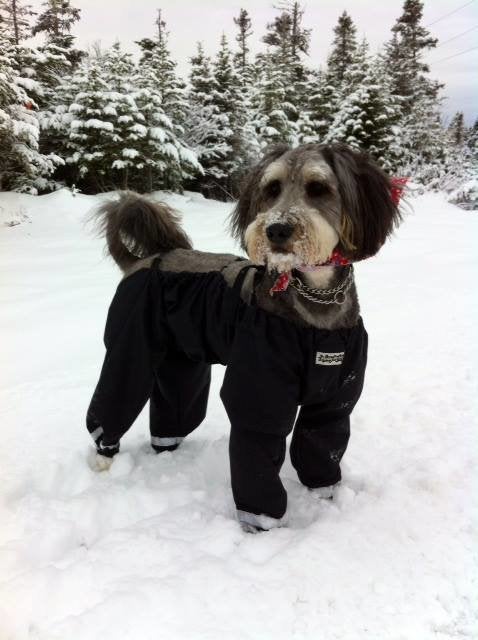 The four-legged design may seem like a sillier-looking option than the style that just covers a dog's hind legs, but they're definitely more practical.
The waterproof pants protect a dog's four legs, chest and belly from getting soggy and dirty from the wet ground on rainy days.
"It will also save up to 20 minutes of cleaning time after going out for a walk," Tim Skelly, owner of Muddy Mutts, told The Huffington Post.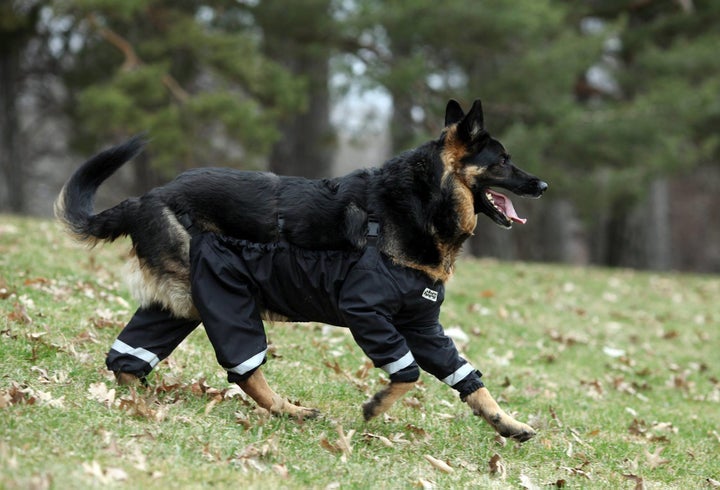 The adjustable pants come in six sizes and start at CA $69.99. They come in black or -- Skelly's preference -- traditional raincoat yellow and can be paired with most doggy coats.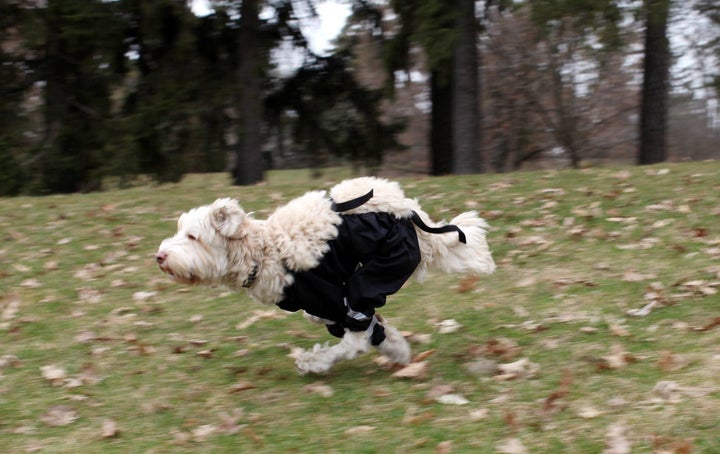 But how do dogs do their business in these pants?
Each pair is designed so that both male and female dogs can answer the call of nature without having to take the item off.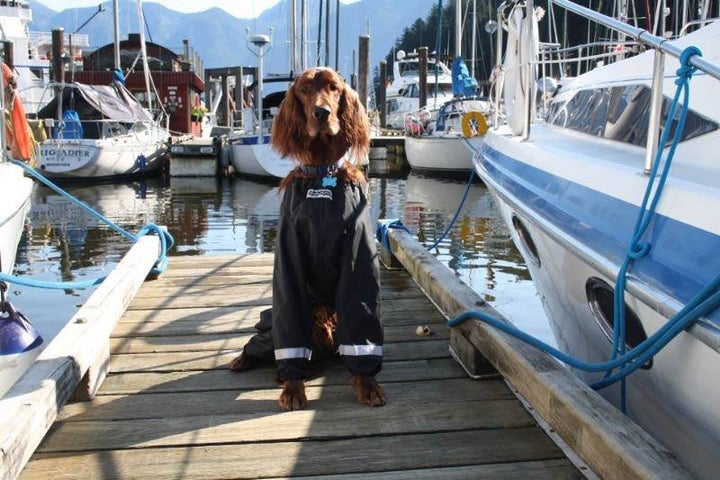 Skelly says they also offer an extra perk for folks who get a case of the sniffles when around their lovable pups.
"I am very allergic to dogs and actually bathing one is out of the question for me. Having the coat on makes it possible for me to get out with my dog regardless of the weather," he said.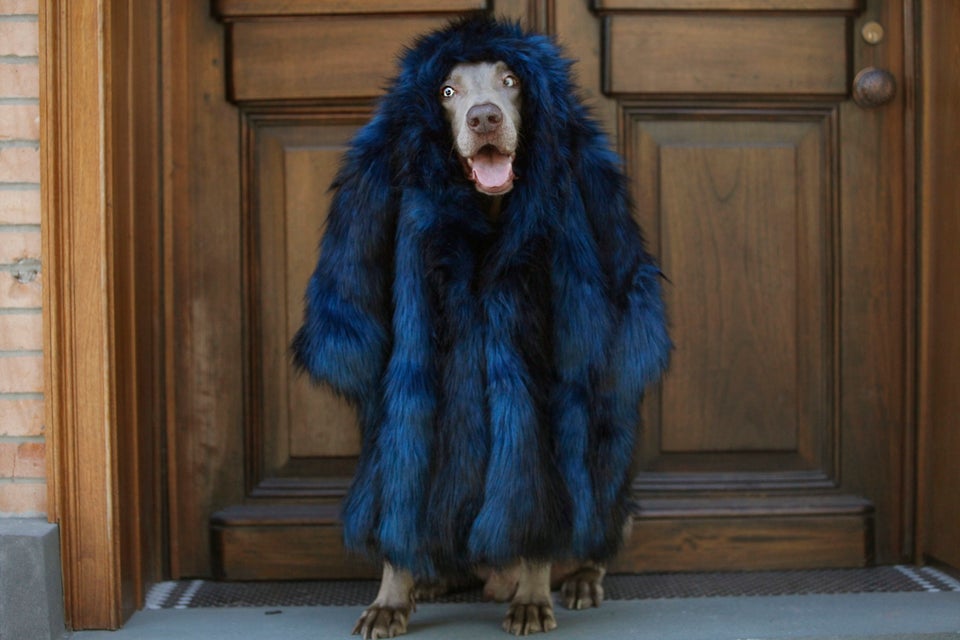 Dogs of Fashion Week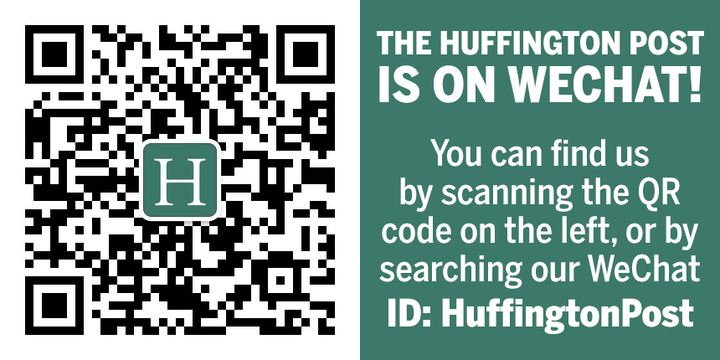 Related
Popular in the Community