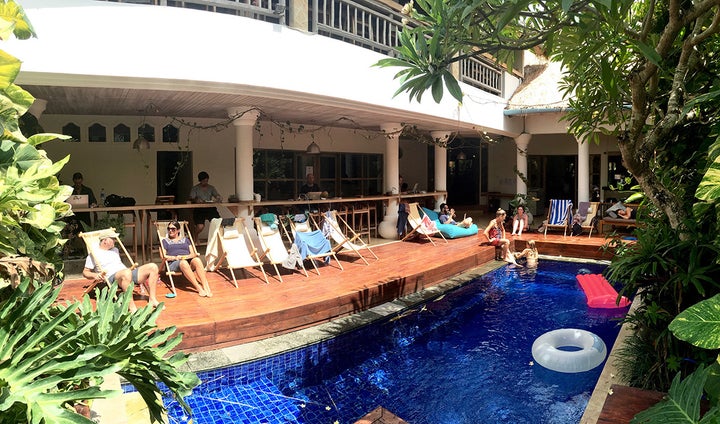 I've spent four months traveling and working throughout Southeast Asia in late 2016. It's my third time when I'm spending more than a half of the year living and working in Southeast Asia. During this period I visited my two favorite places: Chiang Mai, Thailand and a beautiful island of Bali in Indonesia.
I love these places because of the weather, food and great value for money. According to Nomad List, Chiang Mai is the number one city in the world for digital nomads. Canggu, a coastal village in Bali ranks 7th with estimated nomad cost of $952/month.
Friendly climate, affordability and wanderlust are bringing more people to Southeast Asia. Not only for vacation or gap year backpacking but work. The majority of them are self-employed, freelancers and entrepreneurs.
However, you'll have to face different cultures, step out of your comfort zone and often struggle with the slow internet connection. Even though most of the cafes, restaurants and hotels have free Wi-Fi but you can't fully rely on it to get the work done, make an important video call or enjoy entertainment.
Coworking spaces are in high demand as more location independent people realize the return on investment of fast and reliable Wi-Fi, comfortable seating and productive environment.
Today, I'd like to share my experience living and working in Canggu, a coastal village in Bali, Indonesia.
Digital nomad costs in Bali
Living and traveling in Southeast Asia is not as cheap as you can imagine. You can catch cheap flights, but the accommodation, food and entertainment will quickly add up in expenses. On my lifestyle design blog, I'm publishing monthly lifestyle reports with all of my personal and business expenses so for me it's easy to calculate and share it.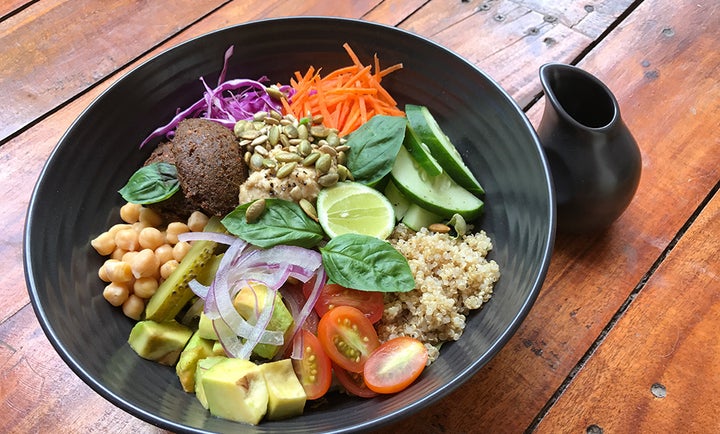 One month of living and working in Bali for me and my girlfriend cost over $2,800.
Software subscriptions $7.16
But it's totally worth it! There are many places to see: rice paddies, temples, volcanoes and fantastic beaches. The island is huge, but with the scooter, the mission becomes possible. Renting a scooter for a month will cost you around $52.
Meals at local warungs (restaurants) will cost you $2.50–$6. For around $5 you can enjoy an authentic Balinese massage.
How to get the work done
Now, let's move onto another part of digital nomad lifestyle – work. During the time while I'm in Bali, I'm working a lot! I'm a blogger and co-founder of Just&Tom, a creative content marketing agency.
I value good food, peaceful sleep and comfortable working environment to keep a healthy work/life balance. I love exploring coffee shops, but I don't mind investing more in the coworking space to get reliable Wi-Fi, quiet environment and community of like-minded people.
A lot of my location independent friends have recommended Dojo Bali. After a month of working from here, I can say that I found a nearly perfect place for digital nomads. Dojo Bali is a coworking space & cafe located one minute walk from Echo Beach, Canggu. And it's only 8 minutes by scooter from the place I stay at.
It's extremely flexible, coworking space is open 24/7, Wi-Fi is fast, the staff is very helpful, and they have value-packed events every week. The place is spotless and calm. You can work by the pool or in the air conditioned room.
Dojo Bali offers different types of membership to fit anyone's needs. You can get 25, 50, 100 and unlimited hours starting from $56 for the first plan and around $202.26 for the unlimited plan. Depending on the membership type you get Skype booth credit, mailing address, locker and even 3 hours of guest access tokens. I found convenient that you can pay by cash, credit card or PayPal.
Community and social impact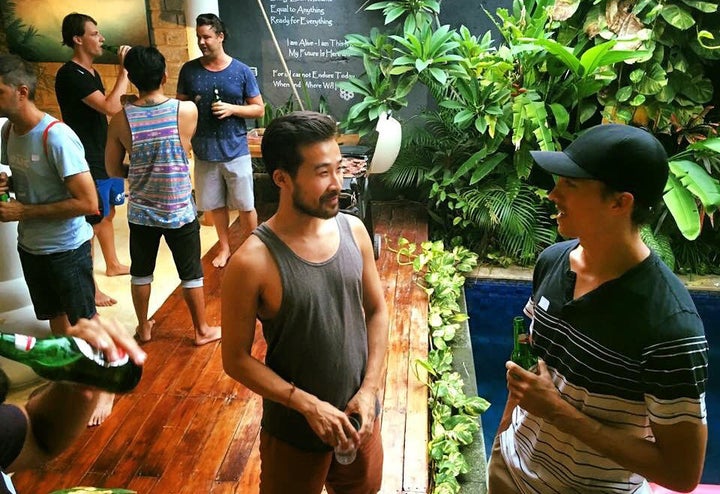 Dojo Bali empowers a collaborative community of conscious co-workers that believe in work-life balance, shared knowledge, productivity and positive social and environmental change. Photo credit: Dojo Bali.
Dojo Bali has a cafe shop on the first floor which has a variety of delicious food and drinks. I love getting my morning coffee delivered to my desk while catching up on emails and reading the news.
Another thing I like about Dojo Bali is that they have a huge community and useful events organized every week. It allows me to disconnect from my work and connect with other members.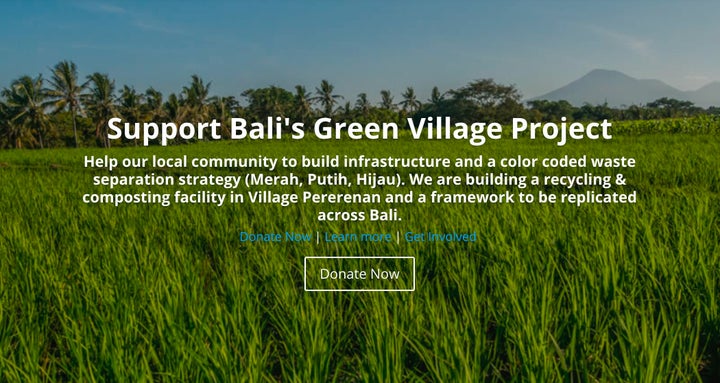 I find it inspiring and empowering that members in the space are supporting Bali's Green Village Project, community outreach projects like cleaning up rubbish in Bali and other projects.
Work is changing
Digital nomads went from niche to normal. The work revolution is already here. More people are becoming location independent and work remotely.
If you're a location independent professional or an aspiring one, I honestly suggest finding a great place to work. Yes, you need to pay for that, but comfortable working space and fast internet redeems everything.
Support HuffPost
The Stakes Have Never Been Higher
Related
Popular in the Community