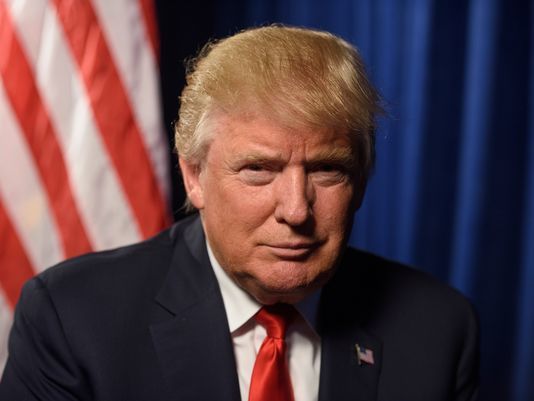 It is now official that Donald Trump, the Republican nominee will enter the White House on January 20th, 2017. As news of Trump's win sank in, U.S stock futures plummeted by 4.5 percent matching the crash that followed Brexit in June that wiped trillion of dollars from the global forex markets.
Investors are afraid that Trump's victory might lead to a global economic upheaval which will discourage the Federal Reserve from increasing interests rates in December unlike what was expected. Actually, Fed futures were even contemplating a reduction in rates come 2017 and there was a possibility that the European Central Bank and Bank of Japan could be forced to go slow on policy.
In South Korea, the authorities are said to have stepped in to stabilize the currencies as dealers wondered if global central banks would intervene to calm nerves. The scare was evident in the Mexican peso which fell by more than 12 percent against the dollar-the biggest move in two decades. According to Juan Carlos Alderete, a strategist at Banorte-IXE, the panic in the forex market was due to an outcome that was not expected.
For months, polling data had indicated that Hillary Clinton was poised to win. Even when the FBI announced that it was intending to commence investigations into Clinton's emails, the Democratic Party nominee was still ahead of Trump and seemed set to enter the White House come January 2017.
With just a week to go before the election, Neil Wilson, a forex analyst at ETX Capital, London said that the market in the U.S was giving Trump a one in for chance of winning the race to the White House. This was up from about one in eight predicted just after the presidential debates. It turned out that they were wrong.
A wild ride for investors
As soon as it became clear that Trump was on the winning streak, bonds and shares whipsawed violently. Fear of a Trump's presidency was evident at the opening of foreign exchange trading in Europe where stocks in London dropped by 2 percent and futures indicated losses as high as 4 percent.
In Hong Kong, the Hang Seng Index plunged by 2.7 percent and the South Korean Kospi dropped by 2.5 percent as the Japanese Nikkei 225 tumbled 5.1 percent. Assets that improve in value when markets experience volatility such as gold, the U.S. dollar and government bonds surged. Gold rose $41 to $1,316 while a ten-year U.S. treasury note dropped 12 points to 1.73 percent. Basically, investors were fleeing to the safety of government bonds.
Clinton versus Trump's policies
Throughout the campaign period, global markets viewed Clinton favorably since she was perceived as representing the status quo. Clinton was considered a safe pair of hands both at home and on the world stage. In contrast, Trump's win was associated with uncertainty which undermined risk assets and precluded a Fed rate hike later in the year. This meant that investors would seek to minimize the risk until they were sure the dust had settled.
Basically, investors see Trump and his economic policies as much more unpredictable compared to Clinton's since he has a tendency not to follow Republican Party policies. As a result, Trump is perceived as a political risk.
Dollar recovers and hit new highs after Trump win
Later in the day, the dollar rallied and attained its highest levels in nearly four months against the major currencies including the Japanese yen. This was probably helped along by news of Clinton's call to Trump conceding defeat. The markets also calmed down when Trump gave a victory speech signaling reconciliation and a readiness to work with even with those who opposed him for the wellbeing of all Americans.
At 2:50 a.m. ET, Trump announced that Hillary Clinton had conceded defeat. In his speech, Trump sought to strike a reconciliatory tone after a long and bitter presidential election. "It is time for us to come together as one united people," Trump said. "I pledge to every citizen in the land that I will be president to all Americans," he said.
Normally, the emotional reaction by investors that was evident when Trump won the election is not new. This was evident during the Brexit shock in June this year and during the Tiananmen Square protests in 1989. During such upheavals, forex trading simply gets chaotic.
Unexpected or potentially destabilizing political events usually make investors and traders jumpy which leads to volatility in forex markets. However, history shows that these events are short-lived and do not have a major impact on the markets.
In 2015, Giles Keating, former head of research at Credit Suisse and his team conducted a study on major political events spanning 100 years. Data gathered during these studies indicated that stock markets usually bounce back after the initial shocks.
Is Trump good for your investments?
Barry Burns, a founder of Top Dog Trading Inc says that Trump's policies are likely to benefit certain groups of American and probably harm others in some ways. Barry says that Trump is likely to be good for families seeking to hand down assets to the next generation tax-free. And he will most probably put an end to the real estate woes.
Trump is also likely to be good for workers in the manufacturing industry, however, his planned tariffs will encounter a lot of resistance from other nations. This might put American workers in the manufacturing industry at risk as the volume of U.S exports is likely to go down.
Trump's presidency might impact negatively on the Mexican peso due to his sentiments about the country. A falling currency may assist Mexico's manufacturing industry and make exports to the U.S cheaper, however, any attempts at imposing additional tariffs at the country's goods would undo any positives to a weaker currency.
In the current situation, investors are betting on the Trump's focus on tax cuts and infrastructure spending. Shares in the FTSE100 companies including CRH surged 6 percent while industry equipment shares rose by 11.5 percent. These increases are based on Trump's promises of focusing on infrastructure.
Calling all HuffPost superfans!
Sign up for membership to become a founding member and help shape HuffPost's next chapter