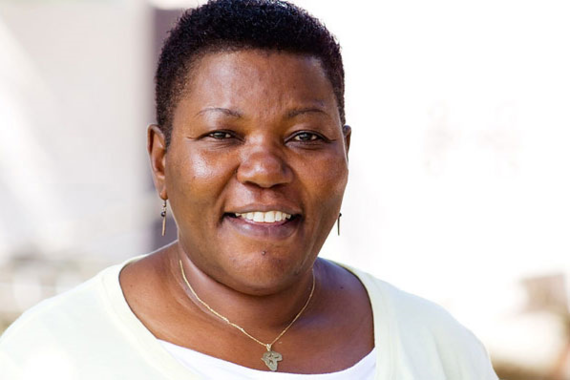 Imagine your partner returning home from being abroad to have she or he unexpectedly pass away a week later.
This was the unfortunate reality of Dr. Noerine Kaleeba, whose husband passed away from AIDS upon returning to Uganda after graduate study in the United Kingdom in 1987. Due to the stigma around HIV/AIDS, many of the Ugandan health workers would not help or touch Kaleeba's husband - leaving her to aid her husband all alone before he died. Despite such an adverse and sorrowful situation, Kaleeba was able to turn her tragic reality to that of transformative HIV/AIDS activism and advocacy in her native Uganda and beyond.
Prior to her husband's diagnosis, Kaleeba served as the head physiotherapist at Mulago Hospital in Kampala, which is the largest teaching hospital in Uganda. Before joining the HIV/AIDS frontline, in her capacity at the hospital, she characterized HIV/AIDS as only a white, American-male, homosexual pandemic.
"I am embarrassed to say this now, but before my husband's [diagnosis], I believed that HIV/AIDS was a disease only [of] white, gay men in San Francisco," Kaleeba admitted.
"I thought that it would never affect me, my family or Uganda," she continued.
Kaleeba is not the only one who previously shared or even contemporarily shares such stigmas about HIV/AIDS and homosexuality. In Uganda, for those living with HIV/AIDS, many face intense socio-economic and political scrutiny and discrimination; with organizations even firing their employees upon discovery of their HIV/AIDS status. Extreme homophobia and discrimination has been rampant in Uganda since the government forbid homosexuality in the 1950s.
In 2014, President Yoweri Museveni enacted several anti-homosexuality laws which permitted citizens to report any suspicion of homosexual presence to the police; which has continued a cycle of violence and prejudice against the LGBTQ community in Uganda. In an exclusive interview with CNN, President Museveni echoed anti-LGBTQ rhetoric by saying that gay people are "disgusting."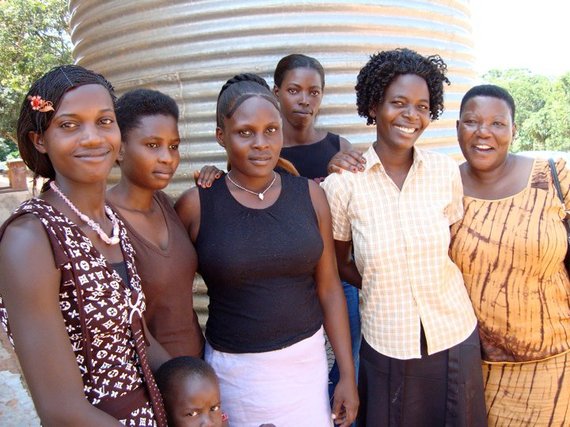 Notwithstanding her previous ideals about HIV/AIDS, Kaleeba strongly advocates against such prejudicial norms.
"There is a concept that because we are an African country, there are no gay men or lesbians or transgendered, which is far from true", Kaleeba said.
"[However], human rights should not be compromised to how leaders feel about sexuality," she continued.
After experiencing several HIV/AIDS related deaths - from her husband, to immediate and extended family and friends - Kaleeba confronted the stigmatization by fostering an educational and community-based space to effectively advocate for those infected in Uganda. In 1997, she and fifteen others founded The AIDS Support Organization Uganda (TASO Uganda), one first community responses to HIV/AIDS in Uganda, which serves as the prototype for challenging the stereotypes and discrimination of those with the virus as well as restoring hope and dignity of people and families with the virus.
With her leadership and tenacity, TASO Uganda has aided thousands of people in Uganda alone, with many of its services expanding into countries within the continent and the world.
"Dr. Kaleeba has been on the forefront of HIV/AIDS prevention, treatment and care," said Dinnah Nabwire, a Ugandan policy and analysis coordinator for Marie Stopes International.
"She's shaped the whole HIV/AIDS agenda in Uganda from policy to service delivery - she's a pillar within the country," Nabwire continued.
"You cannot talk about the history of HIV/AIDS and care without talking about Dr. Noerine Kaleeba."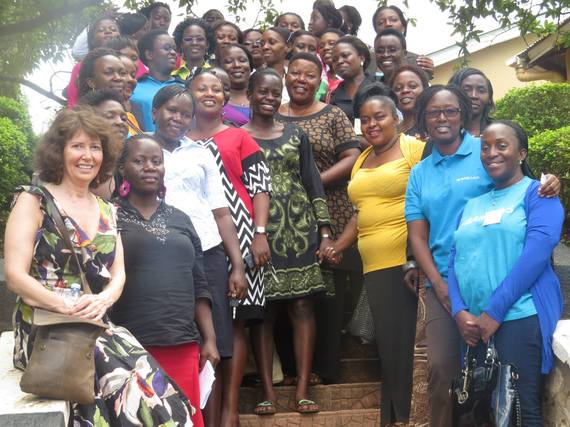 Providing HIV/AIDS counseling, medical care, social support, training and capacity building, community mobilization, partnerships and HIV education, networking and research, TASO serves as a true beacon of advocacy in a country where about 1.6 million people are living with HIV. While the number of AIDS-related deaths in the country decreased by an estimated 19 percent between 2005, by the end of 2013, Uganda had accounted for 7 percent of the world's total increase of new cases of HIV infections - the third largest increase in any country.
"In Uganda, HIV and AIDS has impacted every household, every community, and every individual", Kaleeba said.
Serving as TASO's first executive director for eight years, her vision for the organization has not only matriculated into a household name in Uganda but serves as pillar of activism in the global health community. Achievements of the organization include initiating and popularizing the Philosophy of Living Positively with HIV; eliminating stigma and discrimination directed towards individuals and families affected by HIV/AIDS; creating national and international HIV/AIDS response programming as well as establishing service centers, regional offices and training centers covering all the 4 regions and major towns of Uganda.
TASO has also contributed to the establishment of other HIV and AIDS service organizations including AIDS Information Centre, Uganda Network of AIDS Service Organization, Positive Men's Union, and National Community for Women Living with HIV/AIDS in Uganda and THETA among others.
One of the key figures in organizing the Joint United Nations Programme on HIV/AIDS (UNAIDS), Kaleeba worked as a UNAIDS staff member for ten years, in the capacity of partnership and community mobilization adviser for the program. Although retired from both TASO Uganda and UNAIDS, she continues her advocacy work by publishing articles and speaking on both national and global platforms about awareness and preventive measures of HIV and AIDS.
A pioneering educator and activist for global health equity, Kaleeba is habitually teaching others the importance of resiliency through her revolutionary work. Using the power of personal story, her profound words serve as an inspiration to continue to build a momentum for health parity in Africa and beyond.
"I am here because I believe passionately that the work I do can surely change the world," Kaleeba said.
"And I do this pro bono."
Calling all HuffPost superfans!
Sign up for membership to become a founding member and help shape HuffPost's next chapter