My wife and I were able to keep a watchful eye on our newborn son while he was in the NICU thanks to an unlikely ally -- New Orleans Saints quarterback Drew Brees.
The Neonatal Intensive Care Unit at Ochsner Baptist Hospital in New Orleans underwent a complete redesign in 2013 when it was moved from Ochsner's main campus to Ochsner Baptist. Each station is equipped with a Nicview webcam on a swiveling arm that allows the nurses and doctors to stream a live view of the tiny patients on secure feeds for parents to access.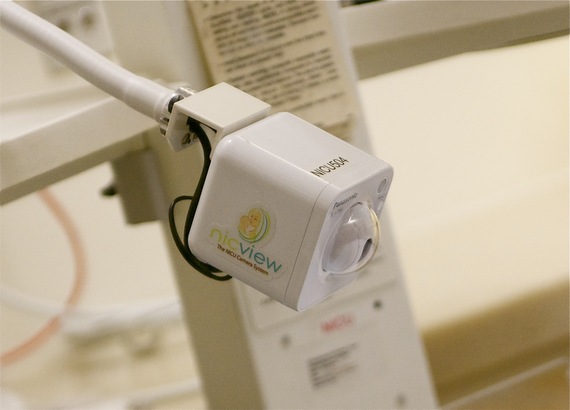 And Drew Brees donated each and every one of those webcams through the Brees Dream Foundation, which he founded alongside his wife Brittany Brees.
When our twins were born, my son's pulse ox levels were low. The nurses in the delivery room immediately stepped in and started giving him oxygen from a tiny mask they held a few inches above his face.
It soon became clear that the levels weren't going to climb to an acceptable range, so our newborn twins were separated for the first time in their young lives.
Our daughter went back to the post-delivery room with my groggy wife (the true hero of this story), while our son was brought straight to the NICU.
As soon as my wife was settled in to her room, I made my way down to the NICU to visit our son, who neither of us had been able to hold yet.
It seems like every nurse, doctor and administrator I encountered in the NICU told me about the webcams. Everyone wanted me to know that I could keep a watchul eye on him through the remarkable little cameras, and everyone was sure to add "and they were all donated by Drew Brees!"
Every time I walked down the long hallway of the NICU to the back corner where my son was tucked away in a semi-private room, I was particularly taken by the signs celebrating the three month birthday of a baby in one of the rooms.
My son spent five days in the NICU while his breathing steadied and then his food intake grew from several milliliters to a full bottle.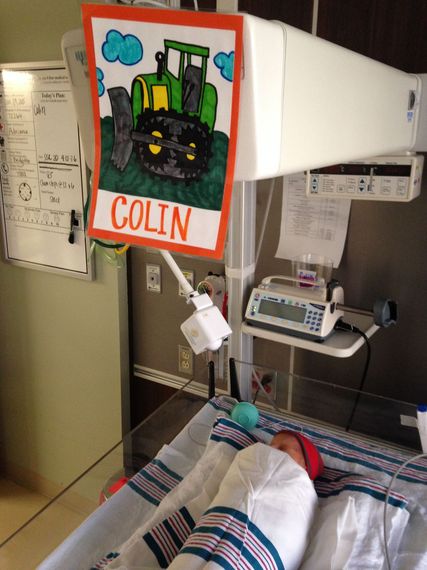 He was, as a few of the nurses joked, just being "whimpy." And thank God that's all it was. My heart truly goes out to any parent with a child or with children in the NICU for an extended length of time.
Our story pales in comparison to that little baby who had been in the NICU for three months, and I'm sure there were other babies who had been there longer.
For us, five days was an eternity. But it was made infinitely better by the ability to keep an eye on our little son as he slept one floor below us under the constant care of the NICU staff.
Our daughter was able to stay in the room with my wife and I, and every time she woke up in the middle of the night for a feeding or in need of a fresh diaper, I would immediately make my way over to the computer the doctors and nurses used to track my wife's progress and pull up a view of our son.
It's amazing how much relief you can get from seeing a live feed of your baby in the middle of the night. Without that lifeline, I don't think my wife and I would have been able to get any sleep at all.
Recently, I had the opportunity to interview Drew Brees for OffBeat Magazine. As soon as our interview was over, I found myself thanking him profusely for those cameras as I shared our story.
He said people from all walks of life have thanked him for donating the cameras, a sentiment he echoed when we reconnected through email this week.
"My wife Brittany and I are very proud of the cameras we were able to donate to the Ochsner NICU," Brees said. "I'm not sure we truly realized at the time what an impact they would have. I've had countless people stop us on the street, including a few of my own teammates, to thank us for them."
Brees said he has been struck by how many people have found comfort in being able to remain close to their babies through the cameras in such a stressful and fear filled situation.
"It's an amazing feeling to know something like that can mean so much to so many," he said.
Personally, of all the many things I am thankful that Drew Brees has done for the city of New Orleans, this has to be at the top of my list.
And I know I'm not the only one who owes him a debt of gratitude.
Related