According to a 2015 Gallup poll, only 34.1 percent of employees are engaged at work. That means the other 65.9 percent are working for the paycheck, not the passion. We all have a passion--a hobby, a special talent--that one thing we'd still do even if we didn't have to work. It feeds our soul, makes us happy and gives our life meaning. Being able to turn that passion into an income stream would be a dream come true for most people, and it's technology, particularly e-commerce, that is making that dream more attainable for those searching for a more fulfilling way to earn money.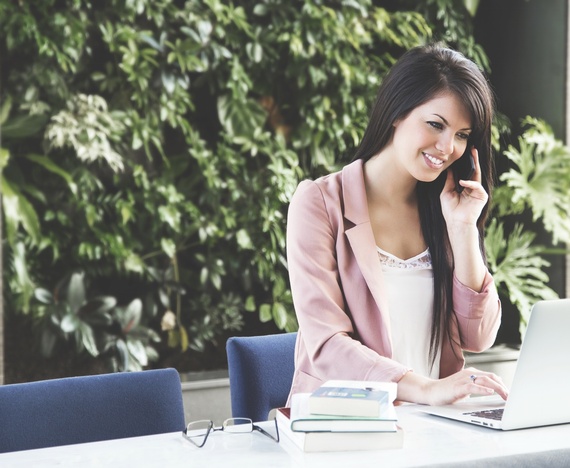 A new study on the future of work conducted by Selz reveals the extent to which consumers are seeking out greater personal fulfillment and financial freedom by using technology to set up a business. The independent survey of 1,103 working adults across the U.S., UK and Australia highlighted the following:
• Six out of ten people are either working a side business or thinking of doing so.
• Entrepreneurs are spending an average of 14.5 hours per week on their side business.
• Side businesses earn an average of $24.5K annually, and 12 percent earn more than $75K.
• 57 percent of respondents are running their side business for the money, while 45 percent do it for love.
With the figures above, side businesses can eventually turn into full-time gigs. Two-time Survivor contestant, Rob Casternino, found a way to turn a lifelong obsession with game shows into a career. The 37-year-old former insurance computer projects manager from Long Island, NY started hosting podcasts talks in 2010 recapping the events of strategic reality shows like Survivor and Big Brother. After a series of job losses from failed production companies and a subsequent layoff in 2013, Rob decided to make podcasting his full-time profession. He celebrated his 500th episode in March of 2013 after winning the Best Entertainment Podcast of the Year at the People's Choice Podcast Awards. Rob sells digital versions of all his podcasts on his site, and in 2013, his podcasts had over 2 million episode downloads and over 23 million minutes watched on his YouTube channel.
Another big category of online sales is professional services. They often have a low risk of entry and investment, and therefore, can afford the time to grow organically. Jessica Sepel, a 26-year-old nutritionist and lifestyle coach in Sydney, Australia, launched her business right after her schooling. Adding e-books, online courses and online tutorials to her one-on-one coaching increased her business revenue by 100 percent. Tara Gentile, a 33-year-old author and business coach, was a sales manager at a book store and then a stay-at-home mom before starting her coaching business out of Lititz, Pennsylvania. She built her business entirely online with Selz e-commerce platform, earning $15,000 revenue in her first year to almost $500,000 by year seven! She credits online sales and marketing for her success.
Less than a decade ago, Jessica's and Tara's revenue would have been limited by the amount of local clients they could see in a day. Today's e-commerce tools reduce the time and risk of starting a business and give entrepreneurs like Jessica and Tara the ability to earn unlimited income while reaching a global audience.
Coaching is just one type of service that is digitally scalable. Any service in which products, information or services can be packaged and delivered electronically can be monetized. Information-based or downloadable products that communicate, entertain or educate such as e-books, music, subscriptions, e-courses and DVDs are perfect for e-commerce. The Internet is the ultimate shopping mall, open 24/7, rain or shine, allowing people all over the world to buy anytime. They're looking for products that are unique, custom and not sold in retail stores. Artists and designers can sell their paintings, jewelry, clothing, cards or photographs online.
Joy Hemp started A Positive Thought as a side business while she was still working as a full time bookkeeper in northern California. Inspired by a program she attended at her local church in 2005, she created a set of positive affirmation cards to sell online. Now, at 68 years of age and semi retired, she offers four different card sets, a book and a mobile app. She's currently writing her second book and studying to be a Spiritual Life Coach, which will surely open up more income streams.
Some may claim that more money can be made working in a more traditional job, and that might be true, but life's too short to choose more money for less happiness. According to the U.S. Department of Labor, Americans spend an average of 8.9 hours working per day. That's more time than any other activity including sleeping, which was a close second at 7.7 hours. Martin Rushe, founder and CEO of Selz, says, "People are increasingly rethinking their approach to work, prioritizing happiness over accruing material wealth. And this is directly related to the fact that there is an enormous amount of joy in the combination of creating things and making a living from that, coupled with the freedom to manage your own time and make your own decisions."
Whether it's for love, happiness or money, people are launching revenue producing side businesses and changing the future of work. While you may not be ready to quit your day job, channeling your passion into an online venture could become a fun part-time gig that unleashes your inner creativity while bringing in extra income. And wouldn't that be awesome!
Check out this infographic of the Selz study highlights.


Photo Credit: Robert Servais