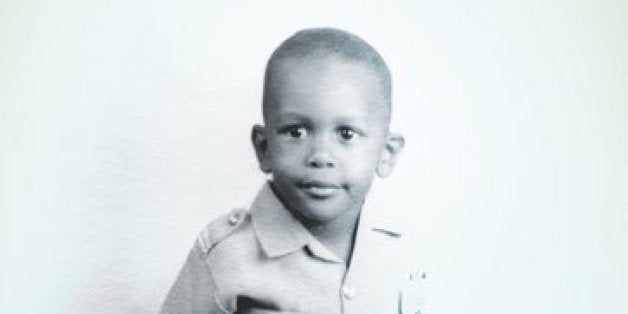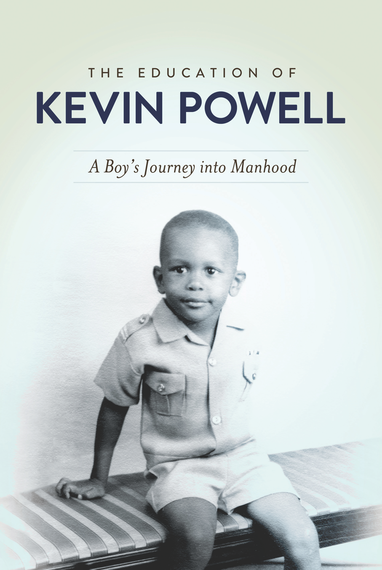 This post is an excerpt from the forthcoming book, The Education of Kevin Powell: A Boy's Journey into Manhood (Atria Books/Simon & Schuster) in which Kevin, writer and activist, vividly recounts the horrific poverty of his youth, his struggles to overcome a legacy of anger, violence, and self-hatred, and his journey to be a man and a voice for others. Available for pre-order now on Amazon
"The Education of Kevin Powell is a raw, deeply painful accounting of a life born of poverty, racism, abandonment, abuse, and complicated love. It is a memoir as much about a mother as it is about her son, a memoir born out of stunning writing and surprising vulnerability. A memoir of rage and insight, heartbreak and hunger. Powerful, brave, and unforgettable."
--EVE ENSLER, author of The Vagina Monologues
I want to be a writer. The idea took root and grew. I had never before felt anything this sure or this right. Like Ernest Hemingway, I am going to be a writer. I did not dare share this decision with my mother, or my Aunt Cathy, or my cousin Anthony, for fear that they--my closest relatives--would mock me or call me "crazy." Nor did I reveal this to my teachers or classmates or the boys in my 'hood.
I did not want to be told that it would never happen, that boys like me could not have such dreams.
It was my secret. From that eleventh year of my life through my high-school graduation at eighteen I read writer after writer. If I could not physically leave my hometown, or escape the numbing sensation of being trapped in a concrete box, well at least my mind could be free to go wherever a book or play or poem took me. I read S. E. Hinton's The Outsiders, the short stories of Edgar Allan Poe, the plays and sonnets of William Shakespeare, Charles Dickens's Great Expectations, George Eliot's Silas Marner, Geoffrey Chaucer's The Canterbury Tales, Voltaire's Candide, and the poetry of Emily Dickinson. And with each sentence or paragraph or phrase read and reread, with each page flipped--one piece of literature after another completed--a budding satisfaction blossomed in my heart, an exhilaration that yelled: I want to be a writer! Me--a Black boy--a man-child with no father and no money; a dude who walked with his head bowed, eyes looking down at the broken-glass and dog-mess ground, hands buried in the front pockets of his pants, who kicked rocks and empty soda cans down the mean streets of Jersey City. I now carried the dream with me every- where. I held on to it as if it were life itself. It was something for me to believe in, even as I doubted myself and wondered, over and over, if I would live to age fifteen, to eighteen, to twenty-one, to thirty. Those books, those readings, those many words gave me a faint hope that some other life and some other world were possible, if I could just hold on--
Available for pre-order now on Amazon.
Calling all HuffPost superfans!
Sign up for membership to become a founding member and help shape HuffPost's next chapter