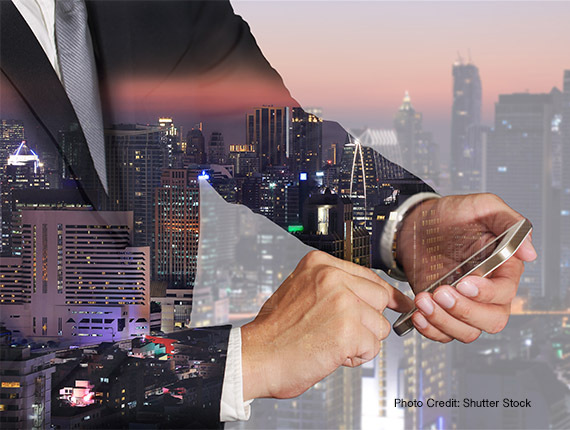 Some of the most popular services on the web are based around bringing people together in the real world, whether it's car sharing, buying a product from a stranger or meeting someone from an online dating website at a local bar. While people have undoubtedly embraced the benefits these type of services offer, there are still serious dangers that can arise that not only threaten the safety of users, but can also put the reputation of your company at risk. If your business wants to truly protect users, grow revenue and improve customer experience, then the EmergenSee SDK is the security solution that can make all the difference.
Uber, Lyft, Tinder, eBay, Nest and Airbnb are some of the hottest names in tech, and for good reason. Every year millions of people use these services to do everything from meeting a future spouse to getting a cheap ride to the airport.
Despite the fact that the vast majority of users never experience any problems, there are unfortunately still stories of fraud, sexual assault, kidnappings and other tragic events that occur when people use these services. For example, UK statistics found that the number of crimes related to dating apps increased by 560 percent over the last two years. Car sharing is experiencing new scrutiny from regulators, and part of it is tied to serious incidents. Police departments are even warning users to exercise "extreme caution" when using dating websites.
It's true that companies are often unfairly blamed for these incidents, especially when they're already investing significant resources in ensuring a safe experience for users. However, that doesn't change the fact that these are exactly the kind of incidents the media picks up on, which can sometimes do lasting damage to a company's brand. At the same time, these incidents can lead to lost business and impact investor confidence.
That's why your company needs a built-in technological solution that not only protects users from these dangers, but also offers them peace of mind should an incident arise where they feel threatened. The good news is that EmergenSee is a tried and tested security solution that already exists, and it's now easier than ever for your business to integrate this security app into your own platforms and services.
EmergenSee is a patented security solution used by millions of individuals to ensure their personal safety, allowing users to obtain help with a swipe of their smartphones.
If a user feels threatened, they can immediately use EmergenSee to activate streaming video, audio and their GPS coordinates. This information is either transferred to pre-selected contacts, such as friends or relatives, or sent to EmergenSee's security center, which is staffed 24/7.
EmergenSee's Tier-4 Homeland Security certified center tracks and records all incidents, networks with local law enforcement and ensures help is dispatched as soon as possible.
Based on the popularity of EmergenSee app for consumers, it's clear that businesses would eventually want to include the EmergenSee platform directly into their own products.
The EmergenSee Professional Security System now offers an easy SDK package that can easily integrate with any company's app, tech device or enterprise software. This "Safety-as-a-Service" (SaaS) model allows any company to improve customer experience with actionable security intelligence. For companies that are serious about their users' security, the EmergenSee app is a one-tap security solution that empowers users to feel safe and secure no matter where they are.
As an SDK/API, EmergenSee can be easily integrated into existing software as well as third-party wearable technology, which gives you a wide range of options when it comes to customizing a security solution that scales with your business. Companies can build EmergenSee's security services into wearable fitness devices, a company's branded app or an existing IoT device.
This SaaS software ensures your users have a built-in solution for alerting trusted contacts and law enforcement should they feel uncomfortable with any situation. EmergenSee provides incident tracking, easy-to-read GPS mapping and fast reporting options for first responders. Once activated, EmergenSee enables trusted outside parties to see and hear exactly what is occurring, and then track a user's whereabouts in real-time.
Smart home automation, IoT, navigation, smart cities, transportation and e-commerce are all industries that have a strong need to provide personal safety and security to users. That makes EmergenSee's SDK package well-poised for growth across many industry verticals. Based on the popularity of EmergenSee app for consumers, it's clear that businesses would eventually want to include the EmergenSee platform directly into their own products.
Consumers and businesses value safety, which means EmergenSee not only prevents incidents and makes users more secure, but it can also attract more customers. EmergenSee's service has the potential to draw in new customers and retain existing ones, especially for people who put a high priority on their own safety.

At the same time, employee safety is also a top concern, such as for car sharing drivers working for a car-sharing provider. A tool like EmergenSee's one-tap security solution can drastically improve morale and loyalty, and ensure your workforce is a productive and confident as possible.

Furthermore, EmergenSee can reduce liability issues that may arise in relation to your service. In the event of a legal challenge, EmergenSee's integration into your back-end is a clear example of how your company is taking every measure to ensure safe and secure environments for users.
Ultimately, EmergenSee's SDK solution is tailored to ensure every company can easily integrate this security service into their existing product lineup. The potential for your business is huge, and will go a long way to ensuring your customers are protected from the very real threats that exist within the sharing economy.
REAL LIFE. REAL NEWS. REAL VOICES.
Help us tell more of the stories that matter from voices that too often remain unheard.