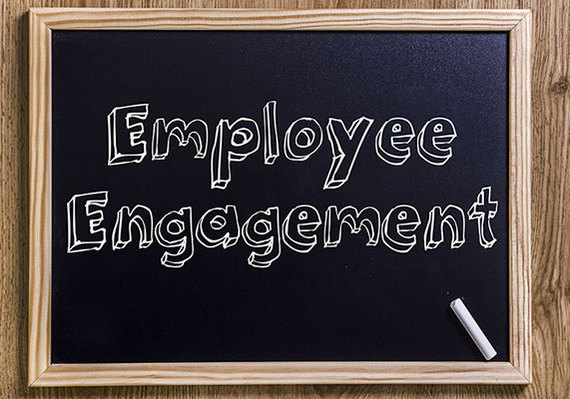 You've heard it time and time again. The best way to attract customers is by engaging them. What happens, though, when you engage your employees? Does this bring benefits to your bottom line? It can and will when employee engagement is encouraged and implemented throughout your entire organization. From higher rates of employee retention to improved productivity, worker engagement brings about three primary benefits:
High levels of employee retention
Engaged repeat customers
Positive operational health
High Levels of Employee Retention
Finding quality workers is more complex than it used to be. This has caused a major increase in the cost of recruitment. And with the Internet revolutionizing the way we communicate and work, recruiting expenses are increasing because we're no longer hiring workers on a local-only basis. Today you can literally hire people from all over the world without ever having to leave your office.
So, the question is, how do you improve your bottom line in relation to employee retention vs. recruitment?
The answer is simple. Through employee engagement, your quality workers will be encouraged to stick by your side. They will understand that they are truly appreciated, and engagement will lead to the development of deeper relationships with your workers. Not only will you employ top-notch workers, but your recruiting, hiring, and training costs will be slashed.
Keep Customers Coming Back
When customers conduct business with your company, they expect to be treated with respect. They also expect to have access to knowledgeable employees who can answer their inquiries. When employees are engaged they will be better tuned into your operational processes as well as the services and products that you sell. Their deep knowledge of your company will be passed onto customers, which increases your company's professionalism and improves branding. And when customers keep coming back, your bottom line will be improved, especially in terms of marketing.
Maintain Positive Operational Health
Employees who are engaged tend to focus their time working on objectives that not only improve their daily work processes but the processes of other workers as well. After all, the better employees can work with one another, the smoother and quicker projects can be completed, and this is exactly what quality workers want to achieve.
No matter the department, employee engagement is of equal importance. HR departments will notice improved performance when employees are fully engaged, including better training practices and fewer HR-related complaints. About 75 percent of HR professionals agree that worker absences contribute to lower levels of productivity as well as a decrease in profit levels. Through employee engagement, though, absenteeism is greatly reduced.
Some HR solutions to achieve employee engagement are through:
Regular performance feedback
Transparency
Clear employee objectives and progress documentation
Matching workers' skills with the job
Rewarding workers; paid vacation, gifts, etc.
Providing career planning
Quantum Workplace conducted a study in 2013 and found that employees who are disengaged are 3.6 times more likely to find a different job than those who are invested through engagement. This statistic alone proves how important it is for worker engagement to be a top priority for all businesses.
By using the ideas in this article, you can be on your way to running a more successful business and retaining your talented workers. Recognizing that engagement of employees impacts your bottom line is the first step. If you don't know where to go from there, contact us for HR solutions and we will be right there to support you.
Margaret Jacoby, SPHR, is the founder and president of MJ Management Solutions, a human resources consulting firm that provides small businesses with a wide range of virtual and onsite HR solutions to meet their immediate and long-term needs. From ensuring legal compliance to writing customized employee handbooks to conducting sexual harassment training, businesses depend on our expertise and cost-effective human resources services to help them thrive. This article first appeared on the MJ Management Solutions blog.
Related
Popular in the Community