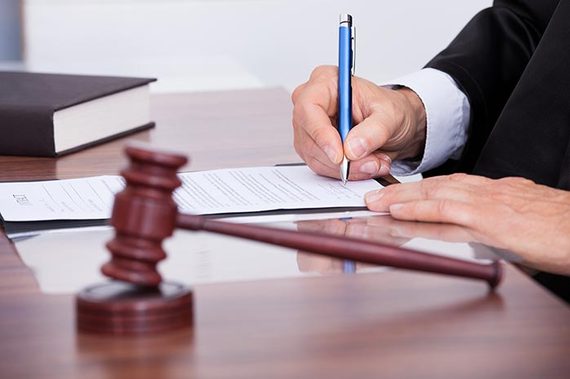 Lawsuits are nasty--as discussed by American Express, many lawsuits cost small businesses upwards of $270,000, and it's not unknown for these lawsuits to reach $1 million or more. That could be more than the entire annual revenue for your company. Here are the ways that employment lawsuits can hurt your business--and what you can do as part of a strategy for avoiding them.
First, you lose your reputation. Many customers are hesitant to do business with a company that's been slapped with a lawsuit. As far as employment lawsuits go, this often involves some kind of discrimination charge--and most people don't want to be associated with that even by proxy. Once the news spreads, you can expect to lose a certain part of your existing customer base--and new customers researching your company are going to hear about the lawsuit at some point.
Next, you lose your money. Lawsuits are expensive, and you could wind up spending tens of thousands of dollars in legal fees on top of whatever you're required to pay if you lose the case. As noted in a study by the Small Business Administration, litigation is often a huge burden, and the effects extend far beyond the initial payments.

Most small business owners want to recoup what they lost as a result of a lawsuit. In many cases, however, raising prices would put the business at a competitive disadvantage--so the company looks for other ways of cutting costs, like hiring fewer employees and tasking others to do more. Fewer employees means less work gets done, which ultimately translates to lower profits and less ability to recoup the losses. It's a brutal cycle. Many small businesses close for good as a result. HR solutions helps mitigate this.

Finally, you lose your optimism. Most small business owners are inherently optimistic--but the emotional pressure of massive employment lawsuits takes a toll, which could have a long-lasting, negative impact on your psyche.
Employment lawsuits can come from any part of your company--even things as seemingly inconsequential as having a strict social media policy. Problems can also arise from dress codes that employees feel violate their personal beliefs.
The important thing to understand is that failing to follow employment law is inherently risky--and ignorance of the law is no excuse when you're standing in front of a jury. Fortunately, there are things you can do to reduce the chance that you'll be hit by employment lawsuits.
The key hinges on the fact that employment law primarily focuses on what you cannot do. Proper HR solutions cushion your business by identifying areas that aren't in compliance with the law. When you know what the problem is, you can fix it. This is an area where it's best to be proactive--discussing employment issues with an attorney and/or a HR Consultant prior to implementation can help ensure they never come back to be a problem.
However, it's just as important to integrate good employment policies into your company culture. Employees--current or former--who bring lawsuits against your organization are rarely willing to settle out of court. They believe they can profit more by going in front of a jury. That vested interest is hard to overcome, but the lawsuit will never happen at all if you can keep your employees happy.
Consider taking time every now and then to ask your employees if they feel anything is wrong. Once you've gotten their feedback, make it clear to the entire company that you're solving the problem. This is usually enough to mollify irritated employees, and if you do end up in court anyway, being able to cite an ongoing effort to correct problems may encourage the jury to drastically lower the amount of damages awarded... or even throw out the entire case.
Disclaimer: This article is for informative purposes only and is not intended as advice about employment law. To obtain such advice, speak to a qualified attorney or other appropriate individual.
Margaret Jacoby, SPHR, is the founder and president of MJ Management Solutions, a human resources consulting firm that provides small businesses with a wide range of virtual and onsite HR solutions to meet their immediate and long-term needs. From ensuring legal compliance to writing customized employee handbooks to conducting sexual harassment training, businesses depend on our expertise and cost-effective human resources services to help them thrive. This article first appeared on the MJ Management Solutions blog.
Related
Popular in the Community