Given that Eric Stonestreet has spent the past seven years working on "Modern Family," this two-time Emmy Award-winner thought he knew how things worked in Hollywood.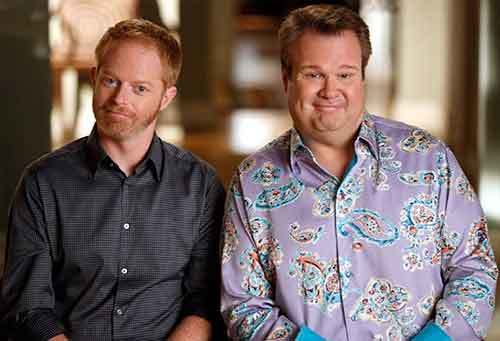 "Your manager will periodically send you out to do a meet-n-greet with someone. This is one of those go-through-the-motions business things where first the person you're meeting with tells you about the project they're developing and then you tell them what your career aspirations are," Stonestreet explained during a recent phone interview. "After that, you say 'Well, it was nice to meet you.' And they say in response that 'It was nice meeting you as well.' And then you go your way and they go theirs. And rarely does any real work ever come out of a meeting like that."
Well, a few years back, Eric thought that he was supposed to be having a meet-n-greet with Chris Meledandri. Who's the founder and CEO of Illumination Entertainment, the animation studio behind such top-grossing Universal Pictures' releases as "Despicable Me" and "Minions."
"So Chris is pitching me the story of 'The Secret Life of Pets.' And I'm sitting there thinking 'Wow, this is going to be a big, giant hit because everyone loves their pets.' And then Chris walks me around Illumination and shows me some of the concept art that they've created for this project," Stonestreet continues.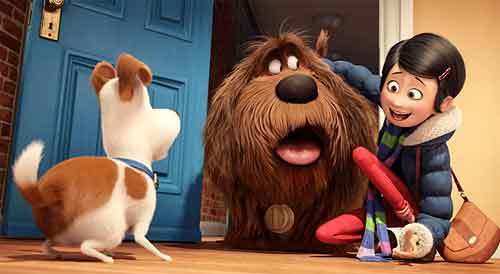 "And then I'm out in the lobby with him. And I'm shaking Chris' hand and telling him that I wish him the best of luck with this project. And as I turn to go out the door to my car, Chris says 'What do you think?' Which confuses me, because I had just told him that I thought 'The Secret Life of Pets' was a great idea for a movie. So I start to repeat myself. And Chris then interrupts me, saying 'No. I was wondering if you wanted to do this movie with us or not,'" Eric said.
"And I was then like 'Oh! Are you offering me this? Because – if so – my answer is yes! Absolutely yes!' I think I actually used a cuss word at that time," Stonestreet laughed. "I told Chris that I'd get in the car right now and call my manager and then say whatever Illumination wants, my answer is 'Yes!' I then apologized again to Chris because I just wasn't used to going out for a meet-n-greet and then having an actual job offer come out of that meeting."
Though Eric wasn't entirely up-to-speed on how animated features recruit their voice talent, thanks to the voicework that he'd already done on "Sofia the First" & "American Dad," Stonestreet knew his way around a recording booth.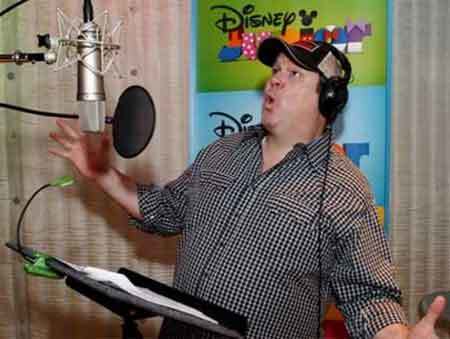 "Though – that being said – recording a voice for an animated feature is a far more involved process than working on an animated television series is," Eric explained. "On an animated television series, you pretty much read the script as written. Whereas on an animated feature, you'll sometimes record the same scene multiple times over the course of a year as the filmmakers continue to tweak that part of the movie. Or they may have you re-record something that your character says because of something that one of the other voice actors came up with while they were in the recording booth."
But the upside of this lengthy production process was that Stonestreet then got to collaborate with the folks at Illumination when it came to deciding what his character Duke looked & sounded like.
"I think one of the main reason that Chris hired me for 'The Secret Life of Pets' was my background in improv. Which meant that I was always open with the idea of playing around with this character, trying different things whenever I was in the recording booth," Eric continued. "Mind you, this doesn't mean that I'd totally disregard what the scriptwriter had written. There were words and things that I would sometime switch around. But I always followed the director's lead and stayed true to the intent of the material. More to the point, I was perfectly comfortable with the fact that 99% of the stuff that I recorded in that booth was never going to see the light of day. My job was to give 'The Secret Life of Pets' production team lots of options when it came to Duke. So that's what I always tried to do."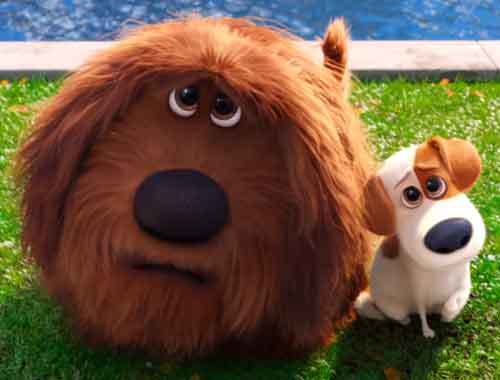 So what was the most challenging aspect of working on this new Universal Pictures release? To hear Stonestreet talk, it was "The Secret Life of Pets" more emotional moments. Like when Duke & Max (SPOILERS AHEAD) make their way to Duke's first home. Only to discover that the old man who had previously owned Duke had since passed away.
"That scene was definitely a challenge. Not just because – as an actor working on an animated film – you're only got your voice to use as you're trying to express this deeply felt emotion. But also because on an animated feature like 'Secret Life,' which is such a fast-paced raucous ride, you don't really want to spend too much screen time dwelling on personal heart ache & heartbreak," Eric said. "So that was one of those moments in the recording booth, where – after my first pass at voicing how I thought Duke might sound at this point in the story – Chris Renaud (i.e., the director of 'The Secret Life of Pets') said to me 'That was really great. But on the next take, could you please speed it up a little?' "
In the end, Stonestreet's initial hunch about this Illumination Entertainment production proved to be correct. "The Secret Life of Pets" was a smash hit when it initially bow-wowed in theaters last weekend, taking in over $104 million domestically. And this past weekend, this Chris Renaud film wound up besting Sony's highly anticipated "Ghostbusters" reboot, pulling in an estimated additional $50.6 million at the North American box office.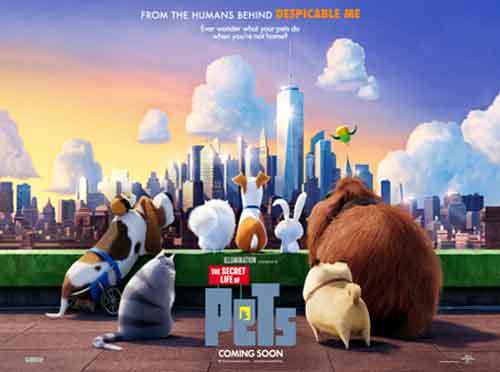 So what's next for Eric? Before he starts back to work on the eighth season of "Modern Family" next month, Stonestreet hopes that he'll be able to take the kids of a few family friends along to a matinee of "The Secret Life of Pets."
"I can imagine them looking up at the screen and then looking over at me and then looking back up at the screen, recognizing my voice and then looking back at me," Eric concluded. "But then again, kids are funny. I've had friends try to explain to their kids that Uncle Eric is Duke. And they're just like 'Uncle Eric is not a dog. Eric is Eric.' "
Calling all HuffPost superfans!
Sign up for membership to become a founding member and help shape HuffPost's next chapter