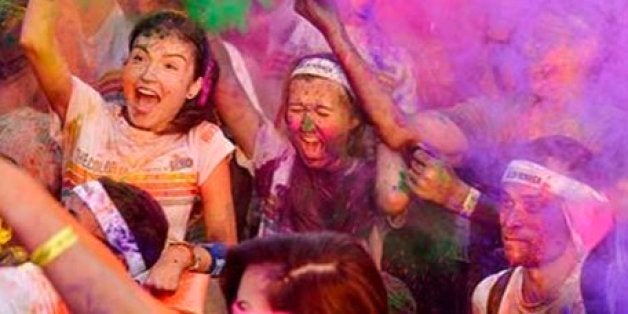 The U.S. is a country of wildly diverse interests, tastes and obsessions. Bull riding? Knitting? Nordic dance? All three? That's America in a nutshell.
Being in the live experience business, we at Eventbrite were curious to discover what kinds of live experiences most capture the hearts of Americans, city by city. We culled through millions of live experiences, crunched the numbers, and assembled the United States of Events, an interactive graphic that illustrates the types of experiences that dominate the top 25 cities in the U.S.
Which city goes out the most? No shocker, New Yorkers win that game. San Francisco is No. 2, followed by Austin, Los Angeles and Chicago.
On the flip side of this list, Fort Worth tops the chart as the most "couch potato" city, followed by Jacksonville, Detroit, Columbus and Phoenix.
Some of the most interesting findings were in the details. New York isn't only the center of the social life universe, it's also the County Seat of Baconland, leading our country's obsession with the most bacon-related events. NYC also tops the charts for mixology events, but Chicago is our First City of Brewski, placing No. 1 for beer events.
Austin's official city slogan is "The Live Music Capital of the World." For the U.S., at least, they actually make good on this Texas-sized boast, beating out the Big Apple for the most live music events, ranking No. 1 across all music categories including EDM, rock, country and even jazz. As a matter of fact, Texas is our country's mecca for live music, as Houston clocks in at No. 3.
We also learned that San Francisco is a city that loves to run, with higher participation in races than any other city. Surprisingly, LA doesn't stack up when it comes to California's reputation as a fitness-crazed state -- Angelenos are our least active Californians, trailing SF, San Diego and San Jose in yoga, races and fun runs.
LA does have an eye for art, however, landing as the No. 2 city for art events and fashion shows. But it's only half as artsy as New York, which attends twice as many fashion shows, theater, comedy shows and art events.