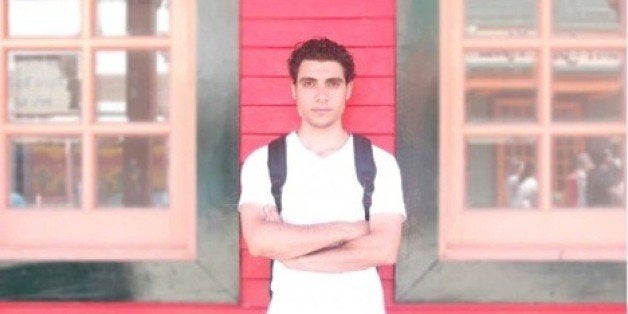 I was born in a small village in the Egyptian governorate of Kafr el-Sheikh. My father works abroad as a tailor, and my mother is an uneducated housewife. I have three sisters, and I am the only boy in the family. I am 25 years old now but when I was young, my father would send us enough money only for necessities. For pocket money, I would get 10 piasters per day, equivalent to about 1.5 U.S. cents.
When I was around 12 years old, some of my friends worked as construction laborers, and others worked as street vendors in train and bus stations. I tried working as a laborer a few times -- I even tried work as a cotton picker -- but I wanted to be different. My teachers always told me that I could be something more. They believed in me, and so I believed in education.
But when I finished intermediate school, pressure from my family caused me to decide not to go to high school or college, and instead get a technical agriculture diploma that would allow me to work.
After finishing the diploma, I couldn't find a job. I learned how to tailor pants and opened up a small shop out of my house. I got frustrated as a tailor, so I worked at Internet cafes, and traveled around Egypt working as a waiter in hotels, but I dreamed of being more.
Through the Internet, I found out about the faculty of Mass Communications at the School of Continuing Studies in Cairo University. I applied and got in, but at this point I was already 22 years old, and my father had stopped supporting me financially.
During the first three months of school, the money I had saved up while working as a waiter ran out. One of my friends from the faculty was working as a street vendor selling clothes, so I joined him, making 35 to 50 Egyptian pounds, or US$5 to US$7 per day. While working in the street, I continued visiting the Internet café. It was at this point that I began to learn about Facebook. I spent hours searching for information on technology, jobs, the world, everything.
I used Facebook Groups to search for work, and found a lot of groups that would share information on companies in Egypt. I could find contact information and the dates and times of interviews. Sometimes I would even find reviews from previous employees about the company and what it's like to work there. To me, this was a treasure.
It was through these groups that I stumbled upon the Education For Employment | Egypt (EFE|Egypt) Facebook Page while searching for English courses. The page talked about EFE|Egypt's Job Training Placement Program that teaches young people employment skills and connects graduates to jobs. I couldn't believe that someone could do something like what EFE|Egypt does. I applied and was accepted.
There was just one small problem. The training course was a full-time commitment for two months, and I had no money. I would have to give up my work in the street for the course. My father refused to give me money, but my mother had a piece of land in Kafr el-Sheikh that she sold to get me 2,000 pounds to sustain myself for two months.
This course completely changed my life. When you live a life like mine, you have to deal with not being accepted by most of society. But like my grade school teachers did, the instructors at EFE|Egypt taught us that if we work hard, we can change our own lives. I believed in this.
At EFE|Egypt, Omar Soudoudi, the General Manager from Souq.com, the largest e-commerce company in the Middle East, came to our classroom and gave us sessions about e-commerce. I was amazed that I could use the Internet to buy and sell things, and decided that my goal would be to work at Souq.com.
A month after graduating, I got a call from the general manager at Souq.com telling me to come in for an interview. I was ready to drop everything for this opportunity. I spent several nights preparing for the interview. I wanted to know the company's history, the skills I would need and the countries they operate in. I needed to be ready.
When I walked into the interview and learned that out of 64 candidates, they would only accept four. I entered the interview laughing, thinking there's no way they would accept someone with my background. But I went in, applied all the interview and communication skills I learned from EFE|Egypt, and left. That afternoon, I went right back to selling clothes on the street. Two weeks later, I got a call telling me I was accepted and would start on Feb. 2, 2013. I was one of the four.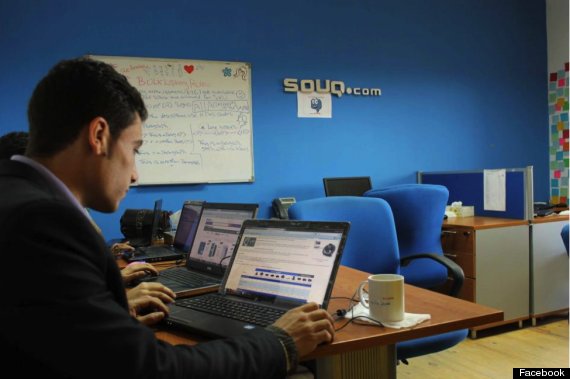 At Souq.com I work as the content associate, and my job is to collect information about electronic items, TVs and electronic accessories. I'm responsible for all of the prices, quantities, offers and other content dealing with the products in the company. I've even started to take photographs of our products to use on the site.

I feel as though every day before Feb. 2, 2013 was a search for myself. February 2, 2013, my first day at Souq.com, was the beginning of my future. I have always wanted to use my mind for work, and not by body as a laborer. Now I get to do that for the top e-commerce company in the region.