When the Financial Accounting Standards Board (FASB) issued new guidance on leases, it moved corporate real estate decisions to the desk of the chief financial officer. By doing so, the FASB lease standard raises the stakes for CFOs over the quality of their real estate advice and the conflicts of interest posed by their advisers.
The FASB's final standard revises the Generally Accepted Accounting Principles that CFOs must follow in corporate financial reporting. Starting in 2019 and 2020, respectively, public and private companies must state all leases upfront on their balance sheets as assets and related liabilities, not buried in the footnotes. CFOs must present their company's leases to lenders and investors on their balance sheets – not just as expenses but also as liabilities, just like their capital borrowing.
That single change puts tenant representatives in the same fiduciary role as investment managers. The new FASB standard puts all acquisition costs on an equal footing. Yet most CFOs do not hold leasing agents to the same standards as accountants, attorneys and bankers when it comes to conflicts of interest. More than ever, CFOs need uncompromised counsel, and their tenant rep needs to guarantee it.
The commercial real estate business is not built for trust. Landlords hire leasing brokers and pay the commissions. Yet tenants are expected simply to accept that arrangement. This was the state of affairs when I started in commercial real estate, leasing the John Hancock Center and other prime Chicago properties. Prospective tenants had to either treat my information skeptically or just assume that I was trying to please them, since I was working for the developer. The answer to conflict of interest was caveat emptor.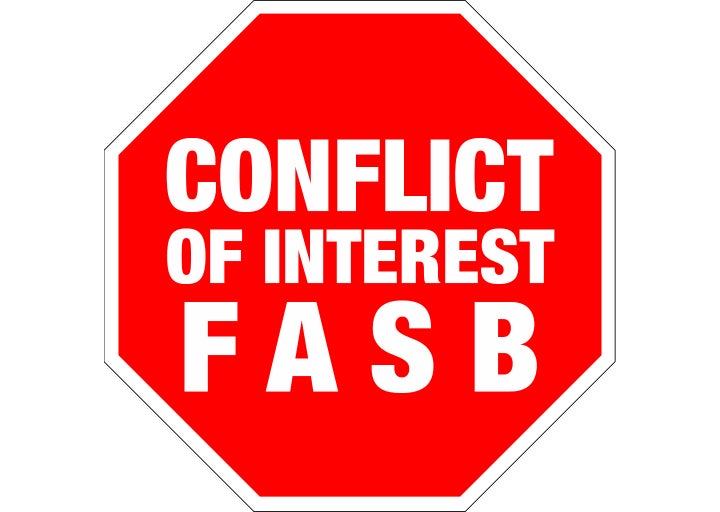 It didn't make much sense then, and relationships were difficult to develop given the caution that the situation merited. This led me to form one of the country's first companies devoted solely to tenant representation. Clients could be free to level with me. That was in 1975, before Illinois real estate law started to address the potential for conflicts of interest with real estate brokers. Yet the law merely replaced caution with disclosure in many states, including Illinois.
Illinois allows "designated agency," where a broker or brokerage company can represent both sides of a deal; "dual agency," where one agent handles both tenant and landlord; and even "no agency," where all bets are off and it's tenant beware. Other states have been more stringent in protecting tenant rights, such as California. But bottom line, there's no reason a CFO has to accept any of these compromised relationships when exclusive tenant representation is available.
Meanwhile, development is a smaller and cozier world. Partners in one deal sit across the table in another. Thanks to this reality, CFOs or their real estate staff face even higher risks of obvious or potentially hidden conflicts.
Tenant representation isn't the independent force it once was. Tenant rep firms are merging into companies that rely on landlord business. Pioneers such as Julian J. Studley and Newmark & Co. have been absorbed into brokerages that handle both sides of the transaction.
What does it mean when one brokerage represents both landlords and tenants? The brokerage has an incentive to close transactions, meet contract deadlines and maintain their deal flow. That makes leasing more important that ever; rewards come from signing many tenants and raising occupancy quickly.
A brokerage that represents developers can sweeten deals for their tenant rep agents. It doesn't even need to pay a salary bump or higher commission, although that happens. The perks can include bonuses, travel, benefits, new business, access to research or administrative help. To move up in the organization, it's easy for a tenant rep agent to go along to get along.
CFOs need their agents to know a lot about their client's finances and market position. Don't assume a dual-agency brokerage has true internal firewalls that protect your bargaining position. Yet knowledge of any negotiations beyond the deal at hand must not come close to even accidental disclosure.
In fact, many brokerages cultivate consulting business that is likely to draw on client information for its "anonymous" industry research. The potential conflicts of interest are outlined in a 2014 George Washington University study: The audience for strategic planning and market research includes not only landlords and developers, but also private equity or banking clients.
Disclosure goes only so far in these situations. The CFO still has to judge whether all issues are on the table, and which ones might pose a material conflict. How does a tenant know when a landlord stands to benefit, or at what costs? A CFO has no reason to be put in that position when these conflicts can be so easily avoided.
Accountants, bankers, lawyers and other professionals have longstanding practices to assure their clients' trust: They keep consulting work separate from auditing, research, portfolio management or underwriting. The American Bar Association's Model Rules of Professional Conduct conflict of interest rule prohibits a law firm from representing both landlord and tenant in negotiating a lease. This begs the obvious: if legal ethics bar this practice, how can brokers justify it?
Buying or renting office space used to be a decision based on a company's balance sheet. But the new FASB standard makes it an asset and a liability that is on the books whether the company buys or leases. CFOs need to review longstanding leasing relationships before the FASB standard takes effect at the end of 2018 or 2019. They must be able to discuss capital plans with total candor. The only way to assure loyalty and consistency is by engaging a firm that deals exclusively with tenants.