For Raf Simons, preparing for New York Fashion Week (NYFW), involves a melange of nostalgia for 1970s punk rebellion and the frustration of the current political climate. Eight days before Marc Jacobs' show, the president of the label was running around Canal Street with swatches of fabric to create vinyl columns for the show. Becca McCharen-Tran of Chromat recently took to Instagram, posting a story that summed up how she was feeling about the impending madness and magic that goes into NYFW.
But what really goes on behind the scenes as designers prepare for a fleeting spectacle that can make or break a career?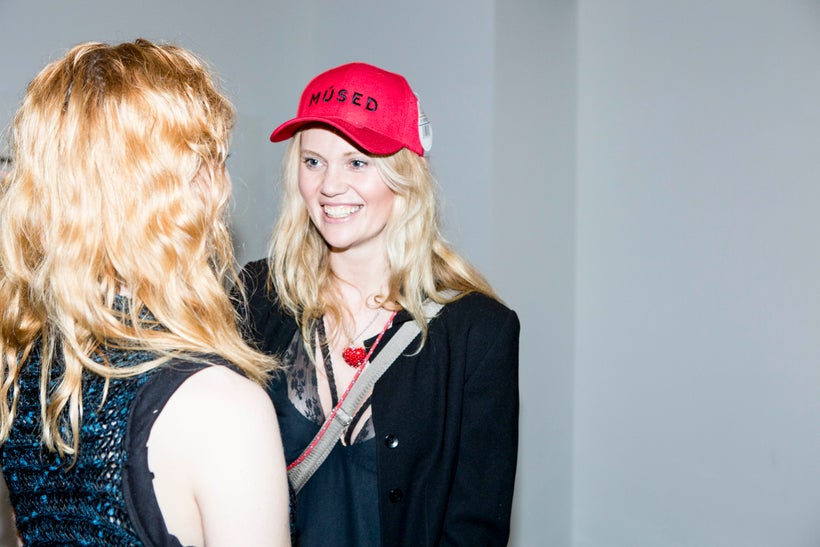 I sat down with Lindsay Jones, the owner and head designer of the label Músed, who gave me a rundown of her process in the month leading up to a show.
This is Jones' third season producing shows, and the designer is one of the most hands-on I've ever met. After years of working for designers like Marc Jacobs and Zac Posen, Jones ventured out on her own, and with each season, the evolution of Músed is palpable. Last season, her A/W17 collection was lauded by WWD and the New York Times, whose reporters were in attendance at her February show at the Soho Arts Club.
Such recognition is essential for an emerging brand, competing with throngs of designers vying for coverage by fashion's most elite publications. Although the tents have come down in New York, with Bryant Park and Lincoln Center no longer serving as NYFW headquarters, leaving designers to jockey for venues that editors can easily access (mostly in the West Village and Meatpacking, which has become the unofficial NYFW hotspot), the purpose of fashion shows remains the same for designers. Shows do more than generate buzz for a label, they determine editorial placement and ultimately lead to sales, necessary for a label to survive.
In a city like New York, spectacle is everywhere, and can be seen on a daily basis just riding the subway. So when it comes to producing a show that will stand out from the crowd and get the attention of the movers and shakers of the fashion industry, the bar is high.

Here's a behind-the-scenes look at how Jones prepares for fashion week to give insight into the minutiae behind the event.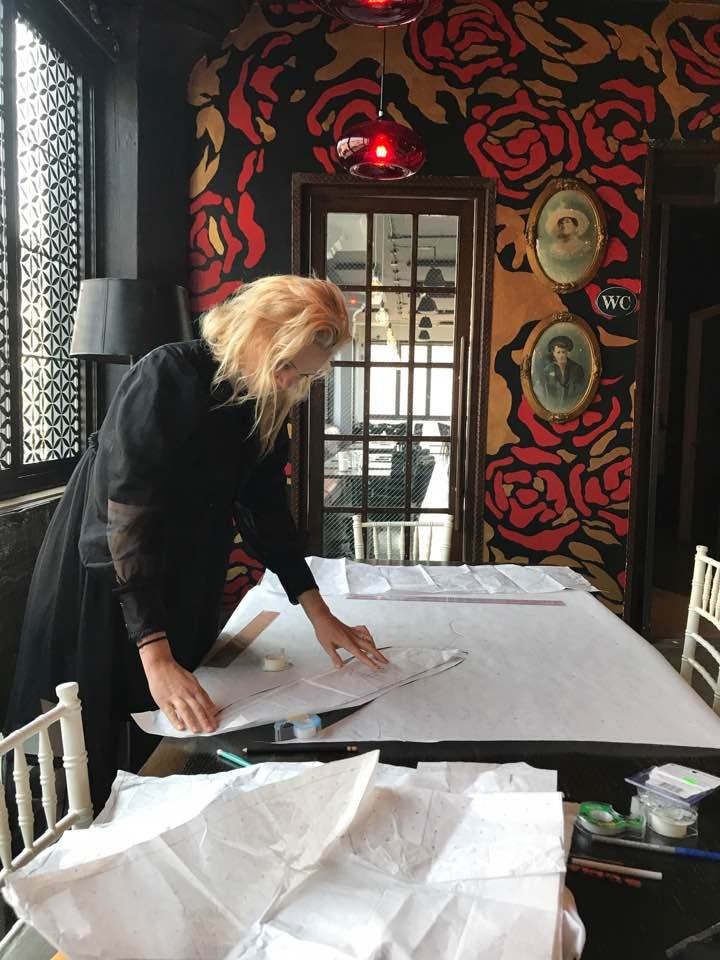 Four Weeks Until Show
The first step in her process is to create a mood board. "I prefer to start with a digital mood board first, and then make a tangible one," says Jones. "The mood of a collection is where my natural desire lies and guides what I want to create. [The process of creating a mood board allows the] subconscious narrative to comes out of my head. I see the collection as a cohesive narrative and then begin to think about how to execute the designs."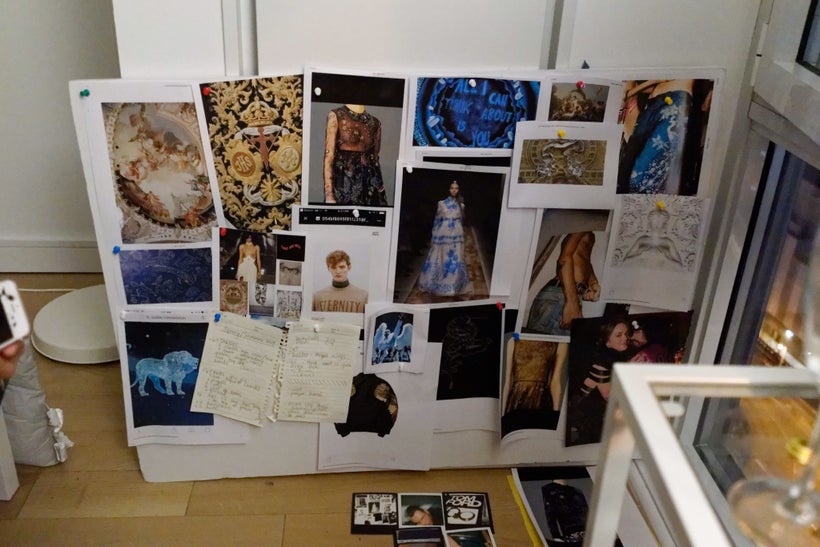 The next step is to source fabrics. "I'm collecting swatches and buying fabrics. I'll go to Mood for some, and B&J is another favorite. I also have been using Italian mills. Custom fabrics are fabulous, but of course very expensive."
Sketching, illustrations, and pattern-making come next, and for Jones, all three design processes blend together. "Once I see [a garment] in my mind's eye I jump in. I can always go back and do the illustrations. I'll then make a tech pack with my pattern and drop it to my sewer, who's a seamstress in New York because I like to keep it local. I'm very hands-on and prefer to work with the sewer early on then as opposed to sending it to the factories. I like the human experience to be transferred to the garment."
For a designer like Jones, who will hand-sew when necessary, sometimes she sews until her fingers bleed. Then, she begins to fit the garments on a foam mannequin named Grace. "I have a sculptural background, so this is the most fun for me. You see the way the fabric flows; it's easier to see with gravity in action."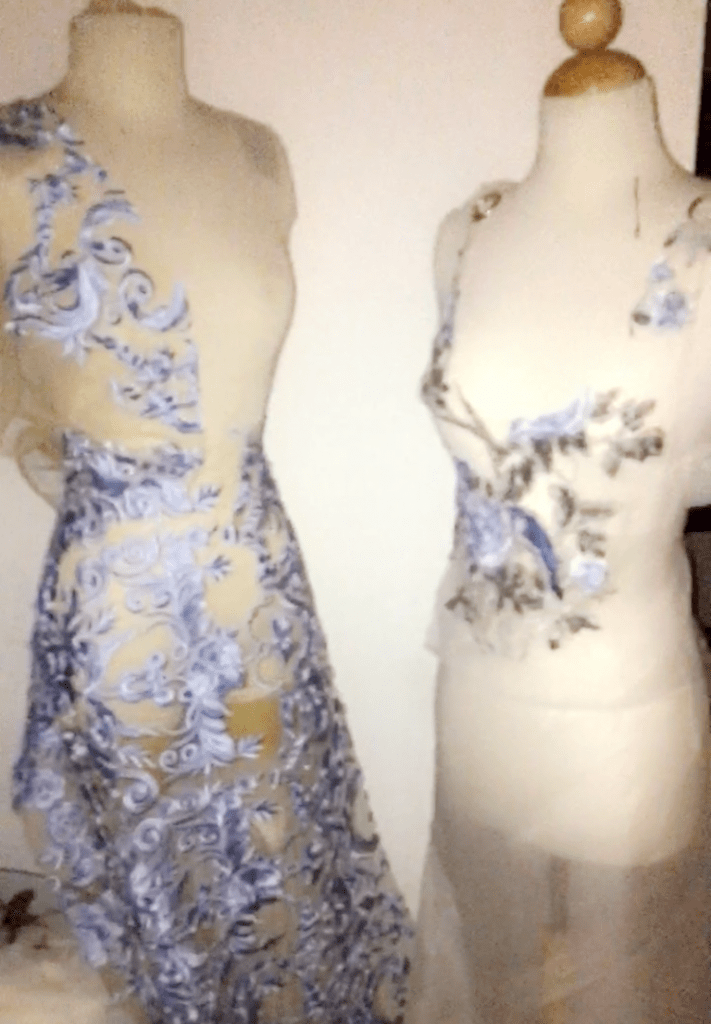 Three Weeks Until Show
"Three weeks until the show becomes intense. I'm firming up the guest list plus making about six samples per week. This year I hired a show producer, Courtney Daniels of Courtney Daniels Consulting, which has helped so much. She will not only help me produce the show, but also handle press and sales. At this point we're working together to firm up the venue and gather sponsors to help fund it. For S/S18 I've got Jenny Smith for makeup, and Matthew Curtis and label m. for hair, which is huge, because not only do I get the product, I get their teams, and all of those hair and makeup artists are worth a lot of money. Chandon is a sponsor as well. At this point, I'm also busy booking the music and the lighting and this season I've hired a lighting director."
Two Weeks Until Show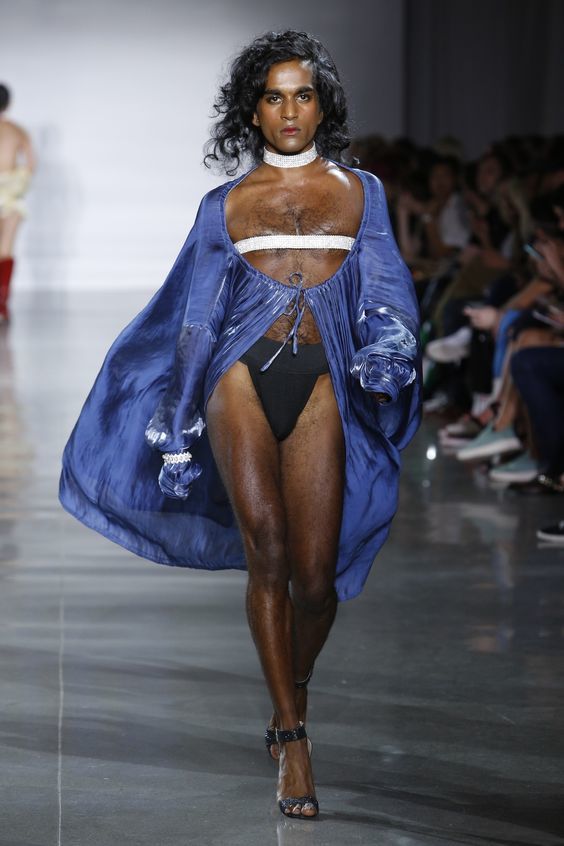 Now that the venue has been secured, Th Highline Hotel offered sponsorship, next comes casting. "I'm super hands-on in the castings. I almost pre-cast the whole show before I actually hold the castings. I screen shot people I like on Instagram and Facebook, and add them to the casting list." Jones has a knack for choosing models who are on the verge of exploding, like Richie Shazam, Yasmin Geurts, Amy Hood, and Seashell Coker, all of whom appeared in early Músed shows.
One Week Until Show
The invites go out and designers get ready to talk to the press, sometimes even submitting illustrations and pantone selections. "One week before the show, I'm hiring a stylist and collaborating on looks with [that person]. I'm fitting models and end up sewing my last bits. Self-doubt creeps in because my show is courageous. Of course I'm afraid to share with the world and wonder if I've made all the right choices. I just go with it and conjure the confidence."
For many designers, the days leading up to the show are all about problem-solving. Likely something will go wrong, but it's difficult to anticipate exactly what. As the show draws near, Jones says it's "marathon time. No time to eat or sleep. I'm lucky to get a shower in. Thank god I have a good makeup team to make me look decent the day of the show. Self-care is put on hold for the time being."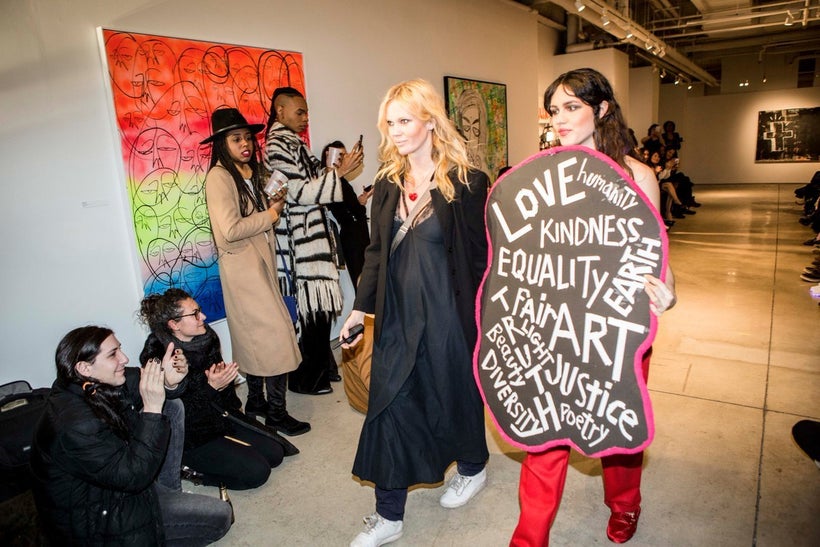 Curtain Up
After all this work, a typical show lasts minutes, which sums up how the fashion industry is notorious for being "in the now." But ask any fashion junkie if it's worth it, and you'll get a resounding 'absolutely.'
REAL LIFE. REAL NEWS. REAL VOICES.
Help us tell more of the stories that matter from voices that too often remain unheard.
This post was published on the now-closed HuffPost Contributor platform. Contributors control their own work and posted freely to our site. If you need to flag this entry as abusive,
send us an email
.