In its third season, "Orange Is The New Black" has become a feminist utopia on our television, tablet, and laptop screens. It's critically acclaimed, created by a woman, written by a mixed-gender staff, and features a predominantly female, diverse cast. It's a blueprint for how to do women on television the right way, and while it is by no means perfect, its focus on complex, humanizing stories about women from all walks of life has been a breath of fresh air.
Could "Orange Is The New Black" have existed 10 years ago? Or even five? It's doubtful. The show is emblematic of an exciting moment on television -- a moment when it seems as though there are more quality, female-focused shows than ever before.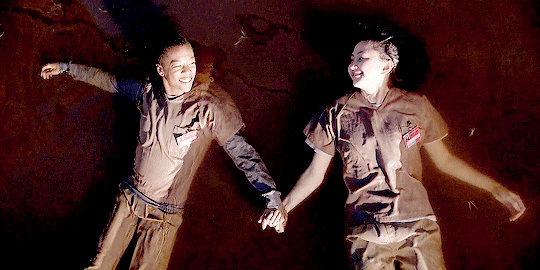 In the 15 years before we entered this feminist "Golden Age," the television landscape was dominated by morally ambiguous, male antiheroes -- "difficult men" as writer Brett Martin described them. "The Sopranos," with its ethically grey protagonist Tony Soprano, ushered in a new way of thinking about storytelling, contradicting TV formulas of the early 2000s with its dark and cinematic sensibilities and in-depth plots. In the wake of "The Sopranos" came a long succession of male-protagonist-centric series: Walter White of "Breaking Bad," Nucky Thompson of "Boardwalk Empire," Jimmy McNulty of "The Wire," and, of course, Don Draper of "Mad Men." In his book on the subject, Martin argued that the audience rooted for these men not because they were good or bad, but because they were complicated.
The influx of these complicated men overshadowed whatever compelling female characters there were during the era. "Sex and the City" preceded "The Sopranos" and vitally introduced, as Emily Nussbaum pointed out in the New Yorker, "the unacknowledged first female antihero on television, Carrie Bradshaw." Bradshaw and her friends were important in that they were smart, independent, but also deeply flawed women characters in a male-dominated cultural landscape. But by the end of the series, their nuances were ignored and the show was largely dismissed as a mere guilty pleasure -- a frivolous rom-com about rich white women who gossiped and wore expensive clothes.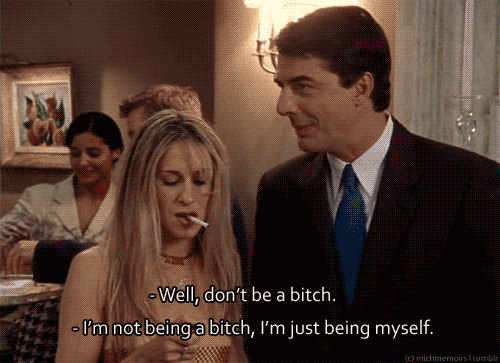 For over a decade, the difficult man became the go-to template for networks trying to cash in on ratings and industry accolades. Get a male antihero with questionable morals and motivations. Place in him in a series of spiritual dilemmas. Make it visually stunning, with dense or fast-paced dialogue. Add lots of blood or sex or foul language. If there are any female characters, make them secondary to the main plot, and have their ultimate purpose be to drive the male protagonist's story forward. Voilà: you have a hit, critically-acclaimed show. The template was repeated to varying degrees of success until, barring a few seminal female-centric shows like "Weeds" and "Homeland," all television that was considered "good" television was very male, and very white.
In May, "Mad Men" concluded its seven-year run as the reigning king of the era, but the transition from the all-male, all-white period of quality TV was a gradual one. It began in 2012, with the premiere of "Girls." Lena Dunham's show built upon the "Sex and the City" model -- not so much the fashion and excess, but the female friendships that anchored the lighter externalities. This time, though, the vulnerabilities of the four lead characters were laid bare rather than buried beneath witty one-liners and Jimmy Choos.
Hannah Horvath and her friends were unapologetically written, self-obsessed, unlikable, and yet still relatable to many women. The first season of "Girls" was the season that launched a thousand think pieces, shining a light on topics like body politics, slut-shaming, and race that had never been so hotly-debated.
In the same year, Mindy Kaling's "The Mindy Project" debuted on Fox, "Scandal" debuted on ABC, and Tina Fey and Amy Poehler were dominating primetime comedy with "30 Rock" and "Parks and Recreation." It was a good time for women on television.
So what's changed in the last three years? What makes the TV landscape any more feminist now than it was then? Quantity and quality.
When "Girls," and "Scandal" debuted three years ago, they were each weighed down with the responsibility of being the sole representatives of larger ideas. "Girls" was seen as trying to represent the definitive 20-something female experience, while Kerry Washington was the first black female lead on primetime in 40 years. With the burden of representation on their shoulders, these shows were not afforded the same freedoms to make mistakes in the way their male-dominated counterparts were. But today, there has been an explosion of series with complex female leads, adding variety and diversity to a TV landscape in which it previously seemed there could be only one of any "type."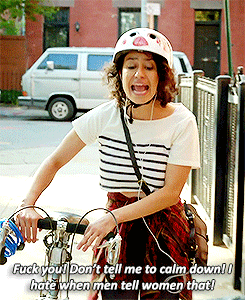 According to The Atlantic, female characters including Annalise Keating on "How to Get Away With Murder," Emily Thorne on "Revenge" and Jessica Day on "New Girl" made up about 50 percent of all strong leads on network and cable in 2014. And Olivia Pope is no longer the only black female character leading a primetime show -- "Being Mary Jane," "Sleepy Hollow," "Blackish," "Empire," and "How to Get Away With Murder" offer equally complex characters played by black women. Meanwhile, "Broad City" and "Inside Amy Schumer" offer alternatives to "Girls" and the Fey/Poehler brand of comedy, while Netflix's "Grace and Frankie" breaks barriers by focusing on two older characters played by Jane Fonda and Lily Tomlin. The brilliance is that these characters aren't written to mimic the disgruntled male leads of yore -- they're complicated and morally ambiguous without aping the "difficult man" model.
In the past year, there have been TV moments that might have seemed impossible to imagine just a few years ago. Viola Davis's powerfully vulnerable scene on "How To Get Away With Murder" was perhaps the first time we'd seen a black woman perform the ritual of removing her makeup and wig on screen. As Davis said in a recent roundtable for The Hollywood Reporter, "There was absolutely no precedent for ['How to Get Away With Murder']. I had never seen a 49-year-old, dark-skinned woman who is not a size 2 be a sexualized role in TV or film."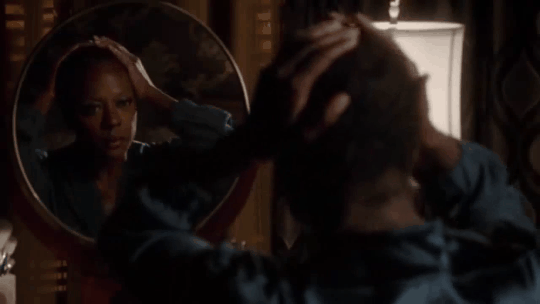 It's conversations around shows like "How to Get Away With Murder" that represent the new feminist bent in mainstream discourse on women on television. As mainstream culture opens up more to feminism, viewers are becoming more sensitive to how women are represented on their favorite shows.
In recent months, the rape and objectification of women on popular TV shows has been openly criticized, with audiences challenging writers who lean on sexist tropes to move plots along. In May, feminist site The Mary Sue announced it would no longer be covering "Game of Thrones" in protest of the show's constant use of sensational rape storylines that never focused on the victims. Several of today's most talked about woman-centric TV shows are explicitly, unabashedly pro-women, engaging directly with feminist ideas. See Amy Schumer's weekly skewering of rape culture and gender politics for a prime example of this.
There's an overall sense of possibility for women in television today. As interest in racial diversity has increased, stories about women have also become increasingly intersectional. "Orange Is The New Black" easily could have been the Piper Chapman show. Instead, the series has explored the stories of women who might normally have been regulated permanently to the background. In season three, we got a glimpse into the backstory and inner life of Chang, saw Sophia and Gloria both grapple with motherhood from behind bars, and watched Pennsatucky deal with the aftermath of sexual assault. The stories were varied, comprehensive, and perfectly imperfect.
And yet, while there may be a growing number of diverse women represented on our TV screens, behind the scenes, the numbers are less impressive. According to the Center for Study of Women in Television and Film, as of 2014, women make up 42 percent of all characters on TV, but only 27 percent of behind-the-scenes players. There are far fewer female producers, writers, directors and showrunners in television than men, and in her piece on HBO's diversity problem, Maureen Ryan revealed that only 12 out of 97 one-hour dramas on the five biggest prestige networks (HBO, Showtime, FX, AMC, Netflix) were created by women. Clearly, we still have work to do.
Things may not be perfect but the conditions are just right a feminist TV takeover. Female showrunners like Jenji Kohan, Shonda Rhimes, Jill Soloway ("Transparent"), Jennie Urman ("Jane the Virgin"), and Mara Brock Akil ("Being Mary Jane") are paving the way for even greater numbers of racially and narratively diverse storytellers.
And when those stories are made, the viewers will be there. Women make up the majority of the key 18-49 demographic, deciding whether shows live or die. It's no surprise that Shonda Rhimes has taken over ABC's entire Thursday night primetime block.
It's that kind of power that has kept shows like "Scandal" and "Girls" around, and it's that kind of power that will continue to define a new age where complicated female characters rule the small screen -- both in front of and behind the camera. Remind us: who run the world?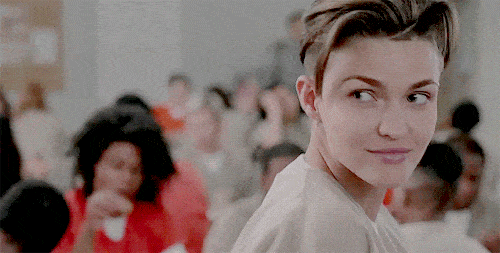 Related