Alli Smith is the go-to person for party planning in her South Carolina community. "I once hosted a 7-course homemade Parisian dinner for 70 women," she says. With such talent, family, friends and neighbors often asked Smith for recipes or party planning and decorating advice, but eventually, she couldn't keep up with all the requests so she began blogging about her hobby to share knowledge more broadly. Her audience grew and grew such that brands began to contact her, and Alli's passion turned anallievent.com into influential personal brand.
In the five years since Smith became a social influencer, brands have increasingly recognized the ability of these brand ambassadors to effectively reach a target audience. By 2020, influencer marketing is expected to be a $5 to $10 billion market. And, as more influencers seek to work with brands, it can be difficult for both seasoned and beginner influencers to get noticed. Influencers already face the delicate balance of building an authentic connection with their communities while also providing sponsored content, so how will they manage increased competition?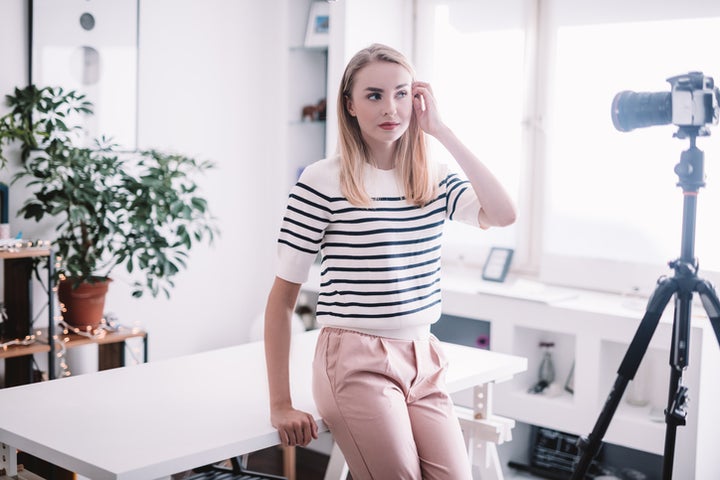 We asked Smith and several other influencers for advice on staying true to their audience while still standing out as representatives of their brands.
Start with a passion. Smith's passion was party planning. Elisabeth McKnight started her blog as a newly engaged college sophomore, eager to share her wedding plans (and angst) with friends and family. Adriana Martin, of Adrian's Best Recipes, and Catherine Cappiello Pappas, of Living The Gourmet, both started their blogs to pass down family recipes. Kait Hanson, founder of Communikait, needed a blog as a creative outlet to share her life outside of work.
All became influencers organically, and initially, money was not the draw. "For the first three years, I didn't make a dime!" says Hanson. Whether becoming an influencer accidentally or on purpose, the lesson is the same—develop your niche in an area you love.
Be selective with sponsored content. It can be tempting to take on every brand deal that comes your way, but it comes at a cost. Pappas says her rule is that if she can't work the product authentically, organically, and seamlessly into her content, she doesn't do it.
"Make sure you love the product," Hanson adds, saying she learned that lesson the hard way. "When the sponsored posts first started rolling in, I took every single one that came my way, because I was greedy," she says. "I realized pretty quickly this was a good way to burn myself out and lose an audience I had worked so hard to cultivate."
Commit to creating content that is useful. One way to keep sponsored content from feeling too sales-y is to tailor it to be useful to the audience. "With sponsored content, I try to offer a lot of value," McKnight says. "Instead of wearing a piece of clothing, I'll say 'here are three ways to wear it.' Or 'here are 10 simple mother/son dates and here's a snack to take with you.' The audience feels they're not being sold to."
Continue developing professionally. Since Martin started her blog, she has taken cooking technique classes, attended food photography/food styling seminars and learned SEO principles and more about social media analytics. The other influencers take the same approach, saying they continue to learn, whether it's about cooking, photography, writing or business skills so they can develop high quality content to engage their followers. "The photos and the recipe, et cetera, have to be amazing," Smith says.
Be genuine with your audience. Talk with your audience as if you were chatting with a friend, and convey your enthusiasm and interest naturally. "If you can't be authentic about it naturally; if you aren't drawing from some place of sincere passion, people will see that, and they will turn you off," Pappas says. "Find your source of whatever it is that drives you, your well of desire, and bleed that into every single piece of content you produce."
Related
Popular in the Community