Folding fitted sheets is not that complicated, yet it's an often-Googled problem. The issue seems to be with the elastic, which gives an unfolded, unused sheet a weird blob-like shape that can be difficult to handle.
The key, according to lifestyle expert Clinton Kelly, is to find the corners (each is defined by a seam). From there, it's a matter of tucking the corners into each other to create a compact rectangle. Once you have the action down, it's an easy process to master. Check it out in the video above, or follow the GIFs below:
Step 1: Flatten the sheet into a rectangle. Tuck the corners of one short side into the other, creating a smaller rectangle.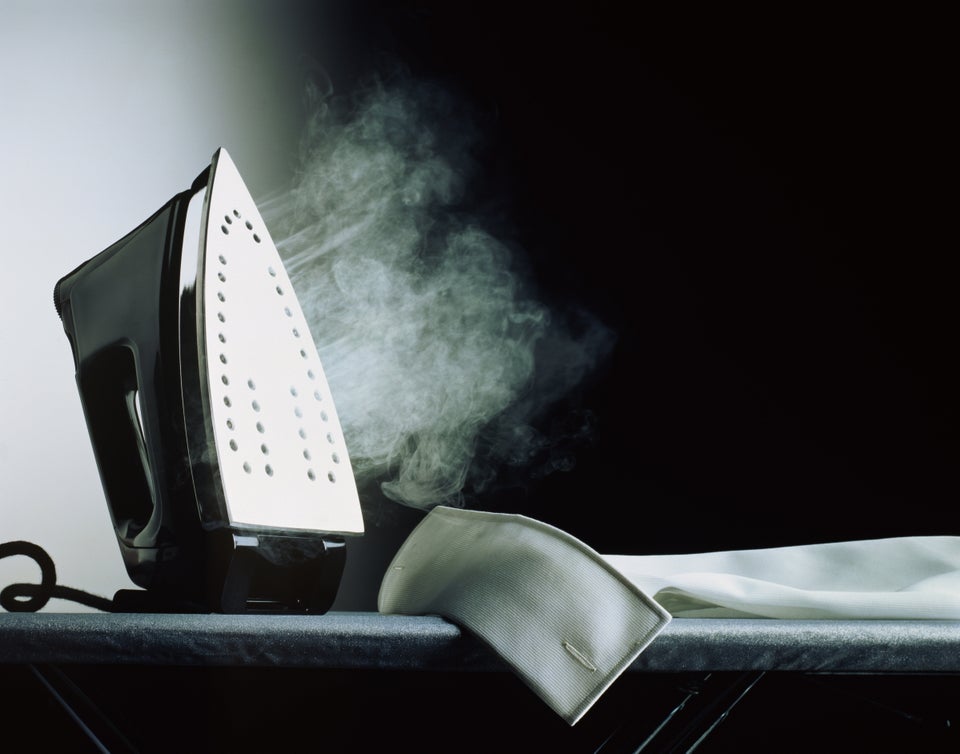 Cleaning Tips That Will Change Your Life