I grew up in Texas and more than willingly embraced most every aspect of being a Texan, including, and perhaps most of all, being a die-hard football fan. Texans are indoctrinated to football early and often -- it has become almost a parental obligation or a birthright in the Lone Star state, where learning to throw a spiral goes hand-in-hand with learning how to walk.
My first recollection and most vivid memory of my room growing up is of the small pennants adorning the walls. Not those of just my team, but of every team in the professional football. I burned up most of my days as a child dreaming of the stadiums I saw on television, even pretending to be a professional football player. The family couch was the offensive line and my living room was the stadium that came alive through my television every Sunday in the fall. Those cities and teams were distant, almost mythological places, and to a young football fan the actual stadiums were little more than ideas to fill an imagination fertile for everything football.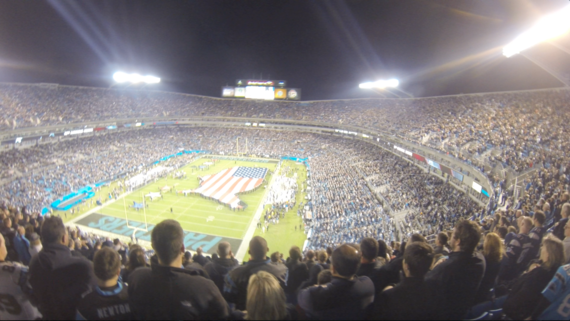 I learned to add, subtract, multiply, and divide using the number seven first because touchdowns were easy for me to calculate. The number three was next because of field goals and was followed by six, which were touchdowns without the extra point. I gambled on my first football game in sixth grade, picking the Dolphins to beat the Bears because I could not bring myself to bet against Dan Marino on Monday Night Football. It was the only game the Bears lost that year.
Somewhere along the way my life had subconsciously become more about football than anything else. I would not have stopped it even had I been aware of my obsession that sometimes teetered on being completely irrational.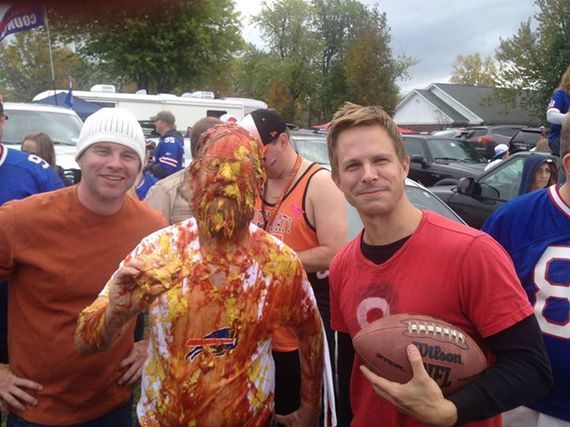 My inability -- or unwillingness -- to conform to what society expected from adulthood, and that youth who grew up wanting to go to football games in far-away places got me dreaming. While sanity would dictate I needed to spread out the thirty-one stadiums over years and travel largely by air, dreams are not usually sane.
If I was going to visit every stadium I needed to include a flair for the dramatic, add some panache, and an element of danger to my circumventing the country in the name of football. This dream would require the services of an air-cooled, 1967 Volkswagen Bus that I named, "Hail Mary."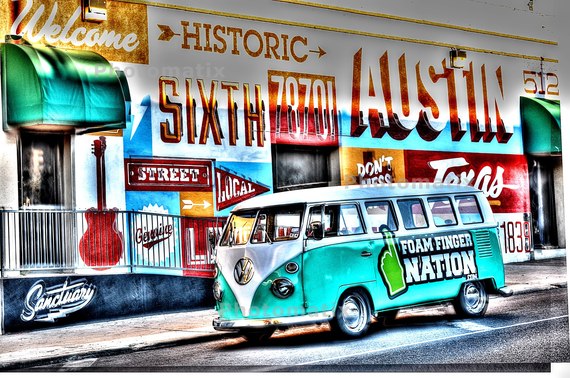 In the time since we completed my journey to every stadium in sixteen weeks I have relived a little bit of the trip every day. It may have something to do with producing the documentary or writing a book but an experience like this will never leave you completely. What I realized in my moments of reflection was that I was looking for that one pot of gold at the end of the rainbow, but what I came to understand is that there was gold all along our journey in the most improbable places.
The map of our trip became not just crossing off teams, stadiums or cities, but making the personal connections and gaining from the experiences we shared with so many people. When we left my driveway in September, it was as if we asked the world to take care of us, and the world responded in a way that was completely unexpected and impossible to predict.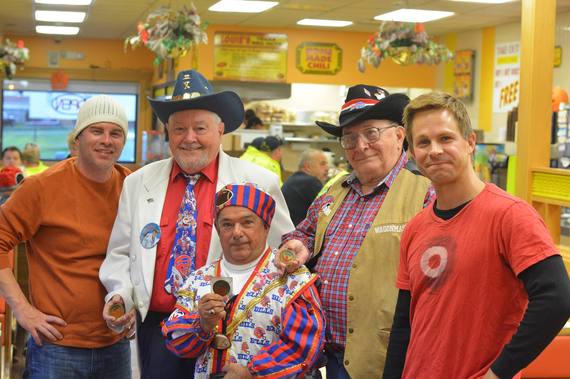 I am convinced this trip was planned decades before, when I lived in a small house in Austin. If I close my eyes, I can still see those small football pennants above my closet. I remember going through the Sears Wish Book every year and writing down the new NFL shirts, hats, and other items I needed to add to my Christmas list. I remember watching football on Sunday afternoons -- games played in those magical shrines to sports -- and feeling the electricity of Monday Night Football through my television.
That was a great time to grow up and an even better time to be a football fan. Looking back at myself at the age of five or six I can see that there was very little anyone could have done to prevent me from taking this trip.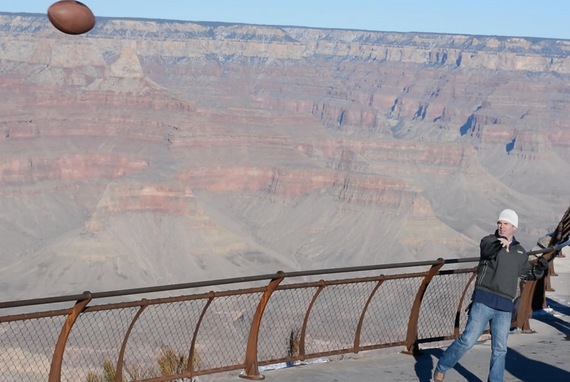 Hail Mary served to force me, as a person, to actively flirt with the line between rational and what most -- even in the air-cooled VW community -- would call foolish. Hail Mary pushed my boundaries of what I thought was possible and what I knew or believed as logical, while somehow making me comfortable with discomfort.
Could I manage the days of sleeping on the side of the road, calling on strangers for help, and finding a way out when there seemed to be an endless supply of obstacles preventing us from making it to our next destination? Could I drive from El Centro, California, to Austin in one day, or Miami to Dallas to Green Bay from Friday to Monday? The answer was always a resounding yes.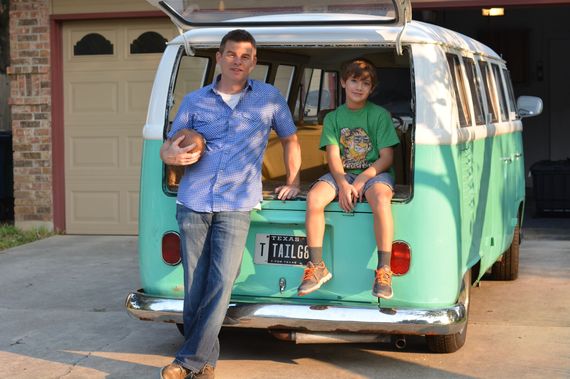 Looking back on our last game and remembering what it was like to be almost disappointed in the lack of euphoria I felt when it was over, realizing that my life had not changed--it was the same as it was before I started this trip. I discovered that it was not my life that had changed; it was me. I thought I went on this trip to see every NFL stadium in one year, but why I really wanted to take this trip was to change the narrative of my life and, hopefully, those of my children.
Driving in a '67 VW Bus is unlike any other experience you can imagine. It shows you how much the world needs something different from the everyday, mundane choices our typical lives so generously give us, and how little it takes to make people smile, wave, and talk to a complete stranger. The world needs more people driving VW Buses. We need more smiles, more waves, and more strangers coming together. Hail Mary is unequivocally the best money I have ever spent, and this trip was my life's greatest adventure thanks to her.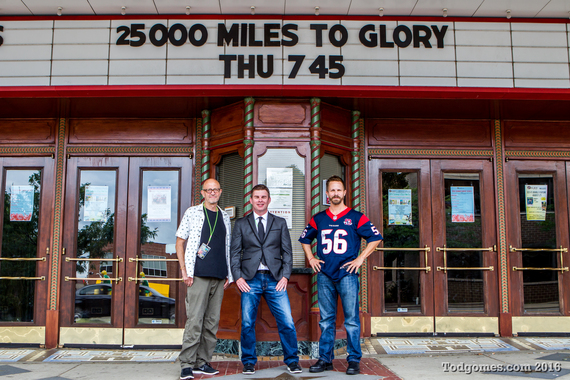 I implore you to find the journey that lies within you and breathe life into your dreams. If you are interested in seeing how my dream turned out, 25,000 Miles to Glory is available on iTunes and Google Play.
Calling all HuffPost superfans!
Sign up for membership to become a founding member and help shape HuffPost's next chapter