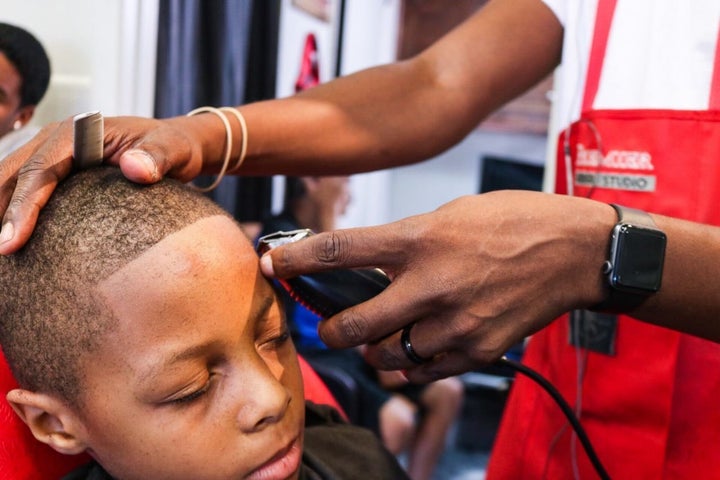 The average American family will spend somewhere around $637 on back-to-school supplies for each elementary school child this year and twice that for a high school student, according to the annual Backpack Index from Huntington Bank and Communities in Schools. Add to that the fact that both children and parents typically have anxiety about the transition of going back to school at the end of summer, and this can be a trying time, emotionally and economically.
"That first day of school, you want to look your best," Smith tells Yahoo Lifestyle of why he got involved. "When you get your hair cut, you look good; you feel good."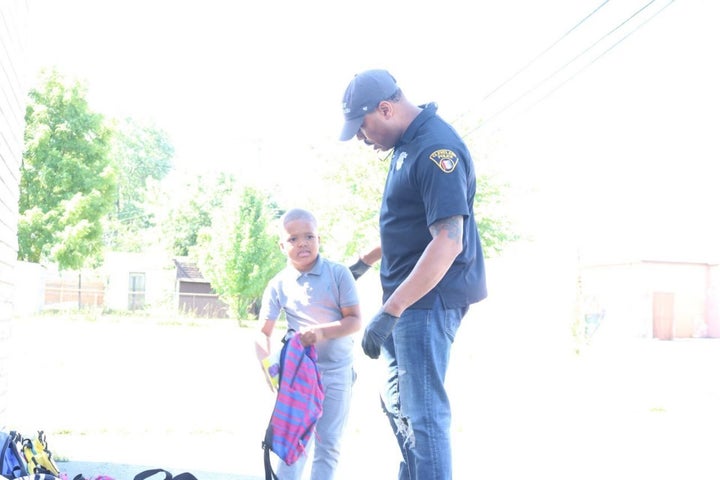 The haircuts were just part of the Start School on the Right Foot event organized by Cleveland record label All Inn Entertainment, which also handed out about 50 backpacks full of school supplies. Last year, the event partnered with a sneaker store for the giveaway. Retired pro boxer Mark Davis recruited Smith, his friend from the neighborhood, just last week.
"Our mindset is if kids feel that they look good, they do better, and we try to take some stress off of parents who may not have [money] to buy sneakers or get all their children haircuts," Ronald Bridges, president of All Inn, tells Yahoo.
Smith has been giving back to the community in other ways long before this weekend. He cuts hair by day, but in the evenings, after bringing his daughter home from school, he goes to his second job as a police officer.
"All the kids know they can come to me for anything," Smith says of his presence in and out of uniform. "A lot of the parents bring their kids to me [for haircuts] because I'm a police officer. They trust that we don't have any type of drama in the barber shop."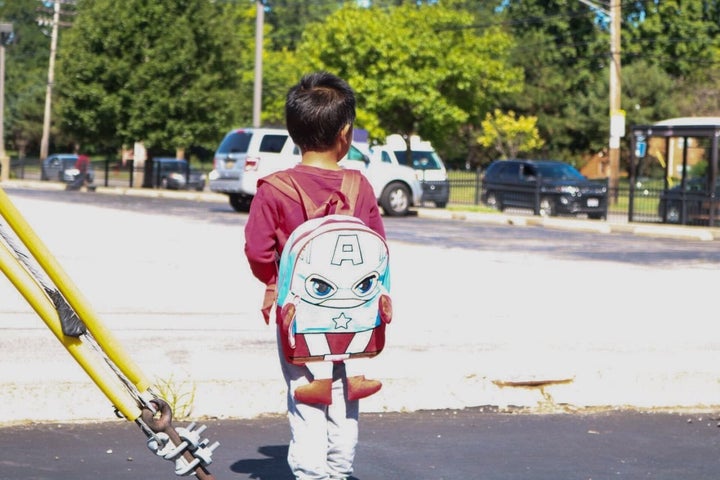 Since he started cutting hair almost 20 years ago, he's found ways to give free cuts to the kids he thinks might need it.
"I always tell young men that they always got to stay groomed," Smith says. "When you have a haircut people have a tendency to treat you with respect."
Other free haircut and school supply events have popped up all across the country this month, as organizers have recognized how much parents can use this extra help.
Maybe a service that would only cost $15 regularly seems like just a drop in the bucket, but child and teen psychologist Dr. Barbara Greenberg sees this as more than just a one-time free service.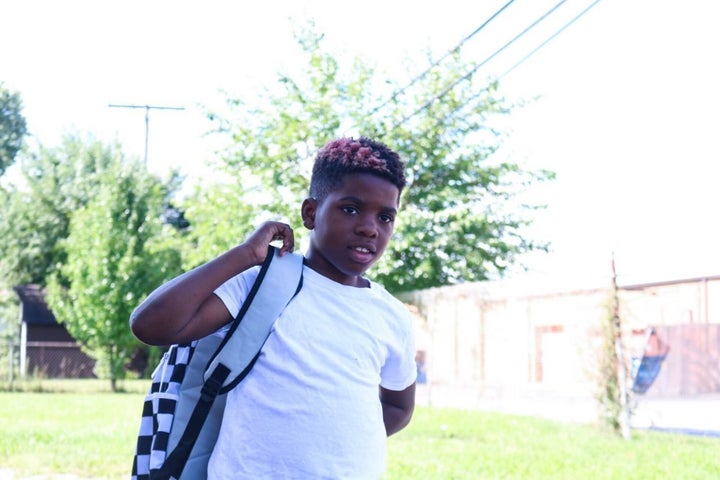 "Typically my practice gets very busy during the last weeks of August because kids of all ages have trouble with transitions, just like adults," Greenberg tells Yahoo. "One of the ways to make a transition easier is to make it fun and introduce some novelty, so the whole idea of getting a haircut and it being something that's free and exciting makes kids feel special and important. … Self-care makes all of us at any age feel better."
Whether parents take their kids to one of these free events or have the means to buy their supplies and cuts themselves, back-to-school preparations can become a meaningful ritual for both adult and child. What really helps is if the parents model the idea of this activity being fun, rather than a chore."Don't expect the kids to act too excited," Greenberg warned, explaining that children's anxiety might not allow them to show enthusiasm. She also has a suggestion for anyone who wants to take this charitable effort one step further: "Maybe somebody should give out free haircuts to the parents too."
Support HuffPost
Every Voice Matters
Popular in the Community