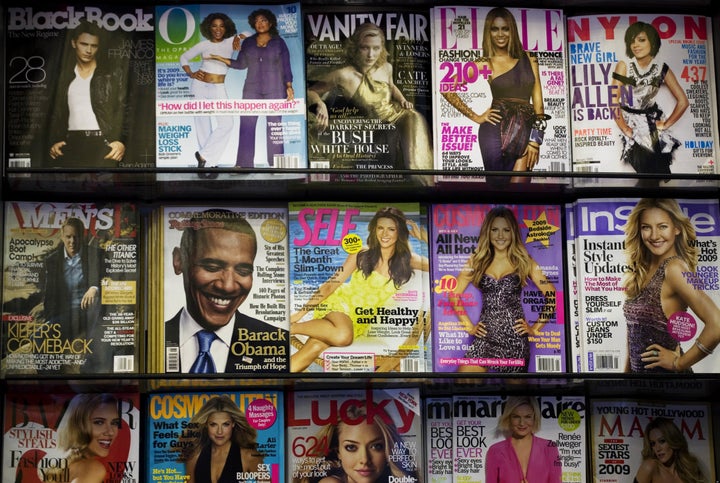 Full-service advertising agencies are challenged with integrating digital capabilities into their traditional media mix. Technology in the past 10 years moved advertising beyond interruptive one-way push messaging into a two-way participative context. To agencies this represents more than just a wealth of new media options; it requires an entirely new way of doing business. Here's how the leaders are thinking.
Interactive Is a Mindset, Not a Medium
"...We started looking at digital as not just a medium but as a whole different way of creating relationships." --Dan Wieden, Co-Founder and CEO, Wieden+Kennedy
In 2010, Ad Age and Creativity named Wieden+Kennedy agency of the year due largely to their understanding of new media and dialogue, showcased in great campaigns like "The Man Your Man Could Smell Like" for Old Spice. Just two years earlier they lost the Nike running business due to their weaknesses in digital. Like most agencies W+K initially tried to add a set of digital capabilities as if it was another arm to an octopus, hoping all arms -- digital, TV, print, radio, etc. -- would somehow work together. How did they progress from digital laggards to an interactive powerhouse? It started with a shift in their mindset.
The ad industry's interactive evolution can be divided into 3 stages. Stage One, Digital Departments, is occupied by those agencies simply hiring or buying digital capabilities like we saw in the mid 2000's. Many large traditional agencies still live here. The crowd thins out toward Stage Two, Digital Integration, where agencies are still trying to work these new media capabilities into their traditional mix, often clumsily, rarely effectively. Only a surprisingly small handful of agencies like W+K and others in this post can claim seats in Stage Three where Interactive Thinking is encouraged from the top down across all employees and media.
Creative Comes Before Channel
"As an industry we are becoming overly focused on the 'How' at the expense of the 'What'... While the 'How' can determine the speed, and to some extent, the degree of success with which consumers take this step to embrace a brand, it really needs to start with a compelling 'What'". --Harvey Carroll, President, Grip Limited
Technology has enabled thousands of specialty shops to spring up in the past decade, often taking substantial business away from large incumbent agencies. Altimeter's Jeremiah Owyang attributes their success in part to specialized skill sets traditional agencies simply don't have -- yet.
But successful full-service agencies still have a strong edge over most of the specialty shops nipping at their heels: they know how to build brands. The introduction of new media options makes great storytelling and execution more important than ever. Winning agencies start with the creative first -- a responsibility of every employee -- then look for the media platforms that generate the best reach, frequency and impact. The winning ideas are those generated from knowledge of all channels, not just a mobile app or the latest location-based social network.
"Creatives in a digital agency also have to understand file size limits, the impact of their design on bandwidth, user experience, and navigation. File formats, anti-aliasing, compression -- words and techniques which traditional creatives think of as technical, but a digital creative uses every day." --Anonymous blogger
Generating and executing these great all-channel ideas requires continuous education on new digital tools and technologies, and this requires investment and commitment from above. Top players are hosting weekly all-hands workshops where team leads present their thoughts on mobile, emerging tech, social, local, analytics, search, platforms, data visualization, apps, gaming, and a world of other topics. Any agency that doesn't have a close relationship with Facebook and Google is missing out on a great source of support and inspiration.
Crispin Porter + Bogusky worked their way up to the Interactive Thinking stage in the last few years, due in part to solid leadership and talent acquisition from digital giants like R/GA, but as recently as 2008 they were still pushing out some online campaigns that simply didn't work. The Volkswagen Road Joy microsite was intended to be an engaging repository of inspiring user-gen videos, but because the all-Flash site didn't allow for deep links, sharing, voting or commenting, or indexing the campaign languished. With a commitment to education and knowledge-sharing these missteps are becoming increasingly rare from the leaders.
Hire Interactive Leadership
"We didn't even appear on the attributes that defined the future... External perceptions lagged behind agency reality." --Derek Robson, Managing Partner, Goodby, Silverstein & Partners
Top agencies recognize the need for interactive leadership, not just a digital figurehead. A visible, credible interactive strategist who educates and inspires both inside and outside the agency will land bigger accounts, grow existing clients, and take years off the typical climb up toward Interactive Thinking. As the agency talent wars heat up in 2011 these thought leaders who carry digital knowledge and business development skills are becoming increasingly valuable.
Goodby hired Derek Robson to turn them around. He brought new definitions of creative and reorganized the agency. "One department called Strategy focused on how the message and channel can work hardest for each other," he says in his Agency Evolution deck. Within one year their digital revenues rose over $100M and the digital share of the agency output rose from 18% to 42%. Today, many client and award wins later, they're one of the first names to come up in discussions about successful integrated agencies.
"I think we've been the foremost organisation using technology and digital innovation. Over 43 per cent of our business today comes from that. That's almost triple what the norm of the industry is and we see that continuing." -- Miles Nadal, Chairman and Chief Executive, MDC Partners
An agency's investment in interactive is proven in many ways, from case studies and industry awards to the quality of the measurement and reports they provide their own clients. As the notion of accountability gains momentum, agencies are under increasing pressure to provide reports that go far beyond clicks and unique visitors. With social media gaining attention and budget, earned media vs. paid media and engagement reports are becoming more common. And if the agency's own website and blogs aren't updated with shareable links and indexed content, they'll find themselves quickly behind. While it's a bit painful to get to, Taxi's case studies section is benchmark content showing their insights, ideas and impact per campaign.
With the advertising industry back in growth mode and RFP's flowing freely, many full-service agency leaders are labeling interactive leadership as important but not urgent. But any agency not advancing its interactive mindset, creativity, education, leadership, and proof is at risk from those who are. Clients and talented employees -- both current and prospective -- will soon insist on it.