Hours before I met comedian Hannah Gadsby at a coffee shop in Manhattan, news hit that Eurydice Dixon, an up-and-coming Australian comic, had been raped and murdered while walking home alone from a bar show in Melbourne.
Gadsby was, in her own words, shaken. "I didn't know her, but 12 yrs ago I was negotiating the world the same way as she was," she later tweeted. "My deepest condolences to her family."
Gadsby is accustomed to talking about difficult, painful topics. Her latest stand-up special "Nanette," which hit Netflix on Tuesday, broaches subjects like the Me Too movement and the homophobia she's encountered as a lesbian. Throughout the dynamic hour, she tumbles from deadpan jokes about how the gay pride flag is "a bit busy" to unabashedly calling out sexual abusers such as Bill Cosby, Harvey Weinstein and even Pablo Picasso.
It's undoubtedly funny, with dry bits about the mundane you find yourself repeating days later. But it's the show's twist that jolts the audience into a new perception of what a comedian can do onstage.
Halfway through the special, an underlying tension comes to the surface when Gadsby reveals that a real-life scenario she'd outlined earlier didn't end with the happy punchline she'd delivered. Instead of recounting how she supposedly mocked the ignorance of a man who, after mistaking Gadsby for male, wanted to beat her up for talking to his girlfriend, Gadsby admits that he actually attacked her.
Pulling back the curtain on her own self-deprecating material about sexuality, gender and violence, she proceeds to deconstruct her stand-up, issuing forceful calls to action to her comedy peers in the process. Several times, she lets her audience fall to a hush.
In "Nanette," Gadbsy is undeniably angry, but her tone suits the times.
"I wouldn't have been able to do this without my 10 years prior experience [in comedy], so the show is a culmination of my skills, talent and experience. And the fury," Gadsby said. "And it didn't get easier, ever. Reliving trauma? Ah, I don't think I'd recommend it."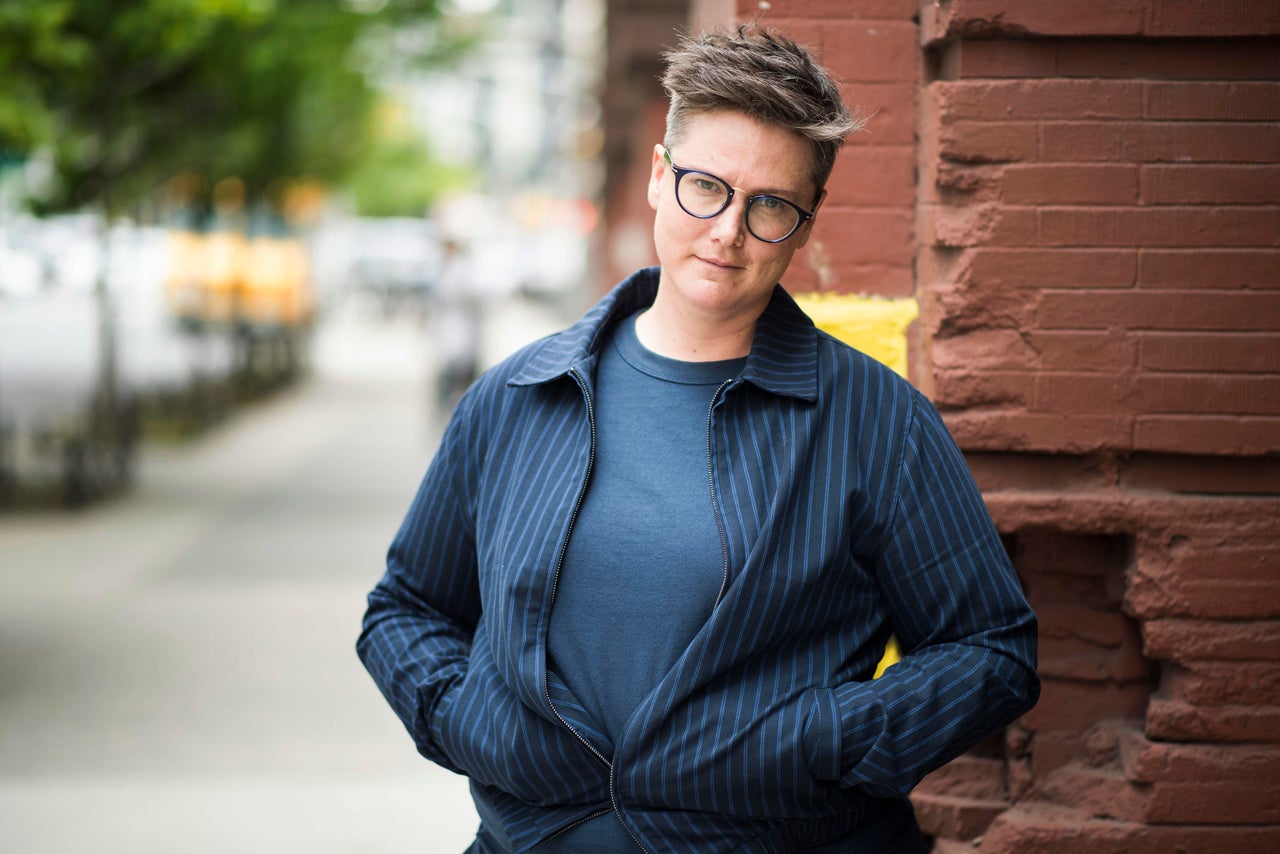 On a bench outside La Colombe in SoHo, dressed head to toe in casual navy, Gadsby sipped iced coffee behind blue-rimmed sunglasses with headphones draped around her neck. The night before, she was on "Late Night With Seth Meyers," which she thinks went well, but she doesn't know for sure.
"I'm not too keen on watching myself," she admitted. "I was there."
A Tasmanian-born comedian who's found success with her award-winning stand-up shows, festival appearances across Australia and Europe, and performances on the Australian TV series "Please Like Me," Gadsby is set to reach a broader U.S. audience with her Netflix special. She chose the opening, during which she makes a quiet cup of tea at home with her two dogs, to contrast her already arena-comic stature.
"The whole show used to be just that, there were no jokes," Gadsby said of the last half of "Nanette," admitting that approaching the performance as an entirely "unfunny diatribe" wasn't sustainable. "The first few shows were just me being so furious onstage, completely putting the audience in shock, and then I built the jokes around that to make them feel safe and understand why I was angry."
"Nanette" represents a major shift for Gadsby after a decade of stand-up that focused on tearing herself down to make others laugh. Jokes about her body and "coming out" failed to capture the whole of her experience ― that of growing up in Tasmania, where homosexuality itself was illegal until 1997, and where she herself became anti-gay and ashamed.
About a year before "Nanette" came together, she started reflecting on how she was using her public platform as a comedian. Amid the debate about marriage equality in Australia last year, she watched otherwise well-meaning Christians paint themselves as victims after being called homophobic for their opposition to the push to legalize same-sex weddings. She began to see how her stand-up could become an incredibly powerful platform for conversations about intolerance; about victims and accusers in various scenarios.
"That was a strong part of it: I'm not a victim anymore, because I've got quite a lot of reach," Gadsby said. "And yet, I felt like I was being irresponsible with it by being self-defeating. And a lot of it was struggling to reconcile the power dynamic: I have the freedom of speech that's amplified on the comedy stage and back in Australia had a big audience, and I thought, 'What am I saying?"
In "Nanette," she calls out comics for turning Monica Lewinsky into an easy punchline in the 1990s, more so than Bill Clinton, suggesting that maybe things would be different today if they had focused more on the then-president.
"Maybe if comedians had done their job properly and made fun of the man who abused his power, perhaps we'd have a middle-aged woman with an appropriate amount of experience in the White House rather than, as we do, a man who openly admitted to sexually assaulting vulnerable young women because he could," she says in the special.
"We can't undo what's been done, but basically what that is, is a call to action to comics now to be constructive," Gadsby told me. "There are comics who are more worried about their freedom of speech than they are about what the fuck they're putting out in the world."
There are also comics who are doing it right. Gadsby gave props to Tig Notaro's HBO special "Boyish Girl Interrupted," which also features a compelling twist halfway through, when Notaro reveals her double mastectomy and performs the remainder of her set topless.
Gadsby also praised Sarah Silverman, admitting that she "struggled with some of [Silverman's] early stuff because I'm a bit of a prude."
"Sarah's doing something incredibly constructive at the moment, hats off to her. I also love Maria Bamford, and Margaret Cho I've always really liked for calling out bullshit," Gadsby said. "One of the shows that influenced 'Nanette' for me was by performance artist Adrienne Truscott. She did a show in Edinburgh called 'Asking For It' without any pants on where she recalibrates rape jokes."
Cameron Esposito takes a similar approach in her recent special, conspicuously titled "Rape Jokes," which she released for free on her website.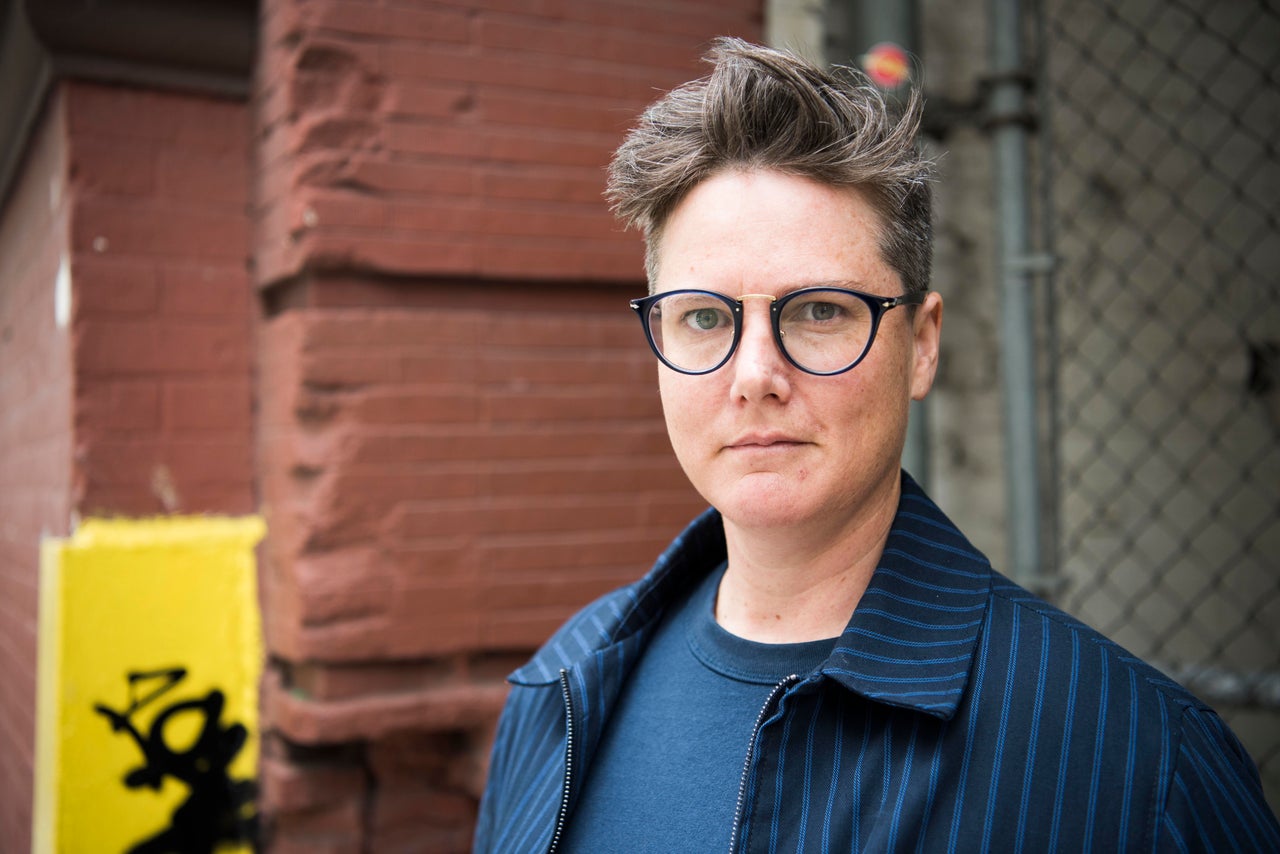 Amid the rise of so-called "P.C. culture," comedians have debated whether they have a responsibility to their audiences beyond being funny. For Gadsby, our current reality begs that they do.
"If your only responsibility is to make people laugh, then get off national television," she said. "If you're going to spread your poison ideas just because it's your right ― heaps of people are funny. Piss off. Those same men cry when people say 'You're shit,' and then they write their whole new Netflix special about some criticism they got from people on Twitter. It's like, no, actually, you guys need to toughen the fuck up. I've had people muttering rape threats from the front row, these guys don't know what actual resilience is."
(For the record, her post-show calming ritual involves listening to ambient music, specifically Red Gold Yesterday by Luchs, or recordings of bird songs.)
That said, Gadsby believes that anger, as she explains in "Nanette," has the power to unite people, just as laughter can. She sees "Nanette" as the most constructive way to house the fury she feels and suggests others do the same. Several lines from the second half of her show, especially when yelled, sound like slogans you'd find on feminist T-shirts.
"Your resilience is your humanity."
"There is nothing stronger than a broken woman who has rebuilt herself."
Sitting outside the coffee shop, Gadsby joked that she's come up with another one since living temporarily in New York.
"Certainty is a perversion."
Several times during "Nanette," Gadsby says she's quitting comedy. But that's not entirely true, even though she feels she could retire happily after this show. She's writing a book, and expects that to be her next big endeavor, though she'll continue to work on her act, however it might be classified.
"I'm not quitting, but I'm not playing by the rules," Gadsby said, taking the final sips of her now-melted iced coffee. "I won't be worried about where I leave an audience. Whatever I do, I'll always involve telling stories with a rich, rich vein of humor running through, but if the only reason I'm opening my mouth is to make people laugh, that's not enough for me. There's too much noise in the world. My brother offered me a job in his fruit and veg shop. I'd do that. I'll get off this ride as soon as I'm more worried about my career than what I'm saying. I came from nothing; I'll go back."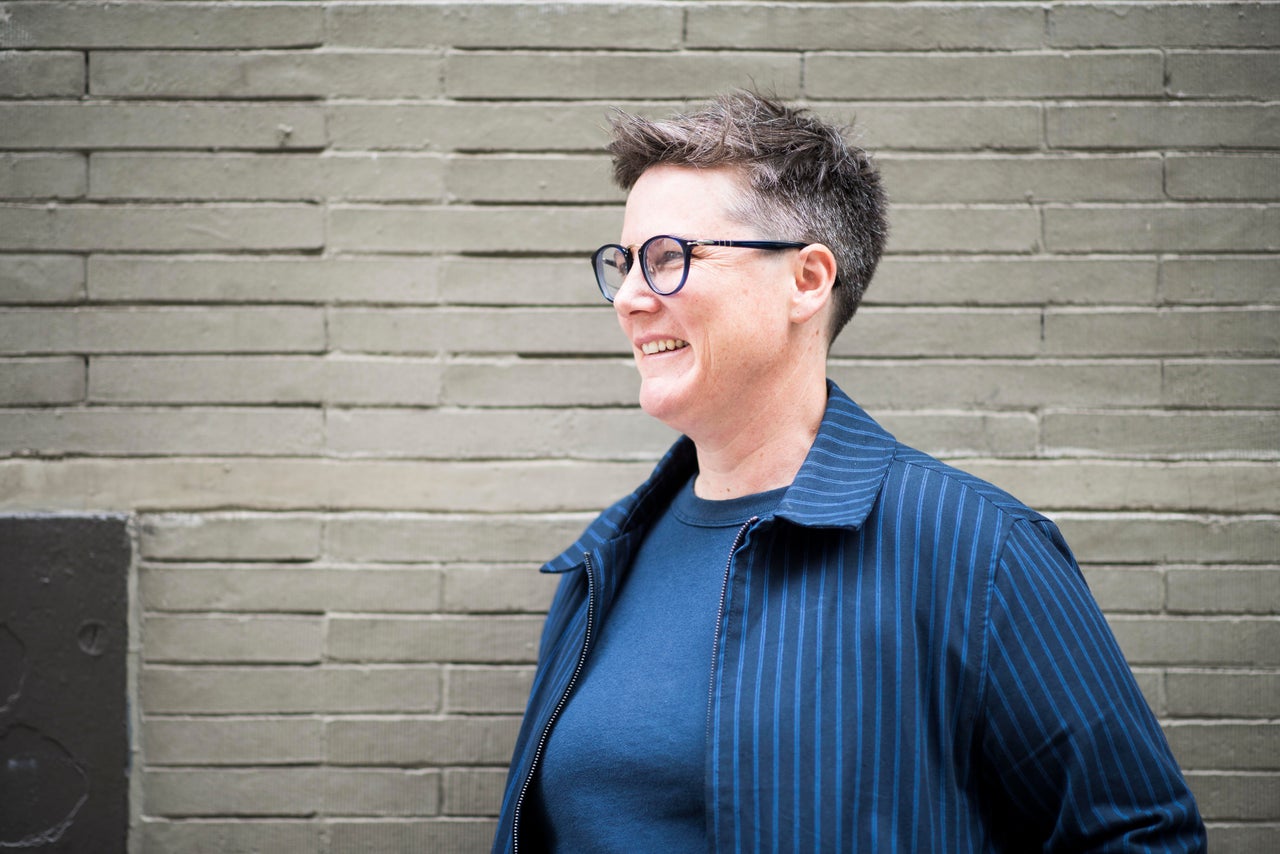 Popular in the Community