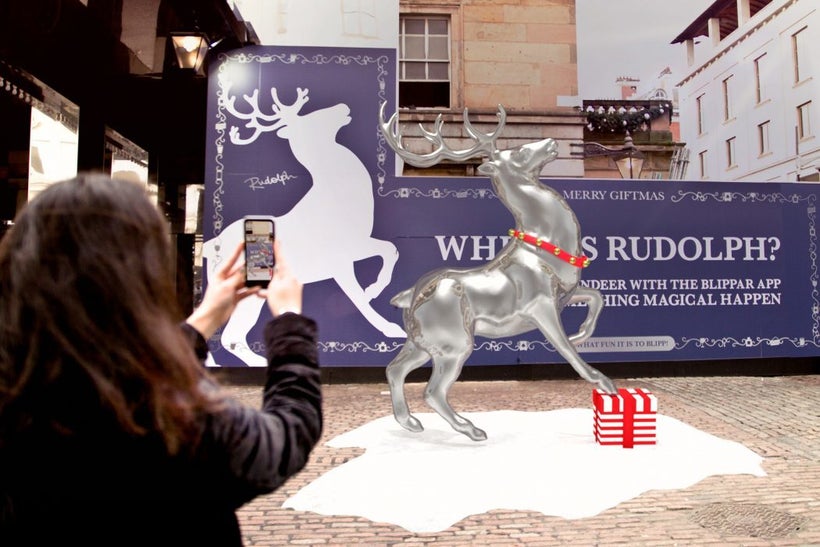 Millennials are notoriously fickle creatures, and analysts such as Goldman Sachs spend a large amount of their time and resources trying to understand this trillion-dollar market. One consistent trend that does emerge from this research, however, is that younger generations do love gamified experiences, whether at school, in the workplace or, more recently, when shopping.
But there are also companies developing their entire business models on gamifying online shopping, focusing on premium brands and luxury goods popular with that segment of style-conscious and value-savvy consumer.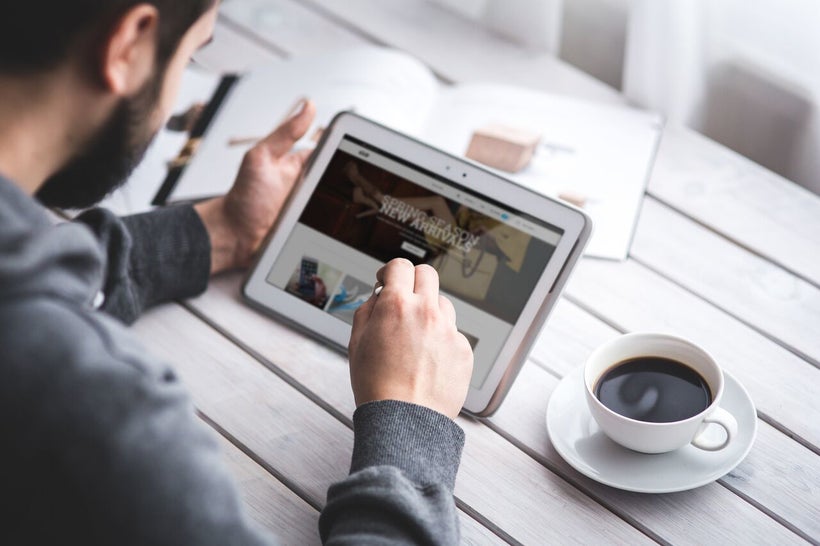 Recently launched in the UK, Slidr is a site that works through a crowd-subsidy system where you pay a small amount to purchase credits, and use those to reveal a discounted price on the products you want. A higher-value item like an iPad costs 7 credits per slide, but it is possible to get a discount on something like a Nespresso machine for just 3 credits. At the time of writing, the range of products available on the platform included handbags by Prada and Fendi as well as the latest iPhone 7.
Once a user spots something they like on Slidr, they have the option to use some of their credits to reveal a discounted price. This will always be cheaper than the RRP (Recommended Retail Price), explains its co-founder Marwan Salem, but exactly how much cheaper depends entirely on how persistent the user is. The price does go down each time someone slides, so if you have several people interested in a product the discount can quickly increase, until someone snaps it up, that is.
So a handbag that retails at around £700 can go down to £650 after a few slides, and even further (there is no set lower limit) as the competition heats up. The Stella McCartney I was looking at went down in price by over £167 after I had spent £20 worth of credits, which means that even if you're largely subsidizing your own discounts it can still be worth it.
According to Salem, they developed their model based on retail psychology and behavioural analysis of consumer behaviour patterns to create a "sticky" experience for consumers.
"This is the result of two years of intensive in-house R&D to create a proprietary algorithm that dynamically analyse consumer behaviour patterns and decide on the price drop accordingly," he explains. "What we wanted to make was a game that was exciting, but at the same time one that you can't really lose, because the price you get is always lower than you would pay in a shop."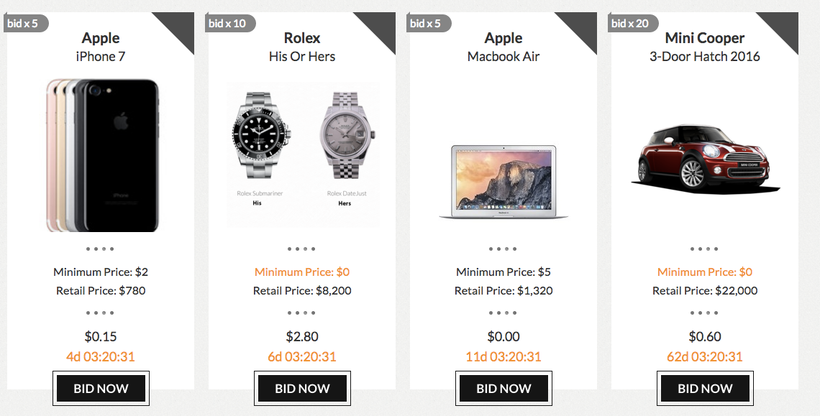 BidAffairs is another site promising up to 95% discounts on luxury items through different gaming mechanisms. In one game, each item (ranging from Macbooks to Rolex watches and even a Mini Cooper car) is only available for a limited time, and as the timer counts down towards zero, the challenge is to be the last bidder standing. Each time someone bids, a few extra seconds are added to the timer, so that the game continues until someone "calls the bluff." The happy winner then gets the item at the discounted price listed, shipped for free to them, anywhere in the world.
"The important thing is that these are not discounted products, they are just sold at a discount through this subsidized model, so the experience you get – the packaging, the authenticity certificates, the warranty – is all exactly as it would be had you purchased it at the full price from the brand or a major retailer, which is where we source them ourselves," explains BidAffairs Co-founder Georges Choueiry.
Both companies are part of the UK Lebanon Tech Hub accelerator (a joint initiative by Lebanon's Central Bank and the UK Government which aims to support the growth of the knowledge economy in the country) partnership between Lebanon's Centre, with Slidr "graduating" from last year's cohort and officially launching their site in the UK a few months ago, and BidAffairs arriving as one of this year's cohort in October after successfully piloting their business model in the UAE, where they've sold over 150 items such as Louis Vuitton bags for $84, Cartier Bracelets for $43, iPhones for $50 and a Vespa for $119.
It all comes down to a matter of "greed versus speed," according to Choueiry. "Do you grab a really good discount while you can, or do you hold your nerve and wait for an even better one, giving someone else the chance to snatch the bargain from under your nose at the last minute?" It's the sort of simple yet compelling mechanics that popular game shows have used to keep us hooked for decades. And it's also what these start-ups are betting will also keep those elusive Millennial customers hooked for years to come.
Calling all HuffPost superfans!
Sign up for membership to become a founding member and help shape HuffPost's next chapter
This post was published on the now-closed HuffPost Contributor platform. Contributors control their own work and posted freely to our site. If you need to flag this entry as abusive,
send us an email
.