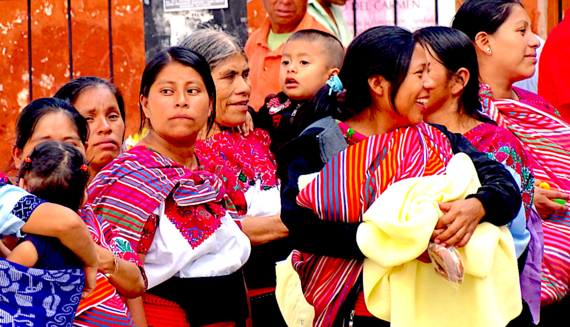 When investing, it may initially seem logical to focus only on the companies that offer the highest returns. However, in a rapidly evolving world, economics is about far more than crunching numbers. After all, while an organization's balance sheet may tell a lot about its solvency, it often fails to take into account the potential value that can be created by a company or region through social initiatives such as bringing more women to the workforce.
These factors are often neglected by common metrics used to gauge a company or region's value, but for individuals who are interested in investing for positive change as well as financial returns, these factors are invaluable. They're also precisely what "The Angélica Fuentes Foundation is focusing on with their Gender Equality Fund - or "GEF".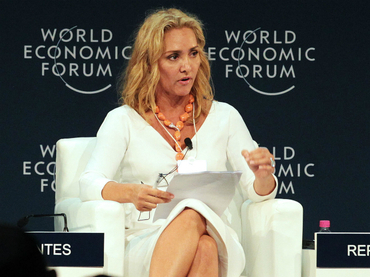 "The Angélica Fuentes Foundation was launched a little over two years ago," says Angélica Fuentes, founder of the organization. Fuentes explains that since its founding, the foundation has had "direct impact in four million girls' lives." She explains that they've "learned a great deal about what financial independence does to women. How the benefits are not just for them, but for their families, and their communities."
In order to ensure their efforts are successful in the long term, Fuentes explains that her team strives for financial sustainability in their work. Along those lines, The Angélica Fuentes Foundation "is currently finalizing a project that will link the top of the corporate community with the women at the base of the pyramid, to come together and further gender equality and women's economic empowerment," Fuentes says. "That project is GEF, and that's the Gender Equality Fund."
GEF allows people to invest in a fund consisting of bundled up publicly traded US companies "who have better or improving practices on gender equality and women's economic empowerment," says Fuentes. "We're going to have a bias toward capital preservation, and that's what our investments are going to be focused on."
Higher Returns Through Gender Equality
Fuentes believes that "by focusing on the performance of the fund, it will create infrastructure - or will subsidize the infrastructure - to allow the women at the base of the pyramid...whether they be here in the United States, or abroad, the possibility to be micro-investors, doing away with the transaction costs that would make it almost impossible for them to do so, and having the possibility for the first time in their lives, of capital market returns."
While any investor would be more than happy to see dramatic economic growth, Fuentes hopes that GEF will also lead to positive social change. "When women come, through an opportunity, to the workforce, it creates economic growth, but it also fosters social development," Fuentes says. She goes on to explain that "women tend to invest a lot more in their children's education and health, versus their male counterparts. There's a study that Mckinsey Global Institute put out, that says 'by advancing women's equality, we can add up to $12 trillion dollars to global growth.' That's how important women's equality, women's advancement is for the global economy."
A Proven Record of Gender Progress
Of course, there are still many people in economics who are skeptical of mixing finance with philanthropy. However, Fuentes has a proven track record in business as well as social awareness, having served at the executive level at a number of major companies in Mexico. "Coming on board as CEO of Omnilife, which is a nutritional supplements company, and Angelíssima, which is a cosmetics line...it was very important for me to advance women," Fuentes says. "When I took over the administration, there was somewhere around 40% women, 60% men, because it was a direct sales company. When I ended up being the CEO, it was more 70% to 30%, women to men, doing the business of direct sales."
To make this shift, Fuentes explains that she was focused on creating "policy within the company that could be family friendly. Because, anything you do for a woman is not just for a woman, it's for society, it's for the family, it's for everybody. So we instated flex time, home office. I even created breastfeeding infrastructure for women."
Paving the Way for Greater Social Change
Fuentes explains that in many cases, the efforts of private companies with regard to gender issues can actually serve as a template for greater societal change. "We actually gave two weeks paternity leave two years before Mexico made it law to have one week of paternity leave. I allowed women to take the 90 days - in Mexico, there's maternity leave, 45 days before you have a baby, 45 days later - so I allowed women to take the 90 days. Women are not sick when they're pregnant and give birth. So, those 90 days allow women who were pregnant and had their babies to come back to the workforce. There's incredible talent out there - female talent. We just need to give them the opportunities."
"When we finally finalize the project that is GEF, The Gender Equality Fund, I think companies will actually start seeing the benefits of having invested funds in their companies, by us really keeping track of what they're doing, as far as gender equality, and women's economic empowerment, internally and externally, is concerned. And I am sure that a lot of the companies will follow through, and by that, they will allow other women, and it will be more diverse, and they will, I'm sure, have more possibilities of having better performance in their companies."
Related
Popular in the Community