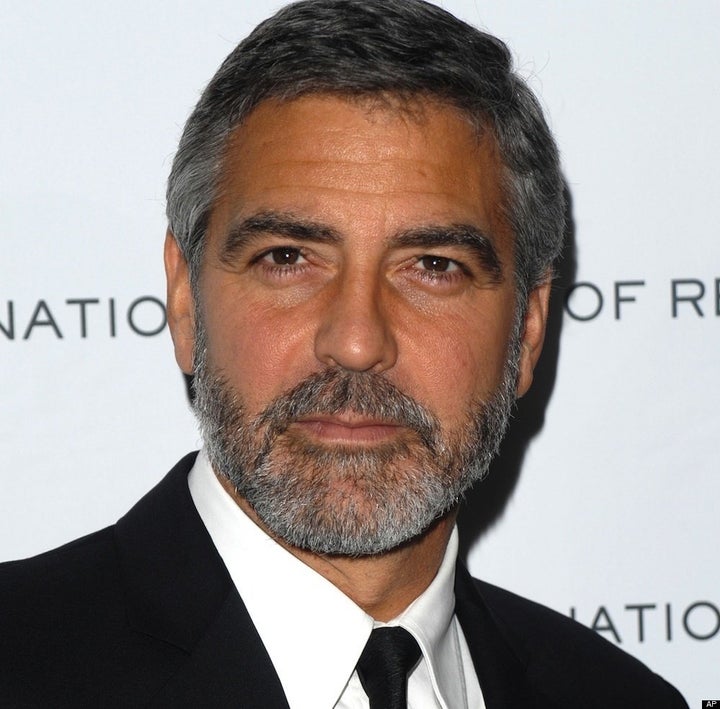 The story of how George Clooney got my sloppy seconds starts with a faceless couple having sex in a real estate open house.
Four years ago, while a big Broadway agent in New York named Chris was getting his shoes shined, he passed the time reading a GQ article about the hot phenomenon of "house humping." Remember, the real estate bubble was at its peak, and such a trend would arguably be the prick that burst it (or in TV sitcom terms, when real estate jumped the shark). But that agent was no dummy. He went back to his office, Googled "house humping" and saw a connection to a movie I'd just made: a real estate musical called Open House that the Weinstein Company had just released. It turns out the GQ story -- and indeed the whole "trend" of house humping -- were the fruits of a viral stealth campaign I'd unleashed to promote the film.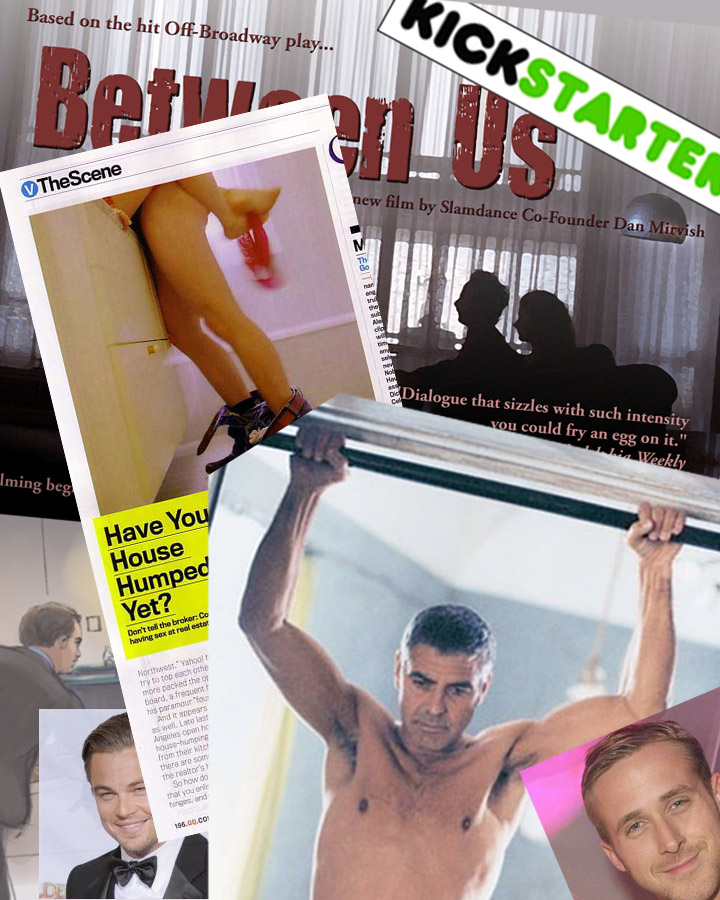 By sheer coincidence, I called Chris that same day and he was eager to talk. There was chatter at the Weinsteins about turning my film into a play, and I was looking for a good playwright to adapt it. But while I had him on the phone, I also asked him if he had any plays that would make good film adaptations. Yes! He had stacks of them.
I came to New York and literally stuffed them into my carry-on bag for the flight back to LA. As The New York Times recently noted, a lot of New York playwrights become TV writers. Why? Because there's good steady money in it for the playwrights (and their agents). What's been Broadway's loss has led to a golden age for TV. But unless a play wins a Tony or a Pulitzer, chances are it won't get made into a feature film, and even if it does, it's not a huge payday for the amount of time it takes to develop. So until a guy like me walks along, no one seems to bother.
Out of all the plays I read, though, only two struck me as good candidates for a film adaptation. The first one I considered was "Farragut North" by Beau Willamon. It's about a young campaign aide working for an idealistic candidate in the run-up to the Iowa caucuses. It's smartly written and for so many reasons was a perfect fit for me to direct, not least of which is because I had been a speechwriter for Iowa Sen. Tom Harkin just before he launched his presidential campaign in 1992. Beau himself had worked for Howard Dean, and his play captured the right tones, drama and locations of an Iowa campaign very well. My only concern was that while it worked as a play, as a movie it would feel a little too much like one of the flashback episodes from The West Wing where Sam Seaborn goes to work on Jed Bartlett's campaign. I couldn't help but wonder if indeed it was, in a sense, designed to get Willamon some TV work. And I say that as a genuine compliment: There's not a lot of writers who can do what Aaron Sorkin can do, and do it well.
The other play that I gravitated towards was "Between Us" by Joe Hortua -- which had been given to me by a different agent. It was a dark comedy exploring the bittersweet friendships between two couples who meet as old friends and discover their lives are tarnished by money, success, sex and children. It had gotten great reviews when it premiered Off-Broadway in 2004 at Manhattan Theatre Club in New York, and the characters struck a very personal chord with me, given where my own life was at the time. More important, I had some interesting ideas for how to adapt it cinematically -- sort of a Who's Afraid of Virginia Woolf with the tone and scope of Sideways. I met with Hortua, he liked where I was going with it, and we happily collaborated on the adaptation. I helped introduce Joe (the playwright) to Chris (the agent), who wound up negotiating our deal -- shined shoes and all. After a few false starts interrupted by the economic downturn (Remember the prick that burst the housing bubble? Could have been me.) and my own foray into political writing (as co-author of a critically-acclaimed novel) -- we're now poised to start shooting in March. Of course, we're doing it on a micro-budget level, raising our money in part through crowdsourcing on Kickstarter.
As for "Farragut North"? After I passed on it, the play was produced the next year at the Off-Broadway Atlantic Theatre Company before moving to LA's Geffen theatre, where it starred Chris Pine and Chris Noth. Somewhere along the way, Leonardo DiCaprio jumped on as a producer, with George Clooney set to direct. Ryan Gosling and Philip Seymour Hoffman will star, and the title's been changed to The Ides of March. They start shooting in February with Sony is releasing the film (and no, I don't think they had to raise their budget through Kickstarter). Clooney's a fine director, and I have no doubt the movie will be very good: Look for it at next year's Oscars.
So in the end, I suppose all's well. Clooney and I both get our movies made, both playwrights get their films adapted, and the agent still has shiny shoes. See, Hollywood does have happy endings!
Update 12/6: Seems that George has taken a liking to play adaptations. Today came word that he'll be adapting the West End version of "Enron" with producer Laura Ziskin. There's a bit of a dust-up that he's not using the original British actors. No less an authority than Perez Hilton writes "there's always the mentality that if it's not broken, why try and fix it?" but when the play had a run on Broadway last May, it closed in 13 days due in no small part to a brutal review in The New York Times. Um, I'm guessing that's why the Cloon's trying to fix it.
Popular in the Community