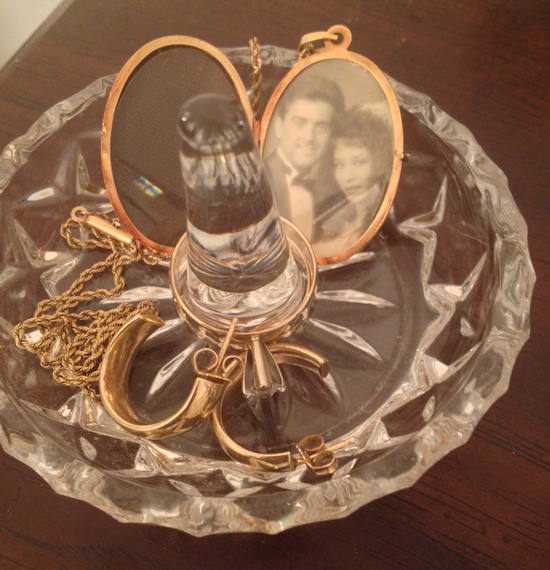 I met my ex-husband the day after Christmas in 1989. We dated for two weeks before I moved in with him, and we got engaged six months later. We never fought and very seldom did we disagree on things. I believed that I had met my soul mate. We were inseparable and times we were apart, we called each other ten times a day. I never understood the feeling of being complete until I met him. By the second year of being engaged we got married.
We were only married a few months when I was diagnosed with cancer. You always hear about other people having cancer but until you experience it yourself, you don't quite grasp the concept of what it does to you and those around you.
If having cancer was not enough, my husband's mother also was diagnosed with cancer and passed away within sixteen months. His parents were married for thirty-six years and still very young. Sadly, eleven months after her death, his father passed away of a heart attack.
We were blessed enough to have a child in between my times with cancer and it seemed like we were stronger than we had ever been, until 2003 when we learned our daughter was molested in a church. The very emotions of that event tore our marriage apart. We were left to deal with the emotions of a situation that each of us dealt with differently.
Life Kept Throwing Punches
A few months after we separated, our daughter was diagnosed with autism. After 14 years of marriage, I found myself in my 30s, divorced and a single parent.
Dating had changed a lot in the 14 years I was married -- I had some relationships that lasted a few years and some that lasted a few dates. I kept finding myself comparing each person I dated to my ex-husband and none of them could ever measure up. Each time one of the relationships ended, I would ask myself if I would ever meet someone again.
Come 2008, I began to feel like life was passing me by. I didn't want to let life's circumstances get me down, but the truth was I was getting tired. You see, I am a five-time stage-four cancer survivor, but I have had cancer seven times. My life was far from bad, but I felt like I had no purpose. I believed if I could find out who I truly was then maybe I wouldn't spend the rest of my life alone.
On my search for myself, I tried not to focus on cancer or the obstacles. I knew if I slowed down that there was the possibility I might not ever get back up again. I decided to do something to change my life and my circumstances, so I started a business.
Once again when things finally seemed to be going well in my life, I was faced with failure and being alone -- the person who ran my business quit without notice. I came to the conclusion that maybe I was not meant to be on the path I was on or have the new life I created for myself and others.
When I told my ex-husband what happened in my business, he started asking questions and suggested that I let him help me out until I could find another person. He began working from another state so I would not give up on what I created. His actions, along with many others through the eleven years, made me dream about what life would be like if we had not gotten divorced.
Fast forward to 2013, my ex-husband and I found ourselves struggling with an adult with Autism. Even though we were divorced, we co-parented well together. Over the years, we still did holidays and events together for our daughter. Our marriage didn't work, but we knew having a special needs child took the work of both parents.
In the end, the demands of the business and our daughter caused us to spend more time together, and we both came to realize that we still had feelings for each other. Getting divorced taught me a lot of lessons about life.
Life is not a fairytale, at least not the fairytales we dream about as kids. We have to make our fairytales. We have to create our dreams, and it takes work and perseverance. You don't get the good stuff without going through a lot of unexpected hard stuff.
They say time has a way of healing all wounds, and that the world can break every one, but it is in those broken places that we find our strength to become whole again and to continue on our journey. And sometimes that strength can lead you back to where you belong.
Support HuffPost
A No-B.S. Guide To Life
Related
Popular in the Community