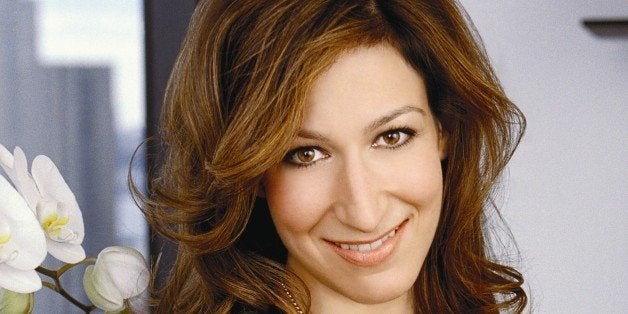 Teen girls and young women in the U.S. are smarter than ever about their physical and emotional health. Teen pregnancy is at an all-time low; drug use, smoking and alcohol abuse are down; and we're even seeing that girls are more focused on being fit than thin -- just search #strongisthenewskinny on social media!
Many of these healthy decisions can be traced to a sudden and important shift in this generation of young women, who are laser-focused on creating a huge, successful life for themselves -- on their own terms. It's a GIRL POWER movement. In a national survey, teen girls and young women said that what makes a person powerful now is independence and the ability to make her own rules (not fame or money!). Health is power. There is nothing more central to a young woman's sense of self than having control over her own body and mind.
Admittedly, there are still dark places where teen girls' insecurities and dangerous actions fester. Vicious bullying cloaked in anonymous questions and answers are spreading like weeds on Ask.fm, and pro-anorexia inspiration pages have planted their black flags on Tumblr.
However, girls are using those very same social tools to shine light into those dark corners and take back control. In the last year, the war on teen girls' body image took a twisted turn -- there is a warped new obsession with having thighs that don't touch. Girls call it the "thigh gap." But as this toxic idea began to take hold, young women fought back just as strongly with an anti-thigh gap campaign, posting pics of body-positive celebs like Beyoncé with captions that said: "If Beyoncé doesn't have a thigh gap, I don't need a thigh gap!" and "No thigh gap, no problem." The backlash was so resounding that Instagram and Tumblr took steps to remove and hide the objectionable material as well as to warn users about it. That's power!
Even young women's overwhelming response to #yesallwomen and #bringbackourgirls is a way for them to feel a greater sense of control over their bodies and their destinies. Some have dismissed these campaigns as "hashtag activism," but those critics miss the point. By adding their voices to these movements, girls feel validated, stronger and more deeply connected to young women across the country and around the world.
In fact, it is not enough for young American women to embrace their own GIRL POWER; they feel that girls everywhere deserve the right to make healthy decisions about their bodies and minds.
One of these women is Lindsay Brown, 22, founder of The SEGway Project, which teaches soccer to girls in the developing world to help them find their confidence and to break down gender barriers. (Lindsay also appeared on a cover of Seventeen as the winner of the "Pretty Amazing" reader-cover-star contest, and she was the Seventeen ambassador for Chime for Change, reporting from the global concert event.) I reached out to Lindsay to understand how health and power are playing out globally, and she had this disturbing story to tell:
Last November, Manisha, a 13-year-old girl on my soccer team in Nepal, committed suicide. No one saw it coming. Manisha always had a smile on her face and was our team's leading goal scorer. After her death, I learned that Manisha's suicide wasn't uncommon in our little village. In fact, suicide is the leading cause of death for women of childbearing age (15 to 49) in Nepal as well as in many other countries in the developing world. I have studied international development for years and always assumed other health issues such as childbirth, malaria or even domestic violence were more likely to kill the teenage girls I was working with. But these women and girls have absolutely zero control over anything in their lives, so when they lose control over their own bodies during adolescence, they choose to die rather than face their future.
It's an incredibly grim realization. And when faced with global threats to women's health and safety like domestic abuse, sexual abuse, female genital mutilation, sex trafficking, HIV and AIDS, girls can find the obstacles insurmountable. But the key, as Lindsay has learned on the front lines, is to give these women a voice and listen to what they have to say.
We must chime in for every girl who feels vulnerable and out of control but also for every girl who wants to share her strength to help those who are struggling.
This blog post is part of a series produced by The Huffington Post, Hearst Magazines and Chime for Change, in celebration of the one-year anniversary of The Sound of Change Live, the first global-concert event in history to raise funds and awareness for girls and women's empowerment. The series will focus on the three pillars in the Chime campaign: Education, Health and Justice. For more information about Chime for Change, read here. To see all posts in the series, read here.
Related