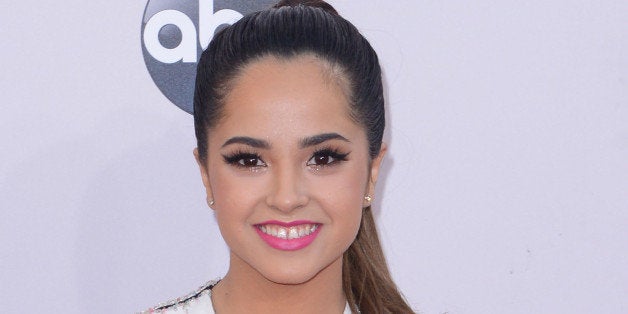 When I was 9 years old, my whole life changed. My parents, the most loving and hardworking parents a girl could ask for, had been struggling financially. And in the blink of an eye, I was forced to say goodbye to the stability I once knew. My family lost our house, and my parents lost the security of knowing how they would buy food or put gas in the tank -- how they would take care of their kids.
My grandparents were gracious enough to take us in. Without hesitation, they opened their home to a family of six, and let us kids take over their space for two and a half years.
During this time, my parents showed me what it means to be selfless. Despite the stress and the sleepless nights they thought we didn't know about, they never broke down. They always found ways to keep us happy. We couldn't go to the mall, but they would take us to The Salvation Army and let us get football warm-ups for my brother, new toys, a bike, or other treasures people had generously donated. Aunts, uncles, and other relatives went out of their way to give us hand-me-downs and meals. My parents even made the sacrifice to give me voice lessons and put me in dance classes.
As I saw everything my parents were still trying to do to provide for our family, I desperately wanted to help. I wished so badly to be able to pay for groceries or a tank of gas. I was too young to be a waitress or work at a clothing store, but there was another path that could give me the chance to help take the load off my parents' shoulders. That's when I decided I wanted a career in music.
With the support of my family, who had almost nothing but believed in me and my passion for music, I dove into singing and dancing. Performing became an outlet, and it led to so much more. It instilled in me that anything is possible, and opened the door for how I was going to give back to my family.
I want my fans or anyone who reads this to realize how much positivity and selflessness can impact a life. It helped me when my family was struggling, and it will help anyone who is having a hard time. When those around us hit rock bottom like we did, take a cue from my aunts and uncles who were so willing to give what they didn't need, or my parents, who gave to us even when they didn't have enough themselves.
I think the biggest lesson I learned is that what you put into the universe is what you get back. When my family was having a rough day, a smile from a stranger, a hug from a relative, or even a bike donated to a thrift store was a huge gift to us. These little things gave us the boost we needed to make it through. And because people were so good to us, and my family was so good to me, I now have the chance to be good to them. That's my reason for giving. What's yours?
This post is part of a series produced in celebration of #GivingTuesday, which will take place this year (2014) on December 2. The idea behind #GivingTuesday is to kickoff the holiday-giving season, in the same way that Black Friday and Cyber Monday kickoff the holiday-shopping season. The Huffington Post will feature posts on #GivingTuesday all month in November. To see all the posts in the series, visit here; follow the conversation via #GivingTuesday and learn more here.