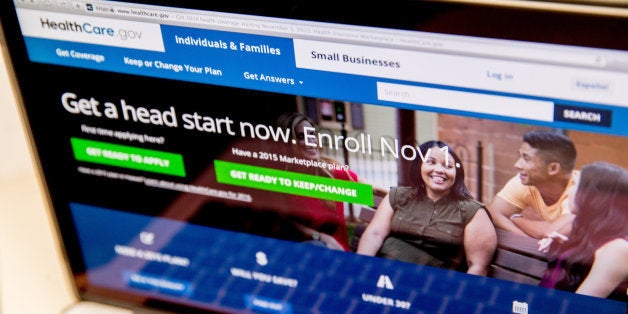 Obamacare, the Affordable Care Act (ACA), has dramatically affected almost every American's healthcare decisions and healthcare costs. Benefits provided by the act and its regulations have changed relationships between doctors and patients.
Why do I call these semester grades? Well, I am a university graduate and also a university professor, so grades are a part of my experience, just as they have been to most Americans. And as author of the navigational guide book about using the American healthcare system Surviving American Medicine, I am able to evaluate the experiences of people with the ACA in light of my 4 decades of academic and clinical practice, as discussed in my website as well. Also, semester implies that these are interim evaluations, and we all know there continues to be talk of expansion, improvement, modification, and even repeal of Obamacare in this electoral season. So we have more regulations, laws, and insurance modifications along with more physician changes that will continue to affect our attitudes towards the ACA and American healthcare. But let's look at how well the ACA and all of us are doing with the healthcare system right now.
In April 2014, I gave Obamacare a grade point average (GPA) a 2.0 (letter grade is C). By August 2014 the average had improved a little to 2.2 (C+). Has this changed now? Here is my evaluation split up into the ABCs and PQRs.
BENEFITS: the ACA has brought changes to most health plans unless the employer has an exempted plan. New benefits not previously covered include elimination of pre-existing conditions; payments for prevention and screening; access to dental and vision care for children; expanded rehabilitation, mental health and prenatal care; and coverage for patients participating in clinical trials. My grade: B, since many expensive drugs and treatments are still difficult to get approved.
CONFIDENCE: Gallup polls have shown that overall public confidence in health care increased from 31% in 2008 up to 41% in 2012. This enthusiasm at the beginning of the ACA implementation has been continued since the 2015 confidence was 43%, but it has not increased further. In my practice I see patients continuing to be worried about how rates will change, how physician panels will change, and how coverage for their expensive medicines may decrease. My grade is C for this aspect, since 57% of people still lack confidence in the polls and my practice.
PRICE: Costs associated with ACA have exceeded estimates. With the mandated increased benefits in all plans, private healthcare plans have seen premium increases of 13-38%. Patients over 65 covered by Medicare have increasingly opted for Medicare Advantage with a rise in enrollment of 8% per year. The ACA is gradually closing the donut hole and reducing patient charges for prescription medications. Overall, American healthcare costs increases have slowed considerably, although it is not certain if this reduced inflation of costs is due to better physician performance, stricter insurance authorization, or changes within the ACA itself. Unfortunately, most individuals insured through employers or private plans or in the marketplace have experienced much higher deductibles, higher premiums, and more prevalent preauthorization review with cost management. This has made these people feel under-insured, despite the fact they have an insurance policy. Some businesses have reduced the available hours for employees in order to avoid ACA mandated health insurance requirements. My grade: C, Obamacare is expensive unless you get the generous subsidies in the marketplace.
QUALITY: 1 in 14 patients are receiving care through physicians and hospitals participating in alternative payment models (like the 700 accountable care organizations, ACOs), which must report quality metrics on all their patients. This has improved compliance with some quality measures. In hospitals, there has been a 17% reduction in patient harms (e.g., in hospital infections or blood clots). Re-admission rates (after patients have been discharged) have decreased with ACA mandated use of transition care through care coordinators and/or nurses. My grade: B minus, many expensive interventions are delayed or unavailable to some patients.
RECORDS: Physicians are increasingly embracing use of electronic medical records (EMRs). This allows administrators in insurance organizations, healthplans and government to evaluate how well we are delivering care, and in time may allow us to individualize care more precisely (Big Data projects). Overall, 56% of doctors are using EMRs. Some patients value using patient portals to get results, schedule appointments, get disease and treatment information, and exchange messages with their doctors. But most patients don't care about these EMR benefits, and physicians dislike the mandates for reporting "meaningful use" compliance in order to maintain regular Medicare payments or network participation. My grade: C, too much busy work, too expensive and not enough doctor use yet.
So the overall grade for the first semester of 2016 is 2.53 or a B minus, the highest grade yet for Obamacare. But it is not perfect, as seen in the above discussions. There are many improvements that can be made through regulation, legislation, revision or replacement. But some progress has been seen for some people, albeit not for everyone.
•Always have health insurance.
•Discuss available plans with your employer's Human Resources department, union, a Medicare adviser at the social security office, a private health insurance agent, or state Medicaid office. See my book Surviving American Medicine for a discussion of various types of health insurance plans.
•Once you have insurance, be sure to discuss with your doctor all the prevention and screening that you need to stay healthy.
•If you have a chronic condition, discuss care coordinators with your doctor, who may have a care coordinator and/or nurse available at the office or through the hospital or health plan.
•Use websites such as NIH, CDC, or Surviving American Medicine to get sophisticated information to discuss with your healthcare team.
Support HuffPost
The Stakes Have Never Been Higher
Popular in the Community