I bruise like a peach -- even a gentle bump into a corner of a desk will leave me with a big, purple bruise on my hip. So when my friend suggested that we play paintball, my natural response was, "Why on earth would I voluntarily put myself in a position to get bruised?" My friend convinced me by saying that paintball will improve my agility (true), give an awesome rush of adrenaline (true), and prove that he is better than me at something (debatable...).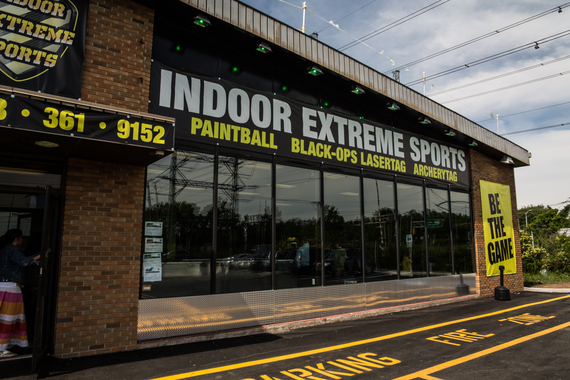 I thought we would have to drive to middle-of-nowhere New York in order to find a place to play paintball. I thought, "You need a wide, outdoor turf or a field to play, right?" Wrong! Little did I know that paintball can be played indoor, and there happens to be a place so conveniently located just a short subway ride from Manhattan called the Indoor Extreme Sports in Long Island City.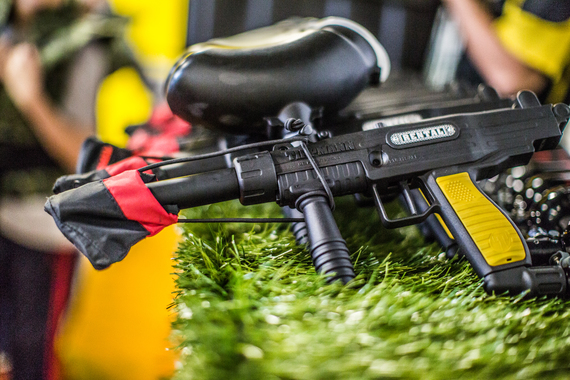 Indoor Extreme Sports is the home to the only indoor paintball facility in New York City, and the only Reball center in the Tri-state area. Unlike traditional paintball that leaves players splattered in paint after the game, Reball is a reusable, paint-less ball that could be fired over and over again. As a result, Reball not only allows players to practice their aim without wasting money on paintballs, but it is environmentally friendly. In addition to paintball, Indoor Extreme Sports also hosts other unique games like black ops laser tag, archery tag, and zombie experience.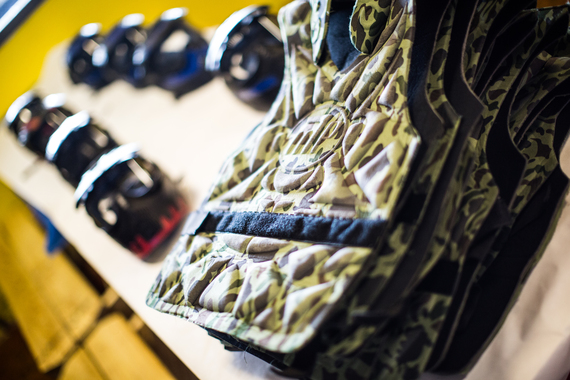 Upon arriving at the facility, my group of eight people -- a perfect number for an intense tournament of 4 vs. 4 -- received a brief yet thorough tutorial on paintball safety. Indoor Extreme Sports recommends wearing a long sleeve shirt and pants for protection. When it was finally our turn to play, we donned our protective gears (i.e. mask, chest and back protector, etc.) and proceeded to the battlefield like brave soldiers.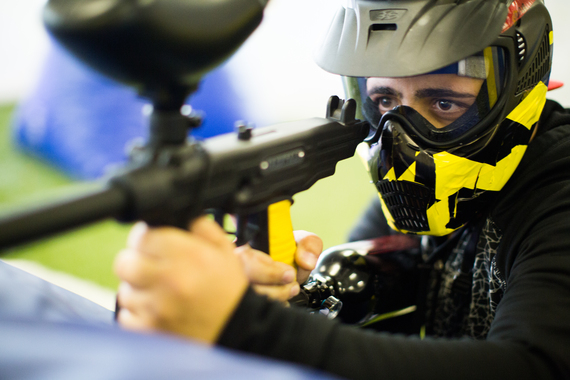 Our 4 vs. 4 tournament included three rounds of five games, with each round having a different theme. The first round was "Last Team Standing," and the rule of the game was simple: If you get shot, you are eliminated until the next match. The last team alive wins the match, and the best out of five matches wins the overall round. For the second round, "Capture the Flag," the referee placed a flag in the middle of the field, and the first team to bring the flag to their end of the field without getting shot wins the game. For the final round, we had the option of repeating one of the two previous rounds or playing "Last Man Standing."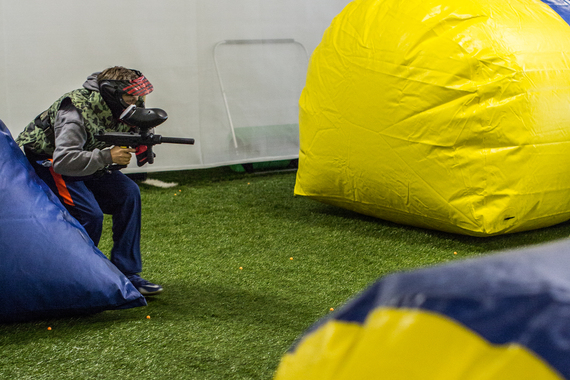 While I was a bit hesitant at the beginning and hid behind the inflatable poles in order to avoid getting hit, I soon realized that the accuracy of my aim was entirely dependent on the proximity of my target. Besides, it was so much more fun to go all out and play like you mean it!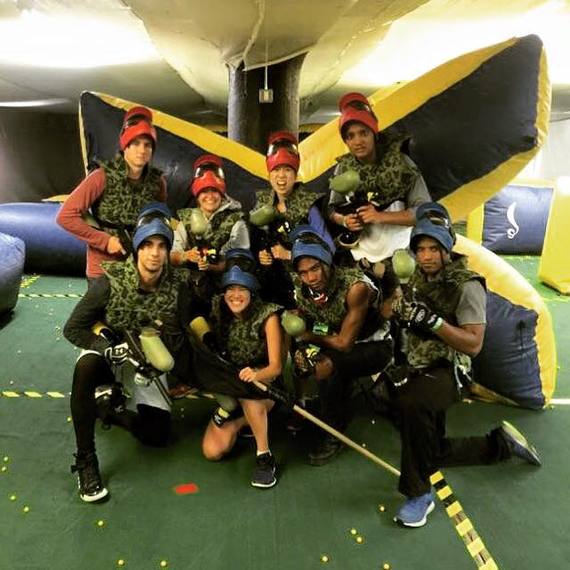 While this wasn't an "authentic" paintball experience in that in did not involve paint, I actually preferred walking out of the facility in a clean state rather than being covered in paint. I can't wait to return and try laser tag or other games that Indoor Extreme Sports hosts!
Photo courtesy of Indoor Extreme Sports
Related
Popular in the Community