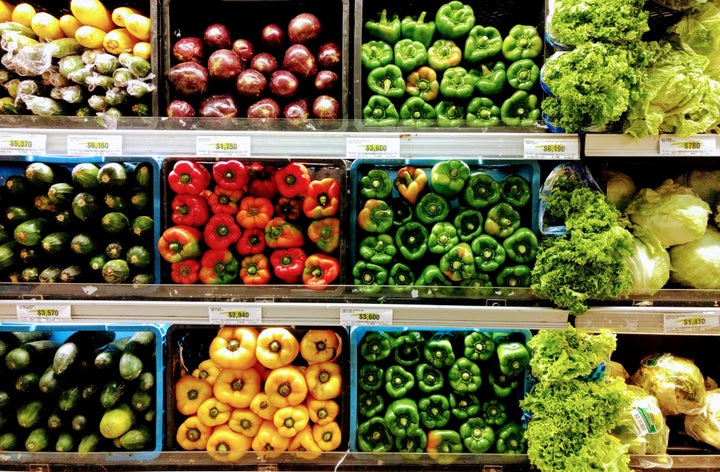 Grocers are looking to undersized peaches, sausage scraps and a bunch of other items that were previously sent straight to landfills to ensure that no shelf is left unturned when it comes to recovering food.
Every year, about 80 billion pounds of food is discarded in the U.S. And the government is tackling the issue for the first time by partnering with supermarkets, nonprofits and other groups to find innovative ways to halve that figure by 2030.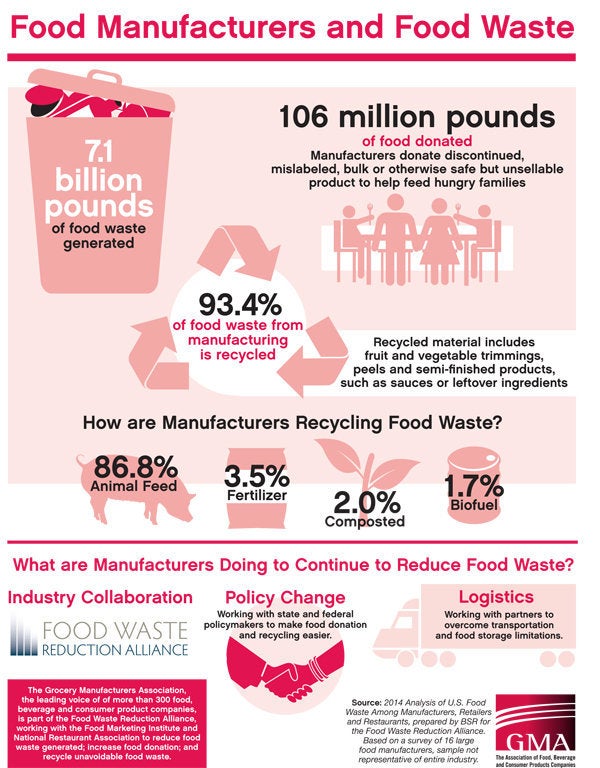 A number of companies across the country have heeded the call and many have found solutions in unexpected places. The Food Waste Reduction Alliance, which works with the Grocery Manufacturers Association and other industry groups, released a report on Tuesday highlighting some of those successes to encourage other companies to learn from their lead. 
One of those companies includes Campbell's, which has demonstrated that supermarkets can look beyond nearly expired foods and promotional items when it comes to salvaging perfectly good products.
In 2012, the Food Bank of South Jersey started buying undersized or slightly blemished peaches that local farmers couldn't sell for pennies on the dollar. Campbell's then obtained the necessary ingredients to produce a new line of salsa, called Just Peachy, and also donated the manufacturing and packaging costs.
The food bank then found local retailers to sell the product, and 100 percent of the proceeds go back to the nonprofit to support its nine hunger relief programs.
The initiative brought in $100,000 in 2012 alone. 
"It's a win for local farmers, a win for the community, and a win for the Food Bank of South Jersey," Val Traore, the food bank's CEO, said in a statement. 
While a growing number of companies are eager to get involved in the movement, many of them have concerns about liabilities and other issues. 
In response to a FWRA survey, 77 percent of companies said there are "barriers," either external or internal, that keep them from donating food they can't sell.
Some companies, for example, are worried about whether they can trust food banks and other groups to keep the food items fresh. 
Such was the case when ConAgra Foods got together with a food rescue group in Detroit. 
In 2011, the company's plant in Troy, Ohio -- which manufactures meat snacks and other products -- partnered with Forgotten Harvest, an organization that was able to identify a viable resource the ConAgra had never considered. 
ConAgra soon learned that the ends of the sausages that it had been discarding because they were unsalable could actually be repurposed into a perfectly edible food item. ConAgra began sending those "scraps" in bulk to Forgotten Harvest who then repackages the meat and gives them out to individuals and families in need through its mobile pantry project.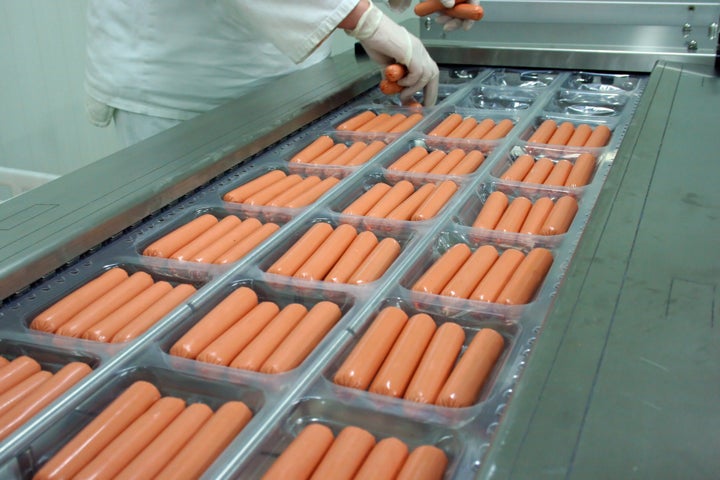 "This project … helped us to learn how to track not only the social aspect of food donation, but to also consider and quantify the environmental benefits: getting the most of the embedded environmental investments in the product and keeping organic materials out of the landfill," the company said in a press release.
But for many major corporations, just seeking out obvious resources can save a tremendous amount of product too. 
General Mills, for example, has established new systems to more effectively identify extra ingredients, over-runs of seasonal or promotional products, and other suitable foods, that can be donated. In 2012, the company doled out more than 10,800 tons of surplus food to charity.
PHOTO GALLERY
Food Waste: What You Can Do
REAL LIFE. REAL NEWS. REAL VOICES.
Help us tell more of the stories that matter from voices that too often remain unheard.