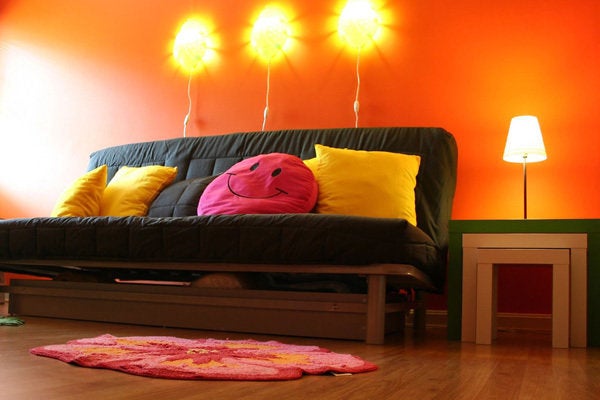 Many people are finding it hard to move house as it is still difficult to get a loan, so how do you move on with your life and change the energy and climate inside your home, while you wait for the climate to change outside your home? Here are a few tips to help you give your house and your life fresh energy. I am also sure if you do these following things you will find that the changes inside, will reflect new opportunities that will come your way in your life, on the outside.

Tip 1. One Step at a Time: If the thought of cleaning out your house all at once is really overwhelming, then decide which room you are going to start with and begin there. Take one room, one corner at a time. Maybe it will take you weeks, rather than days, but that's fine, just focus on one room, one week and then another the next. If you only have time to do an hour in one go, then do that. It doesn't matter how long it's going to take, it might take you three months, but three months is going to pass anyway, whether you clear out your house or not. So you might as well start and have it done by then.

Tip 2. Fewer Belongings: If you haven't used something in the last six months or one year at the very most, then get rid of it. Every object takes up space, but I am not just talking about physical space, I am also talking about emotional, mental and energetic space. If your house is crowded with a lot of 'stuff', you probably are also the sort of person who has a lot of internal chatter. As a result, it often means that there is much less space for new, creative ideas to come in. You will find that if you get rid of some of your belongings, your mind will also free up and it might make you more productive.

Tip 3. The Garage: As soon as you've cleared up the space, get all your unwanted objects out of the house. But don't just hide them in a place where you can't see them i.e. in your garage or in the back room. Even if the garage isn't attached to the house there is still an attachment to it by keeping it there, so clean that space out as well. If you're not sure about an object, give it to charity. It may ease your mind that someone else will get pleasure from having it.

Tip 4. Re-energizing Your Home: Give the walls a new coat of paint, so your house looks fresh and has new energy. If you're renting and you think it is the landlord's responsibility, then ask them to do it. If they won't, then just do it yourself. You are doing it for you and even though by rights it may be their responsibility I suggest that you don't use that as an excuse to not move forward, as you are the one who has to live there and it's your life, so you might as well do it.

Tip 5. Start now: Write down a list of all the things in your house that you have wanted to do and have not got round to doing. Perhaps you have been meaning to fix a cupboard, a drawer or a door. Or maybe you have been meaning to buy new bed sheets or change your room around. If you've had it on your mind to do, then now is the time.

I hope that if you would like to clear out your house these tips inspire you to go ahead and take the plunge. It's not such a huge job, if you move forward one step at a time.

That's it for this week and if you want to make contact with me please do so at sophie@howhappyis.com.