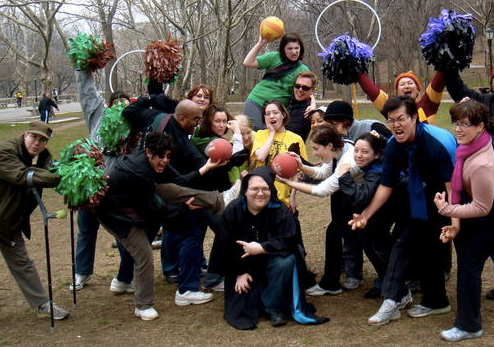 I didn't have fun for five years.
In my early 30s, I was building a writing and editing business, doggedly pushing myself to write fiction, and determined to build a real estate business for passive income.
These were serious goals, and I was prepared to dedicate all my energy to them. Added to that, I was with a man who didn't believe in leisure time. He wouldn't go to the beach for a day—or a bed-and-breakfast for the weekend—but he would fly across the country for self-growth workshops and real estate seminars.
I didn't mind. My life had always centered on work. College at Princeton, grad school at Columbia, building a writing career and a comfortable life as a freelance writer… I'd pursued my goals with a fierce, unbending work ethic. And in my early 30s, I was even more ready to put aside "childish" fun and do the "adult" work of making my dreams come true.
When the relationship ended after five years, it was winter. Through the cold days, I worked long hours for a client, redid my apartment, and read books on how to recover from a breakup—working obsessively to heal and move on.
Then, one day in January, I noticed a meetup for Harry Potter fans: "Ice Skating in Bryant Park: Put on your best themed fineries or character costume, wrap that striped scarf around your neck, and join us at The Pond!" Somehow, that appealed. Quirky. Fun. And if I didn't like the people, I never had to see them again.
But, I did like them. I liked their friendly, down-to-earth personalities. I liked that they were smart and unafraid to have fun.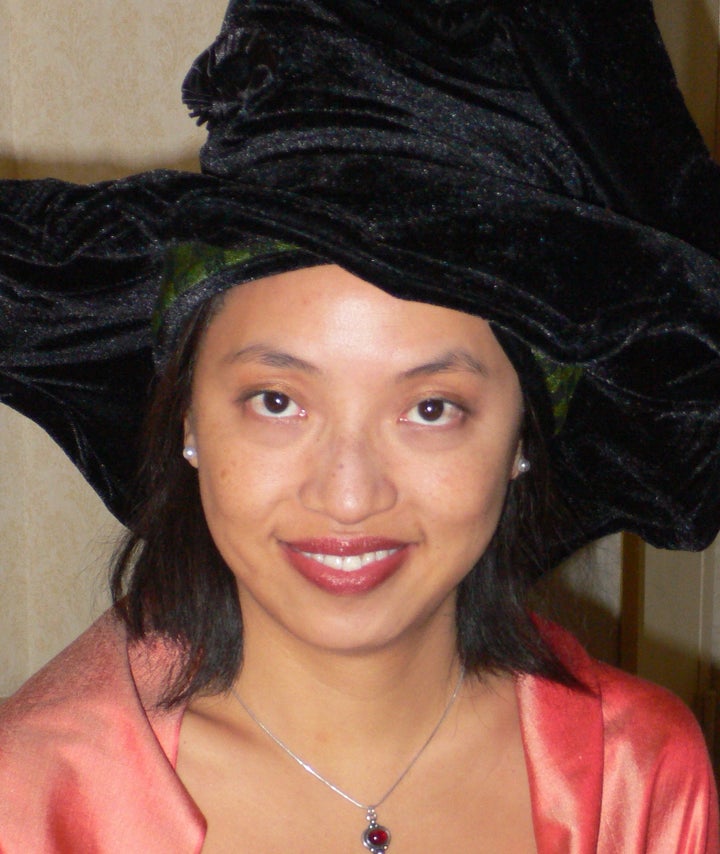 We followed a screening of Sweeney Todd with an excursion to a Lower East Side meat pie shop. Commemorated Harry's disastrous Valentine's Day date by taking high tea in elegant dress. Played Quidditch, sliding through mud and tackling each other to catch the Golden Snitch.
As winter turned to spring and then summer, as we went from knitting Gryffindor scarves to costumed Jazz Age picnics on Governor's Island, my joy expanded and expanded. And I realized I was learning a deeper life lesson: Play, which I had neglected, was the answer to so many of my struggles.
I saw that when I had fun, my soul was telling me what it truly loved―and what I was most meant to do. I realized that play actually pointed me to my areas of brilliance―and the ways I was meant to succeed.
And as I let play and joy guide my choices, my life opened up.
I accepted that I was unhappy forcing myself to make real estate calls―that writing was what I loved, and that it was fine to go "all in" as a writer. I soon got work with a top ad agency―which turned into a successful three-year run where I became a VP leading a team of copywriters on major launches and big business pitches.
I let go of romantic relationships where I had to struggle with a lot of "issues" or worry whether the man was ready for a real partnership. I accepted that "easy" and "fun" did not mean "shallow"... and met and married an amazing man
After decades of perfectionism and writer's block, I finished a draft of my story collection
I learned to relax and have fun no matter how much was going on―even while pregnant, buying and renovating a house, leading a major product launch at the agency, and finishing a draft of my stories
I said goodbye to corporate writing and started my coaching business to help people do what they most loved
I connected to my areas of brilliance―and started having $10k clients, $20 clients, $30k days… and as I helped clients tap into play and connect to their brilliance as well, they began having similar results
Today, I am a huge advocate of play―because I know play is essential for success. And while I grieved those five years of lost fun, I'm also grateful for them. Without those years, I wouldn't have discovered play―or all that play could do.
Emmeline Chang is a writer, coach, and mentor to people who want to succeed on their life path, make money from their passions, and live with joy and magic.
Emmeline has helped clients step into their dream careers and businesses. Dramatically increase their business income. Design their work so they have time for their families and themselves. Bring magic, play, and joy into their lives.
Emmeline has an AB from Princeton University and an MFA in writing from Columbia University. As a writer, she has published and taught literary fiction, run a writing and editing business for ten years, and led a copywriting team at a top Madison Avenue ad agency. For the past two decades, she has also trained in business success, coaching, and a number of transformational modalities. As a coach, she combines a deeply practical understanding of "traditional success" with an awareness of the emotional and spiritual underpinnings that make success possible—and joyful. Drawing on practical outer tools (business practices, branding and advertising savvy) and deep inner tools (body-centered emotional processes, transformational work)—as well as a passion for play and ritual—Emmeline helps clients find their life path and succeed at their purpose—while making generous money and living with magic and joy.
She lives in Brooklyn with her husband and two sons.
Popular in the Community